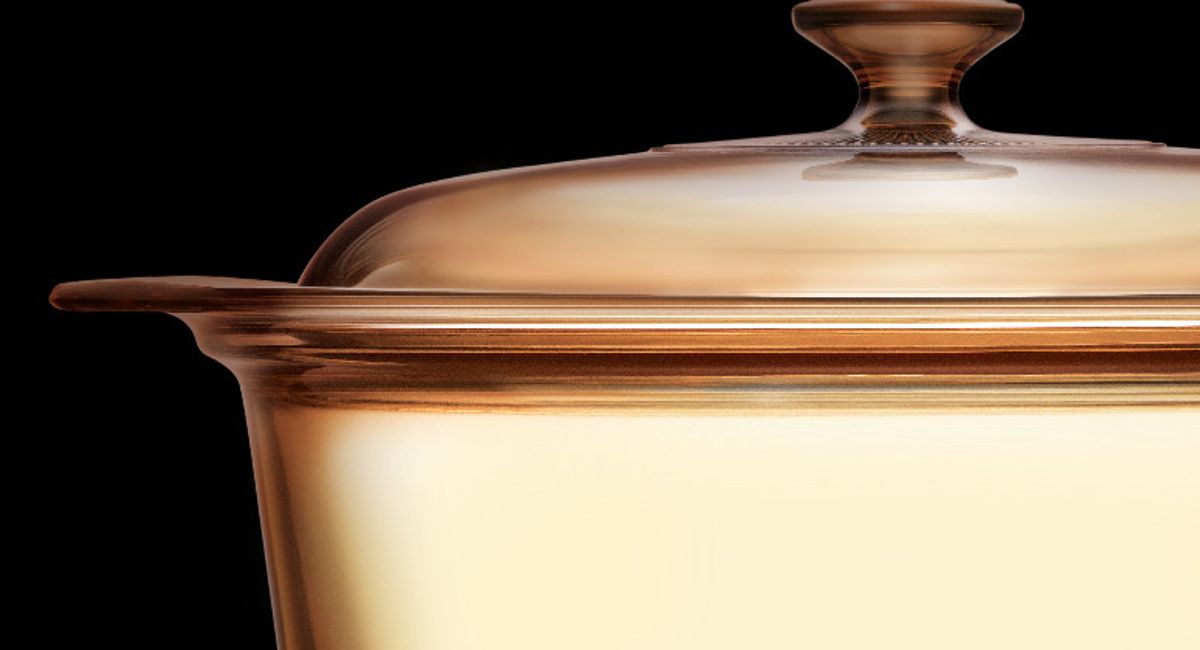 The Visions Story
Why is Visions so light and clear and yet able to handle such extreme changes in temperature? Because it's made of a revolutionary glass ceramic material called Pyroceram, developed by scientists to protect the nose cones of space shuttles from incredible and extreme temperature changes. This uncompromising quality, thermal shock resistance and durability is now available to you in your kitchen, crafted by our experts in France and the US into a range of shapes and sizes most useful to cooks of all cuisines. Visions cookware safely and elegantly transits from the freezer direct to stovetop or oven and onto the dining table. Tough, long-lasting and multi-tasking makes Visions a clear choice for those cooks who know that the quality of what you put in your kitchen determines the quality of what comes out. br>
Clear Control
Totally transparent, Visions lets you monitor your cooking with just one glance, giving you total control. No more boil-overs and messy clean-ups. No more over-cooking or boil-dries. Simply relax or catch up with other chores.
Clean and healthy
Made of natural, non-porous and non-reactive material, Visions is perfect for cooking all liquid-based dishes from the spiciest curries to the most delicate flavoured stocks because it does not retain odours and food particles or stain. Machine or hand washed, a Visions cookpot emerges hygienically clean and sparklingly fresh. As good as new. Always. br>
Built to last
A revolutionary glass ceramic material called Pyroceram is the secret of Visions durability and reliability. Pyroceram was developed by scientists to protect space shuttles form extreme temperature changes. That's why Visions is equally at home in the freezer as the oven and why you can safely cook at temperatures that would melt a normal saucepan – over and over again, for hours at a time. br>
Energy Saving
With excellent heat retaining properties, Visions will cook food perfectly on lower settings than usual cookware require. Regular cooking on medium to low flames or lower oven settings saves energy, saves you money and helps our environment. br>
Flexible space-savers
A wide range of shapes and sizes combined with multi-usability makes Visions the perfect foundation for new cooks creating their first kitchen. For established cooks, multi-purpose Visions is a real space saver – tough and easy to pack and store, useful for prep and cooking, yet elegant enough to grace the smartest dining table. Cook with Visions and you'll see the difference as well as taste it. br>
The Visions collection of cookware has grown to provide today's cooks with both the styles and sizes they need to cook with confidence, control and style. Visions now offers over a dozen highly versatile cookware products that can cater for large family groups and entertaining or individuals and couples. The range includes saucepans and multi-purpose covered cookpots in five sizes.