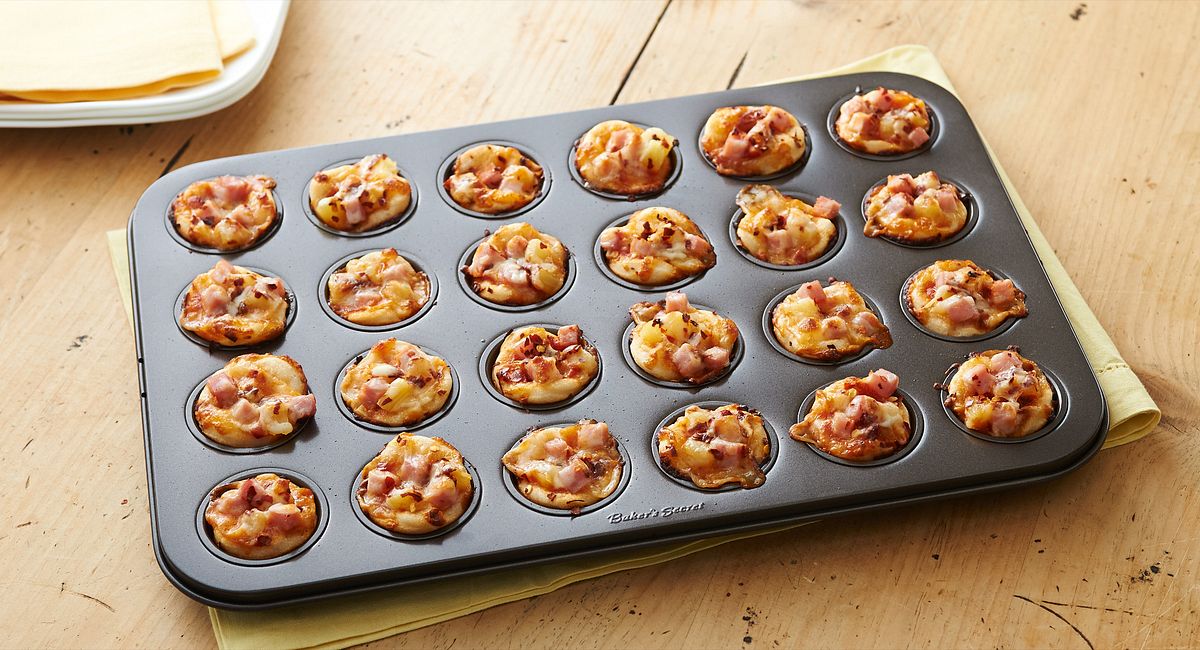 Hawaiian Deep Dish Pizza Bites
Recipe Details
SKILL LEVEL: Easy
YIELD: 24 pizzas
PREP TIME: 30-40 minutes
TOTAL TIME: 2 hours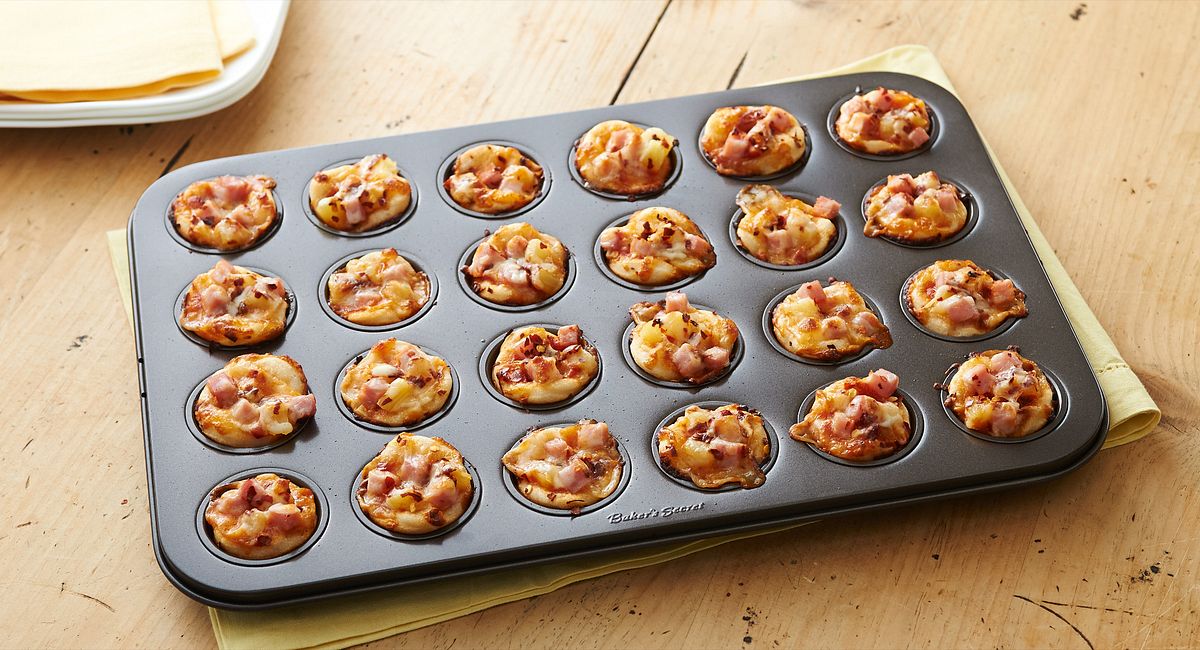 Ingredients
16-ounce package store-bought pizza dough
12 ounces pizza sauce
8 ounces mozzarella, shredded
½ cup pineapple, diced
½ cup ham, diced
2 tbsp. red chili flakes
Instructions
HAWAIIAN DEEP DISH PIZZA BITES


Let pizza dough rest for an hour before starting.
Preheat oven to 425 degrees F and spray BAKER'S SECRET® SIGNATURE 24-CUP MINI MUFFIN PAN with non-stick cooking spray. Set aside.
Roll pizza dough out until it is about ¼ inch thick. Use a biscuit cutter to cut rounds out of the dough and then carefully mold each round into the muffin tin wells. Use your fingers to stretch dough out.
In each cup, add mozzarella, pizza sauce, pineapple, ham, and red chili flakes. Top with a little more mozzarella cheese. Bake for 15 to 20 minutes or until crust is golden brown and the cheese is melted and bubbly.
Recipe Reviews