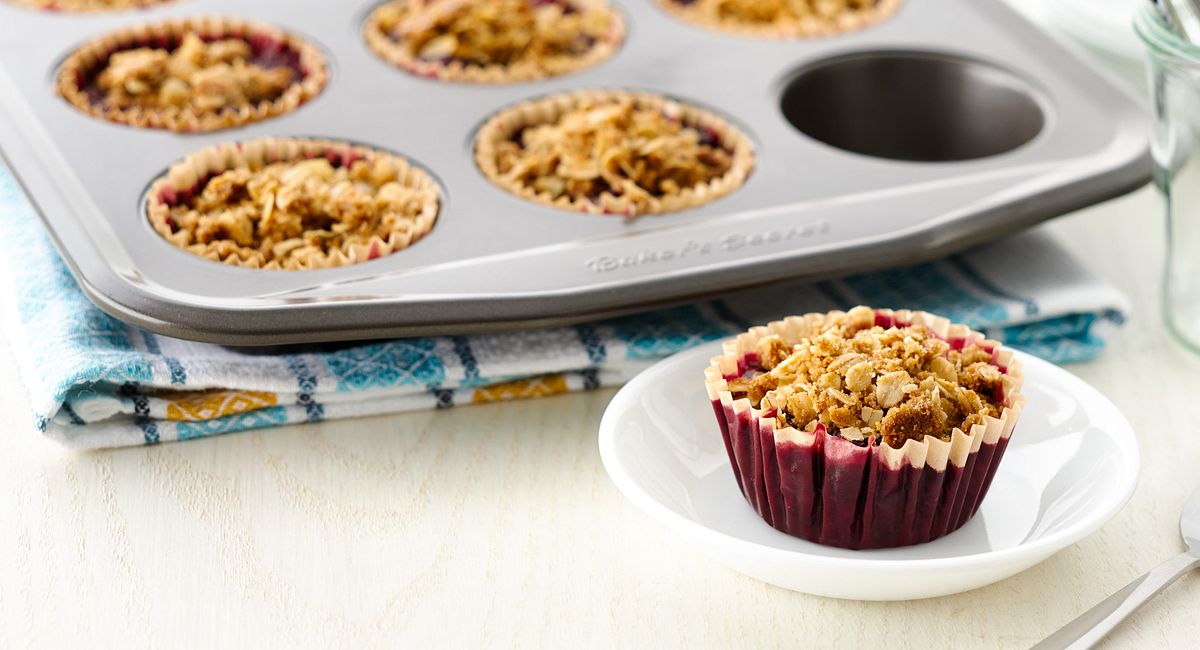 Mixed Berry-Chocolate Crisp Cups
Recipe Details
SKILL LEVEL: Easy
YIELD: 12 servings
PREP TIME: 15 Minutes
TOTAL TIME: 50 Minutes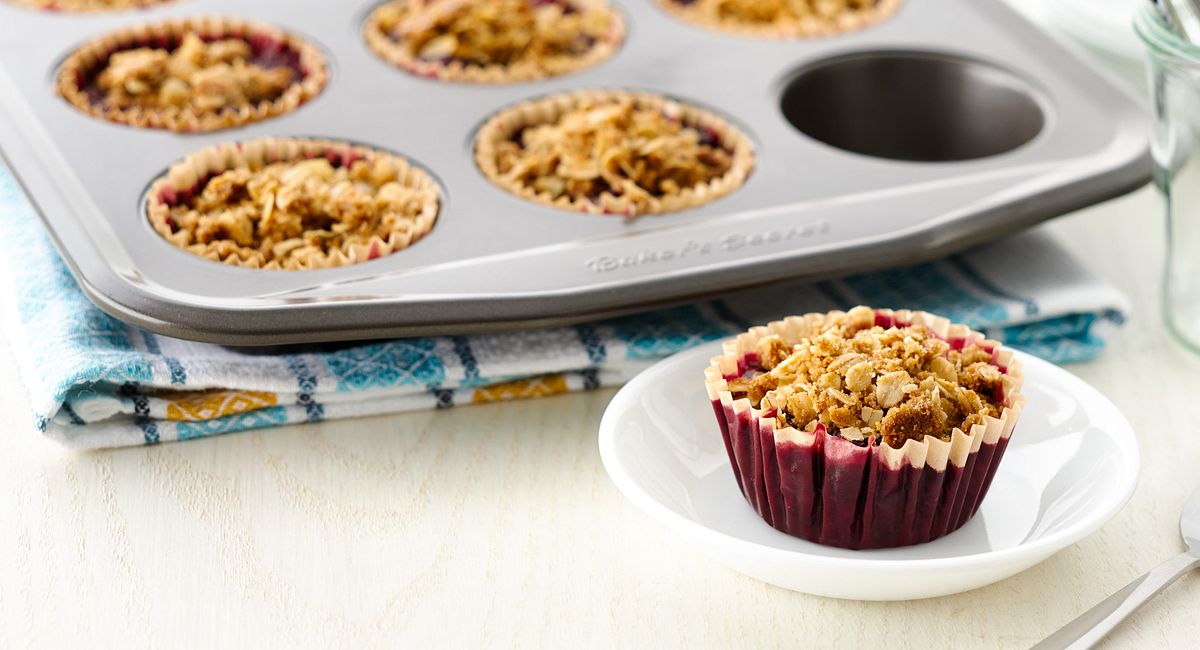 Ingredients
Crumb Crust and Topping
1 1/2 cups old-fashioned or quick-cooking oats
1/2 cup whole wheat flour
2/3 cup packed brown sugar
1/2 cup butter or no-trans-fat 68% vegetable oil spread stick, softened Filling
6 cups frozen mixed berries (do not thaw)
1/4 cup frozen (thawed) apple juice concentrate
1/4 cup miniature chocolate chips
1 teaspoon grated lemon peel
Instructions
MIXED BERRY-CHOCOLATE CRISP CUPS
Heat oven to 375°F. Line a BAKER'S SECRET® SIGNATURE™ 12 CUP MUFFIN PAN with paper baking cups. In medium bowl, mix oats, flour, brown sugar and butter until crumbly. Set half of the mixture aside for topping. Divide remaining mixture among baking cups; press in bottoms of cups to form crust.
In another medium bowl, mix filling ingredients. Spoon evenly into cups. Sprinkle evenly with reserved crumb mixture.
Bake 20 to 25 minutes or until fruit is bubbly and topping is golden brown. Serve warm and enjoy!
Recipe Reviews