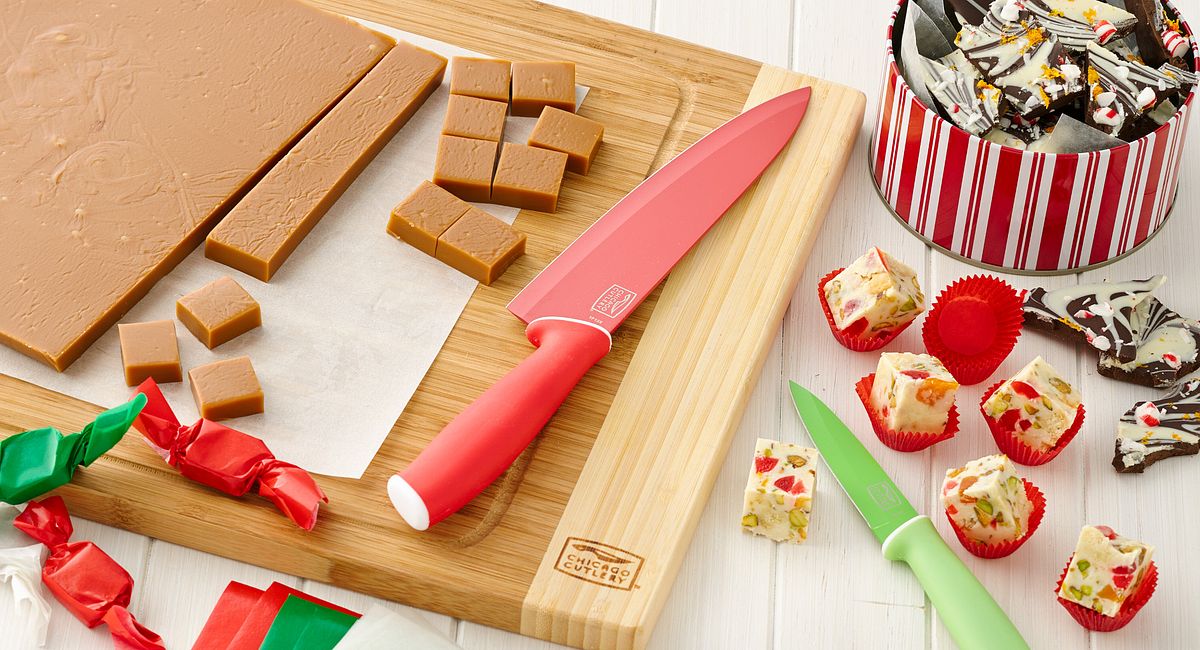 Dark Chocolate-Orange Peppermint Bark
Recipe Details
SKILL LEVEL: Intermediate
YIELD: 3 pounds
PREP TIME: 15 minutes
TOTAL TIME: 2 hours 15 minutes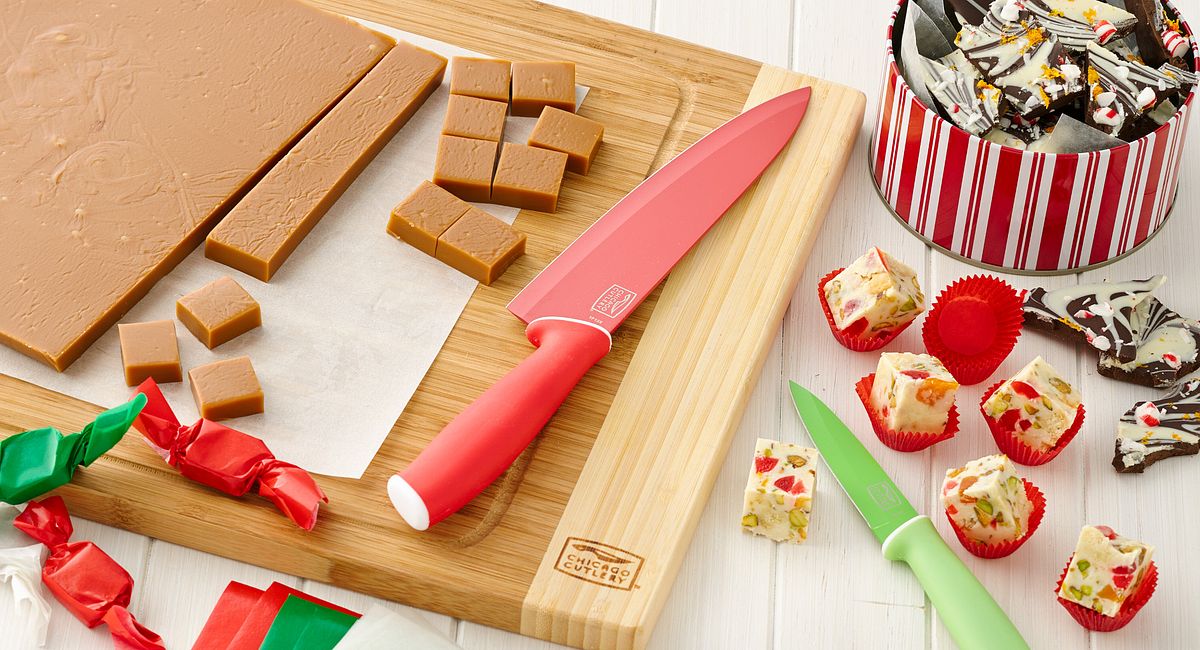 Ingredients
2 lb dark chocolate, chopped
1 lb white chocolate, chopped
½ teaspoon peppermint extract,
½ teaspoon orange extract,
20 peppermint candies,, crushed
1 tablespoon finely grated orange peel
Instructions
DARK CHOCOLATE-ORANGE PEPPERMINT BARK
Line a BAKER'S SECRET® COOKIE SHEET that has raised edges on all four sides with waxed paper. In a double boiler, melt dark chocolate. Meanwhile, in another double boiler or in a saucepan over medium-low heat, melt white chocolate. Once dark chocolate is melted, remove from heat; stir in peppermint and orange extracts.
Pour dark chocolate onto baking sheet. Pour melted white chocolate on top in a zigzag pattern; use a toothpick to swirl together. Sprinkle with peppermint candies and orange peel. Freeze until firm.
Break bark into pieces. To give as gifts, place a few pieces of bark in small cellophane bags and tie with a ribbon.
Recipe Reviews