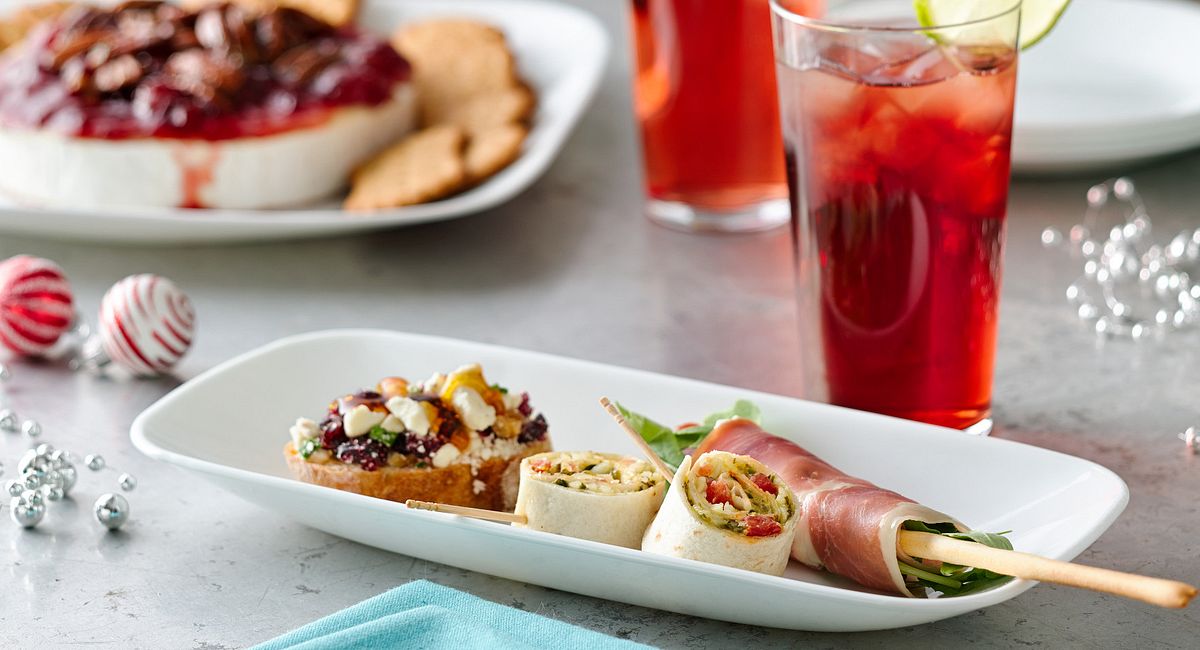 6 Quick and Easy Holiday Apps and Cocktails
Nothing sets the mood for a festive holiday gathering like scrumptious finger foods and celebratory drinks. Try these delightful recipes from Corelle® for your joyous get-togethers.
They're sassy—they're on-trend and look like you spent all day making them (no one has to know you didn't).
They're sensational—the flavor twists will delight your guests and make your party the talk of the season!
And they're smart—each is quick and easy, so you'll spend less time in the kitchen and more time enjoying the party!
Let CORELLE® dinnerware make it easy. Cook, serve and reheat—all in one dish. We have dozens of patterns all dressed up all for the season, or choose to go with one of our white dinnerware collections, providing the perfect canvas for culinary creations! Try the fashionable, wide rim CORELLE® VIVE™ DAZZLING WHITE 16-PC DINNERWARE SET, trendy and square CORELLE® PURE WHITE™ 16-PC DINNERWARE SET, or our time-tested favorite, CORELLE® WINTER FROST WHITE™ dishware pictured with these delicious recipes.
Arugula-Prosciutto Breadsticks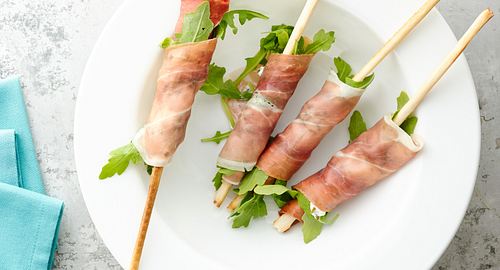 Quick to throw together, these elegant little snacks are sure to be a hot commodity at your holiday gatherings. Need to pass them through a crowded room? Breathe easy, Corelle plates are chip- and break-resistant.
GET THE RECIPE
Baked Brie with Cherry Preserves and Sweet Rosemary Pecans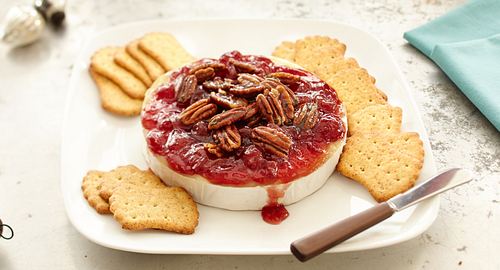 Wait 'til you try this merry flavor medley! The sweet glazed pecans are seasoned with savory rosemary and spicy black pepper. When served on top of the warm Brie with cherry preserves—kapow!—it's a party in your mouth! Bake the Brie right on your Corelle dishware and garnish with a sprig or two of fresh rosemary—so fab!
GET THE RECIPE
Caprese Roll-Ups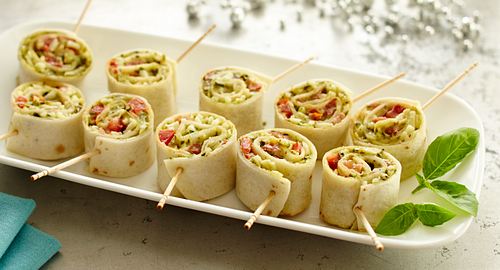 The classic combo of fresh tomato, mozzarella and basil not only tastes great, but the vibrant colors look beautifully festive! This is a great make-ahead app, giving you more time for last-minute party preparations. Refrigerate, slice the roll-ups and then plate the tasty little nibbles right on your Corelle serving dishes.
GET THE RECIPE
Cranberry-Feta Bruschetta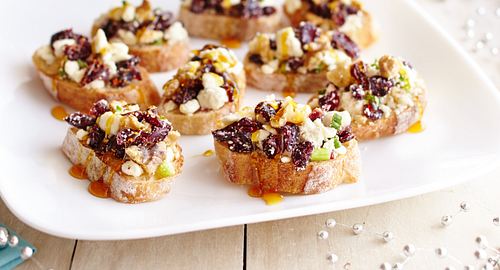 Bruschetta gets a delicious winter makeover with a sweet and savory mix of dried cranberries, tangy feta, crunchy walnuts and rich honey. (Can you say yum?) Warming them up halfway through the party is easy when served on Corelle. A short heat in the microwave is all it takes! (All Corelle dishware is safe for microwaving.)
GET THE RECIPE
Light Chai Eggnog with Caramel Drizzle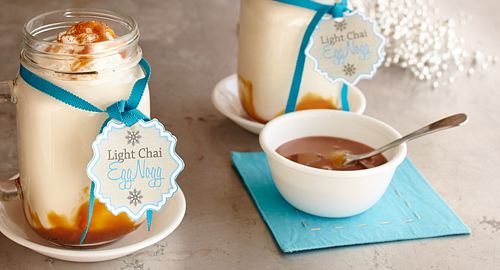 Everyone loves traditional holiday eggnog, but we think your guests will raise a toast to this lighter alcohol-free version, made with heart-healthy soymilk. The trendy twist on chai gives this eggnog an irresistible flavor that will have them asking for more—you might want to make a double (or triple?) batch!
GET THE RECIPE
Pomegranate Lime Spritzer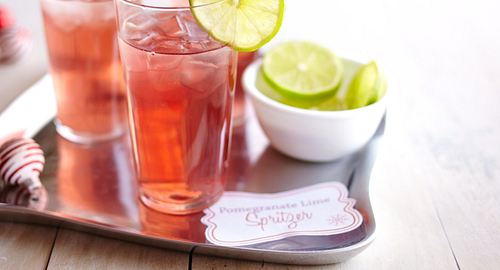 A perfect pick for your signature party cocktail! The subtle colors are still festive, and it's fresh and light—perfect to serve with appetizers as it won't fill up your guests or leave them looking for a sofa to snooze on! And because it's light on the alcohol, this refreshing recipe is a budget-friendly choice for serving a crowd.
GET THE RECIPE