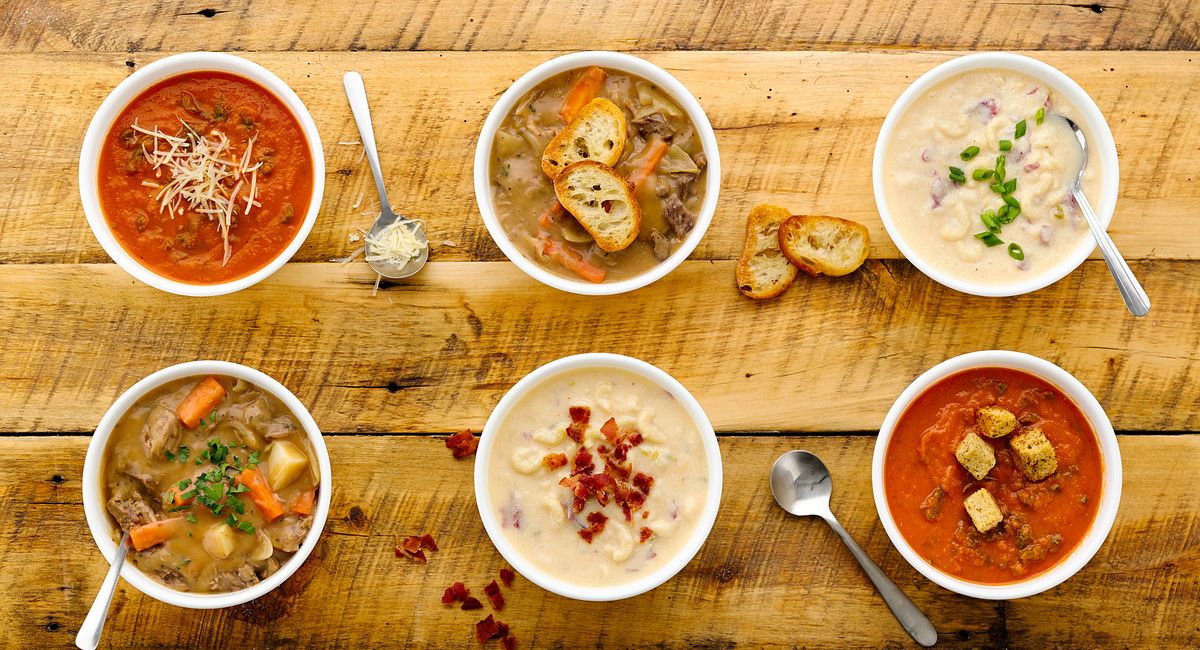 Tomato-Sweet Potato Soup With Kale
Recipe Details
SKILL LEVEL: Easy
YIELD: 8 servings
PREP TIME: 15 minutes
TOTAL TIME: 35 minutes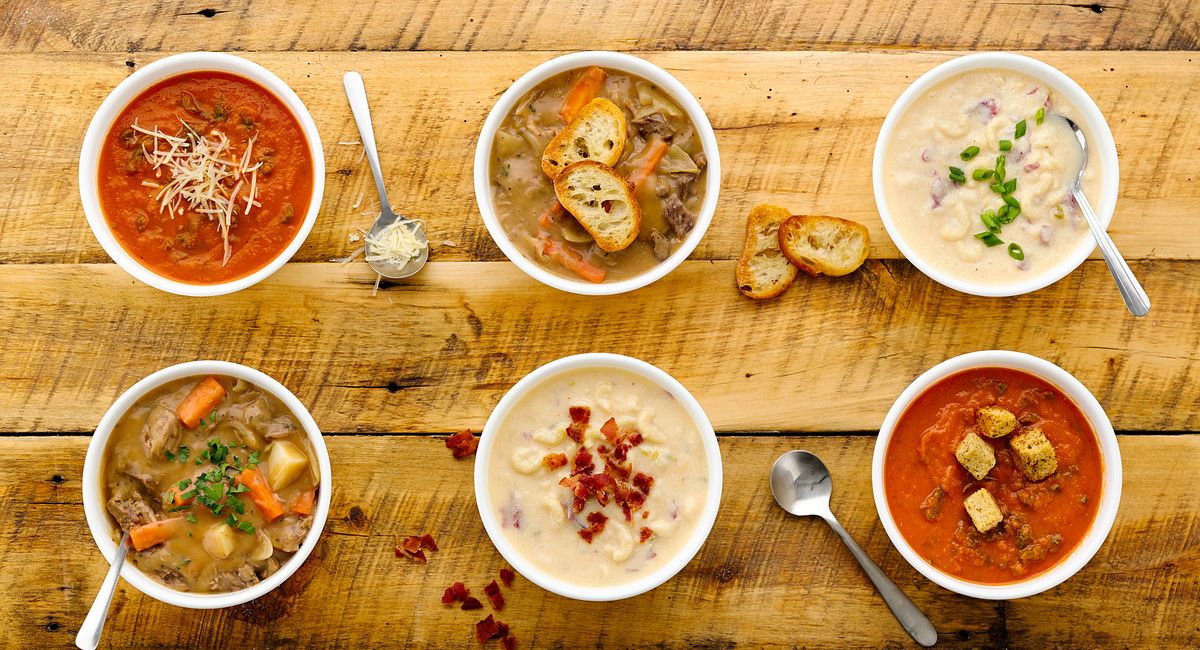 Ingredients
2 teaspoons extra-virgin olive oil
2 medium onions, chopped (1 cup)
2 cloves garlic, minced
1 can (15-29 oz) cut sweet potatoes in light syrup, drained
1 can (28 oz) whole peeled tomatoes with basil, undrained
1 can (14.5 oz) chicken or vegetable broth
1/2 teaspoon Sriracha sauce
1/4 teaspoon salt
1/8 teaspoon pepper
3 cups chopped fresh kale
Instructions
TOMATO-SWEET POTATO SOUP WITH KALE
In 4-quart Dutch oven or stockpot, heat oil over medium heat. Add onions and garlic; cook 3 to 5 minutes, stirring occasionally, until tender.
Mash enough sweet potatoes to equal 1-1/4 cups. (Refrigerate any remaining sweet potatoes for another use.) Add sweet potatoes, tomatoes, broth, Sriracha sauce, salt and pepper to onion mixture.
Heat to boiling; reduce heat to low. Cover; simmer 10 minutes. Remove from heat; cool 10 minutes. Pour mixture into blender or food processor; cover and blend on high speed 30 seconds or until smooth. Return to pan.
Stir kale into soup. Cook over medium heat 2 to 3 minutes, stirring occasionally, until hot and kale is slightly wilted.
Recipe Reviews