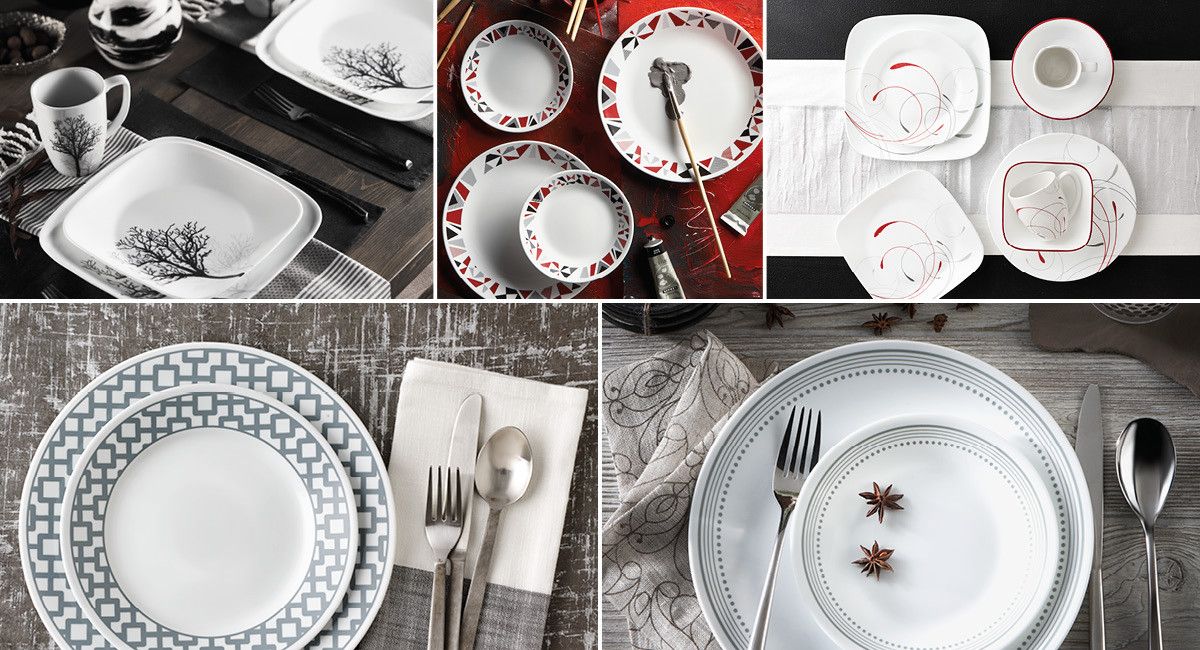 What's Your Style? Urban Vibe
If kitschy design trends have your kitchen feeling cramped, it might be time to go urban. With a focus on minimal colors, clean lines and open space, urban style is an ideal way to refresh your space.
Inspired by industrial design, the urban look makes fresh use of galvanized steel, concrete floors, metal siding, exposed beams and unfinished surfaces to bring a clean, modern look to everyday living. Though heavy design elements are often incorporated into urban interiors, re-creating this distinct look doesn't require a full renovation. With a little decluttering and a fresh, new set of dinnerware, you can create a chic, industrial vibe—no spendy remodel required.
Here's how to imbue your kitchen with the sleek urban look.
CLEAR THE CLUTTER
Urban style prioritizes simplicity, so decluttering before redesign is essential. Be bold! Toss unmatched dinner plates, worn or chipped dishes and outdated patterns. Put everything in a box and donate to your local thrift store. Totally tossing old items will help you keep the clutter cleared for good.
Once you've cleaned your kitchen, take some time to simplify your space.
GET URBAN INSPIRED
With cupboards clear, it's time to create your own contemporary style.
Getting the urban look can be as simple as picking a fresh, clean dinnerware pattern. Select a set with minimal colors and ultrasleek, linear patterns. Corelle® dinnerware offers several design lines guaranteed to give your kitchen a fresh, modern look. Here are six sets to get you started.
CORELLE® IMPRESSIONS™ URBAN GRID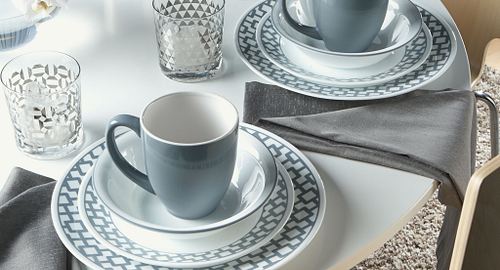 Bold and contemporary, this geometric gray design makes a dynamic addition to any modern table setting. The striking lattice pattern on a wide-rimmed plate is reminiscent of the galvanized steel so often used in urban décor.
CORELLE® LIVINGWARE™ MYSTIC GRAY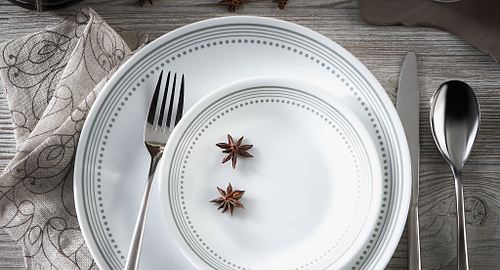 Clean white, with a subtle rim of bands and dots, this simple design lends an urban feel to any table setting. Bare and beautiful, this versatile dinnerware matches any color scheme, so you can swap your style with every season.
CORELLE® SQUARE™ TIMBER SHADOWS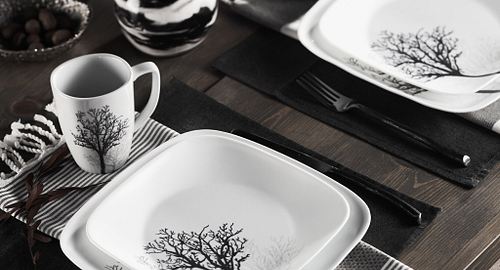 Delicate silhouettes of black and gray trees reach skyward in this dinnerware set, creating a graceful pattern that's casual enough for everyday dining, yet elegant enough for entertaining.
CORELLE® LIVINGWARE™ MOSAIC RED

Black and white geometric shapes are accented with touches of scarlet to create an upbeat, contemporary design. Modern and dynamic, this pattern lends energetic appeal to any table.
BOUTIQUE™ BY CORELLE® SWEPT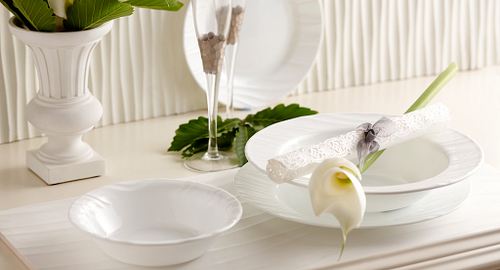 Minimalist and versatile, this dinnerware features a raised design of pure white, textured waves. Refreshingly simple, this set complements any style but looks especially slick when paired with an industrial color palette.
CORELLE® SQUARE™ SPLENDOR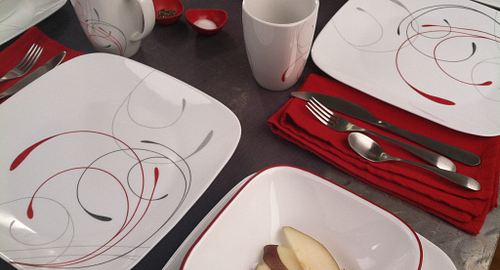 Square plates with rounded corners, highlighted by playful red and gray scrolls. This stunning set adds a decidedly art deco look to kitchen tables—a fun way to add a touch of retro to modern redesigns.
Looking for more ways to infuse your home with cool industrial colors and clean lines? Discover your own, personal style by browsing our CORELLE COORDINATES COLLECTION.
Once you've picked your dishware, customize your style with monochromatic napkins, stainless steel utensils and unusual glassware. Or add natural elements like reclaimed wood utensils, earth-toned linens and pounded metal cups to bring some eco-friendly warmth to the modern, minimalist look.