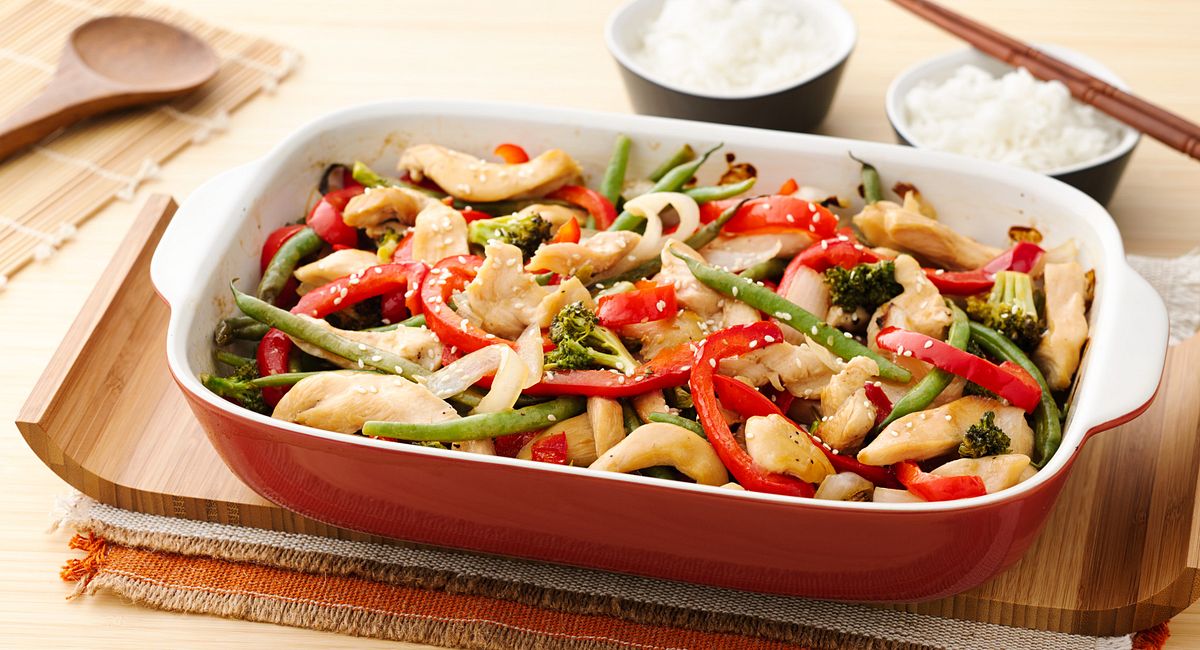 One-Dish Dinner: Sticky Sesame Chicken with Asian Veggie Stir-Fry
Casseroles were once standard dinner fare. But we're now seeing a new trend for those 9×13-inch pans—one-dish dinners! Rather than tossing bundles of ingredients together into a creamy, cheesy casserole, the one-dish dinner is typically lighter and less saucy. A mixture of main dish and side, baked together at the same time.
In this recipe, we've taken the favorite flavors you already love in take-out and turned them into a one-pan Sesame Chicken. Topped with a sticky honey-sesame sauce and roasted with a delicious mélange of veggies, this fresh recipe just might change your mind about that casserole dish sitting in your cupboard!
STICKY SESAME CHICKEN WITH ASIAN VEGGIE STIR-FRY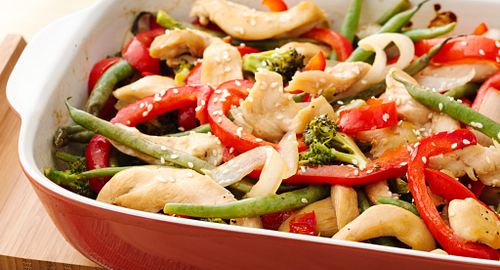 GET RECIPE
EXPERT TIPS
PREP AHEAD. To get a head start, the chicken can marinate up to 8 hours in advance. Simply toss the chicken as directed in Step 1 (waiting until later to heat the oven), then cover and refrigerate until ready to bake.
SERVING SUGGESTION. To make this meal stretch a little farther, serve it alongside a pan of sticky rice.
VEGGIE BOOST. Add any of your favorite veggies to the mix! Bok choy, edamame and thinly sliced carrots all make great additions.