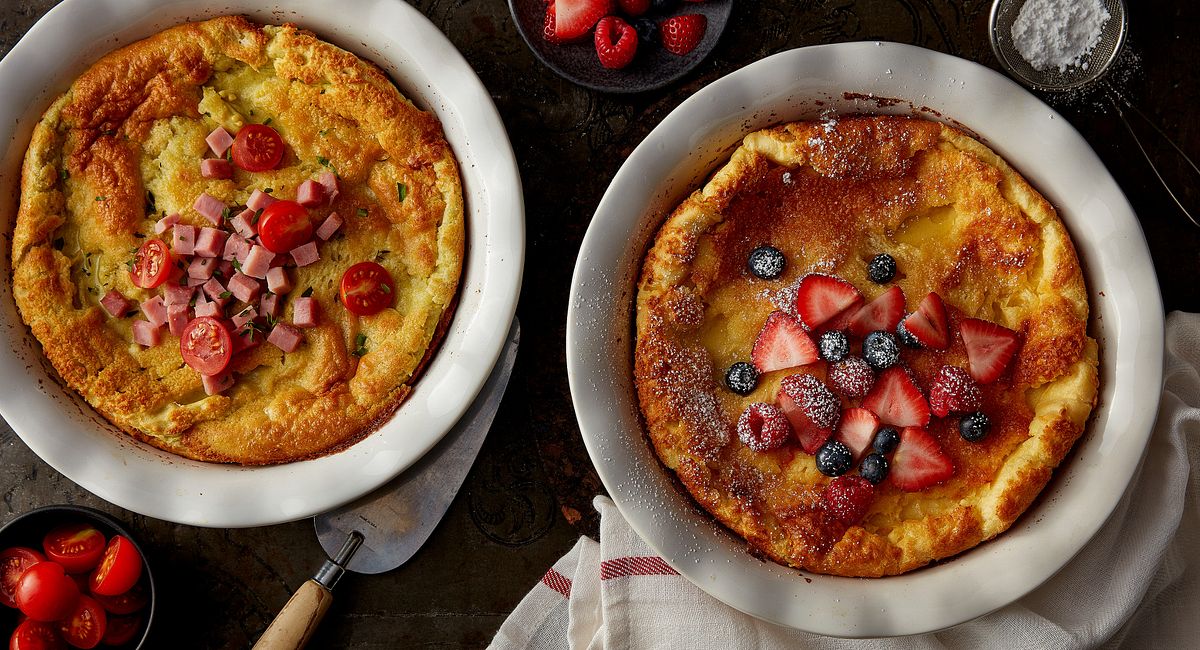 Dutch Baby Pancake
Recipe Details
YIELD: 8 servings
PREP TIME: 15 minutes
TOTAL TIME: 40 minutes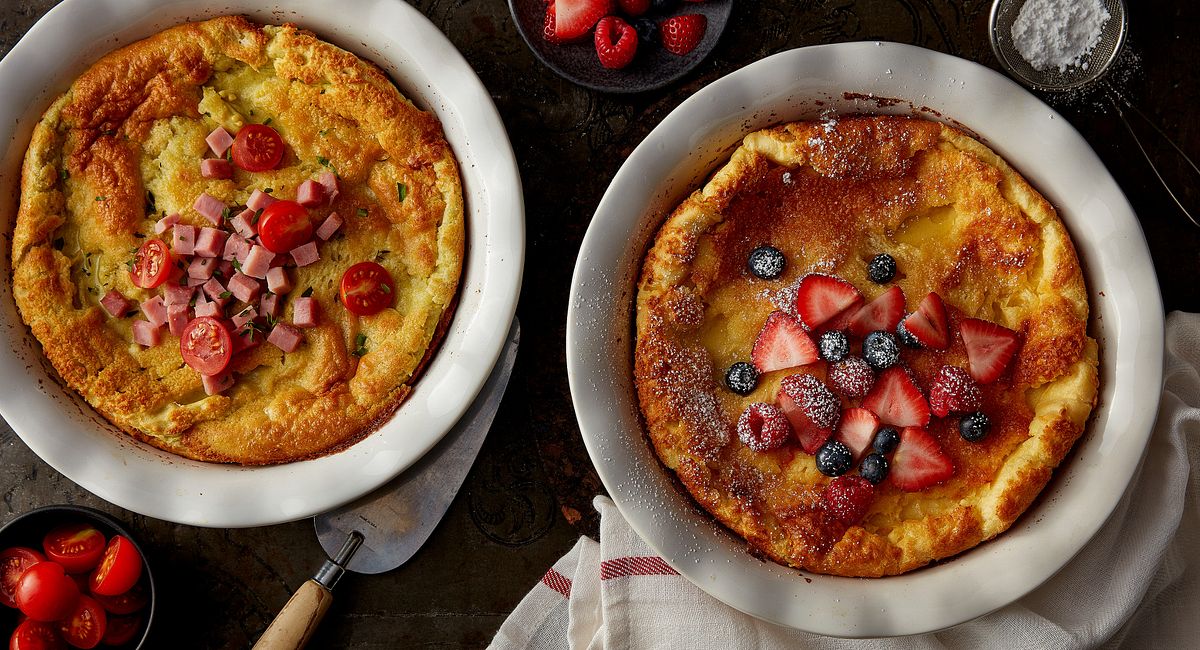 Ingredients
1/2 cup butter
1 cup milk
6 eggs
1 cup all-purpose flour
Instructions
Place butter in the center of a CORNINGWARE® FRENCH WHITE 9″ PIE PLATE. Place baking dish in oven. Heat to 425°F.
Meanwhile, place milk, eggs and flour in a blender. Cover and blend until smooth.

Once butter is melted and bubbly, quickly open oven, slide baking dish out slightly and carefully pour batter into dish.
Bake 20 to 24 minutes or until pancake is puffy and golden brown.
Cut into squares or slices. Serve with your favorite pancake toppings.
Recipe Reviews