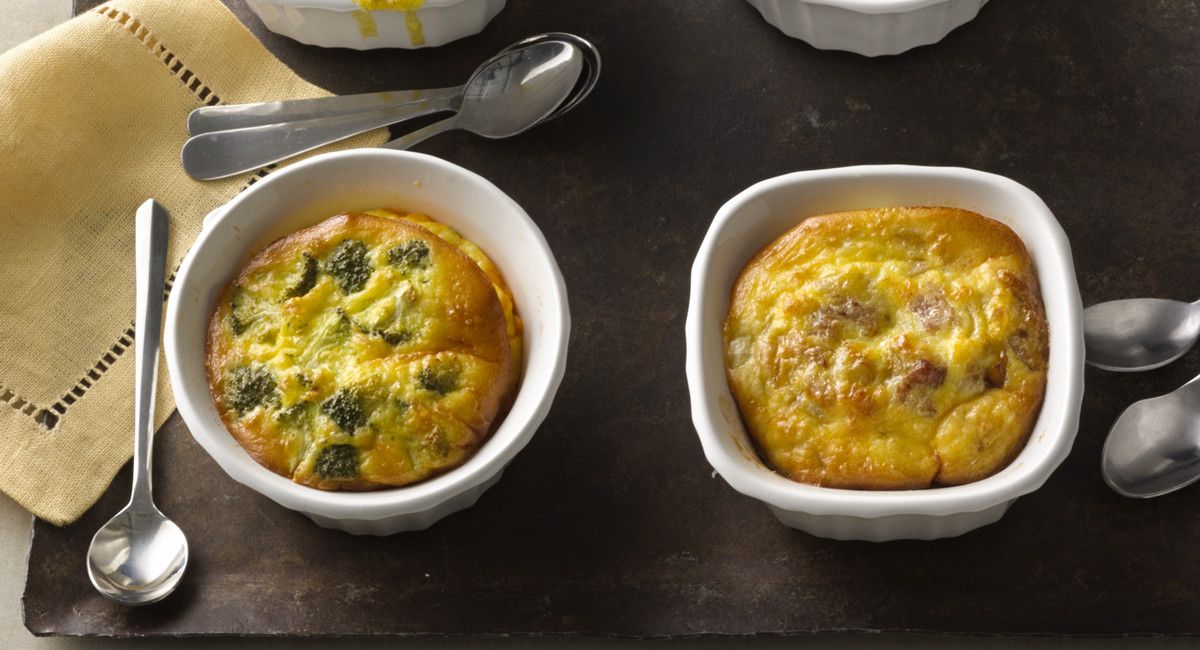 Make-Ahead Mini Breakfast Casseroles
Recipe Details
YIELD: 1 serving
PREP TIME: 5 minutes
TOTAL TIME: 25 minutes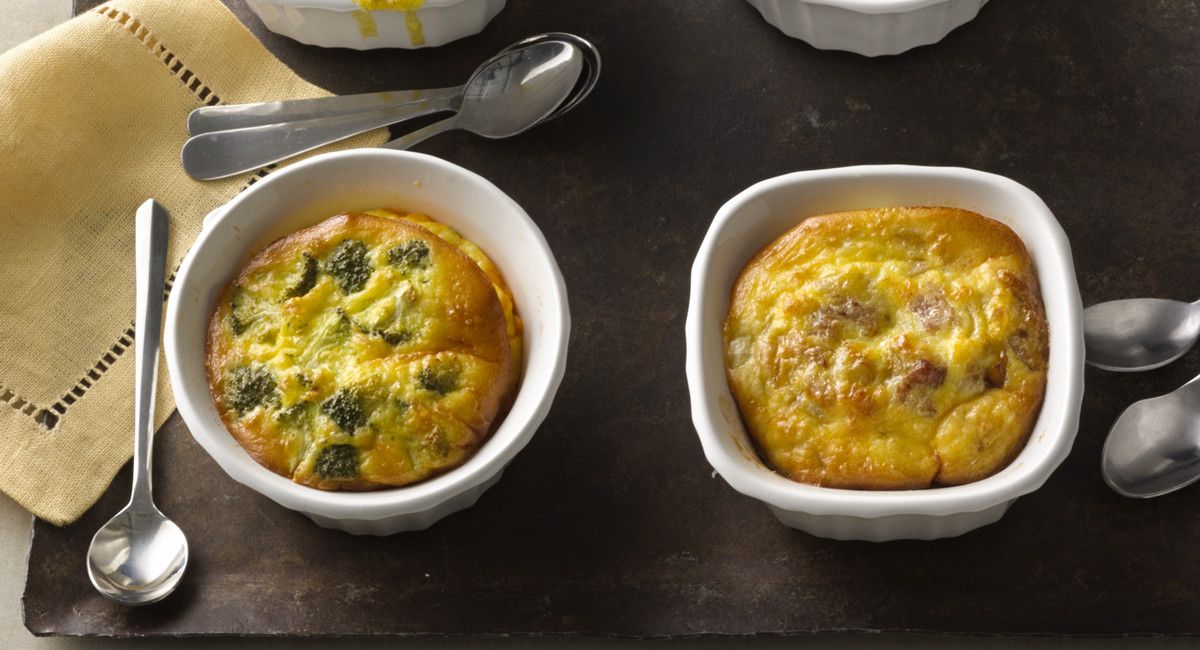 Ingredients
2 eggs
2 tablespoons half-and-half
3 tablespoons shredded cheese (Cheddar, Parmesan, Colby-Jack, pepper Jack, etc.)
3 tablespoons mix-ins (chopped cooked ham, bacon or sausage; veggies or herbs)
1 to 2 slices cooked ham (or 3 to 4 slices precooked bacon)
Instructions
MAKE-AHEAD MINI BREAKFAST CASSEROLES
Heat oven to 375°F. In medium bowl, beat eggs and half-and-half. Stir in cheese and mix-ins.
Spray a CORNINGWARE® FRENCH WHITE® 7-OZ RAMEKIN with cooking spray. Line ramekin with ham or bacon slices.
Pour egg mixture into ramekin.
Bake uncovered 15 to 20 minutes or until center is set. Cool slightly before serving.
Recipe Reviews