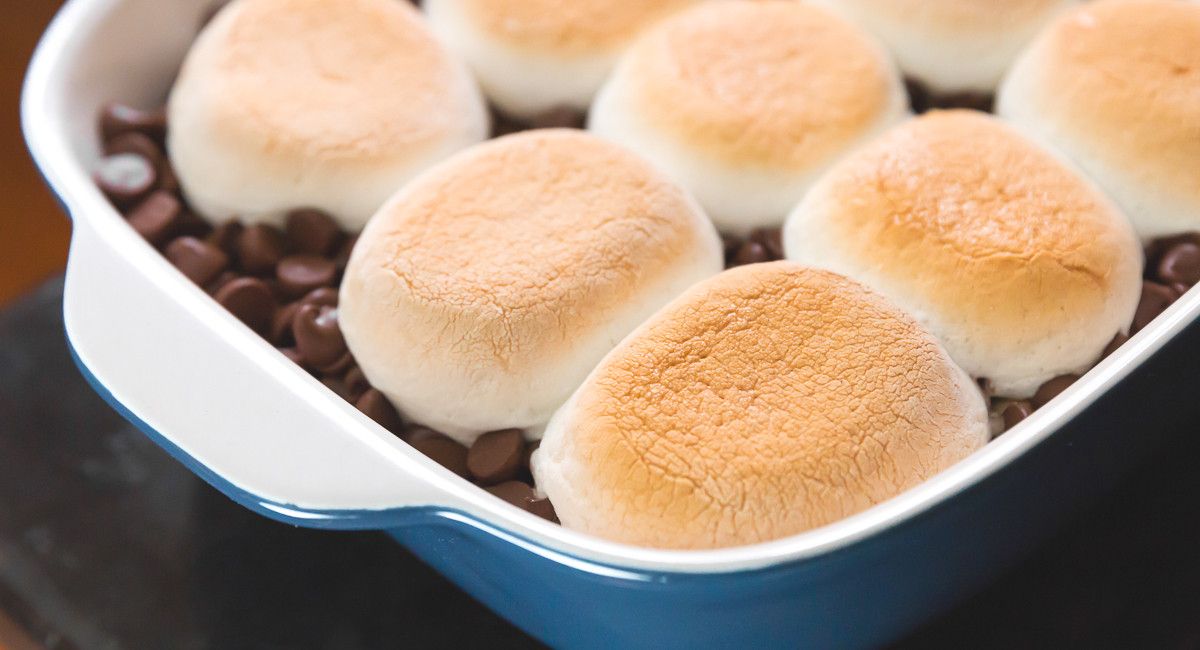 Baked S'mores Dip
Recipe Details
Yield: About 20 dips
Prep Time:  10 minutes
Total Time: 15 minutes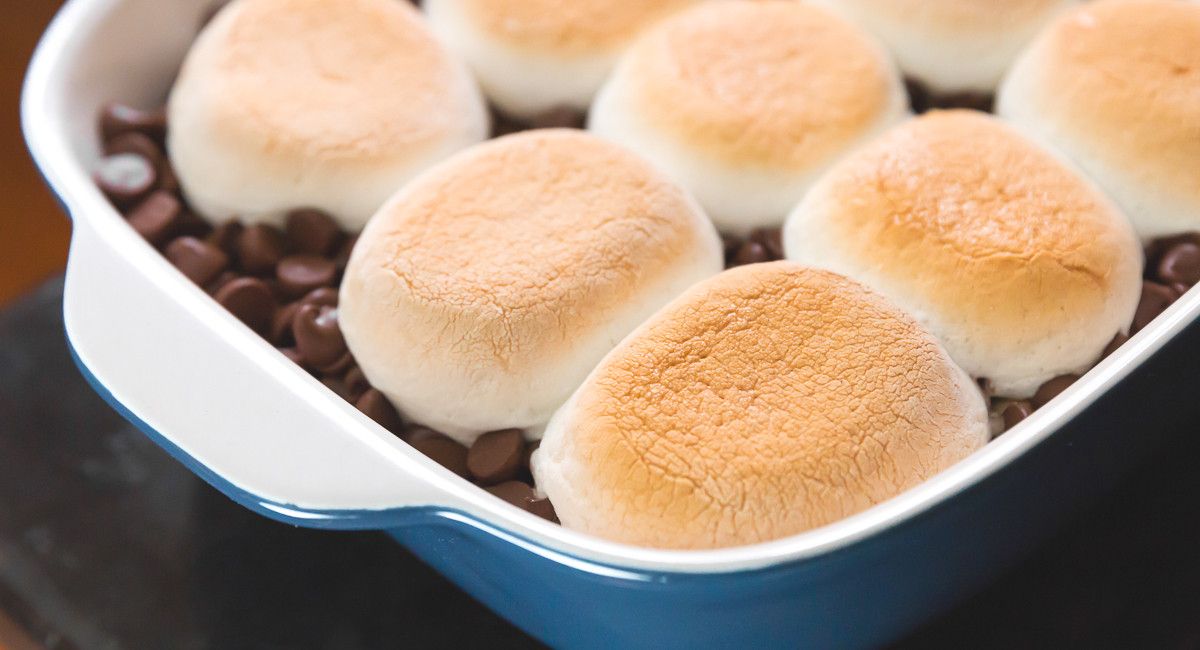 Ingredients
1 12-oz bag of chocolate chips
½ of a 10-oz bag of large marshmallows
1 14.4-oz box of graham crackers, broken into quarters
Instructions
Preheat oven to 350 degrees.
Line the bottom of the baking dish with chocolate chips.
Cut marshmallows in half width-wise and place on top of chocolate chips, cut side down.
Bake until marshmallows are browned to taste, about 5-10 minutes (oven temperatures vary).
Enjoy straight from the dish with graham crackers for scooping!
Recipe Reviews