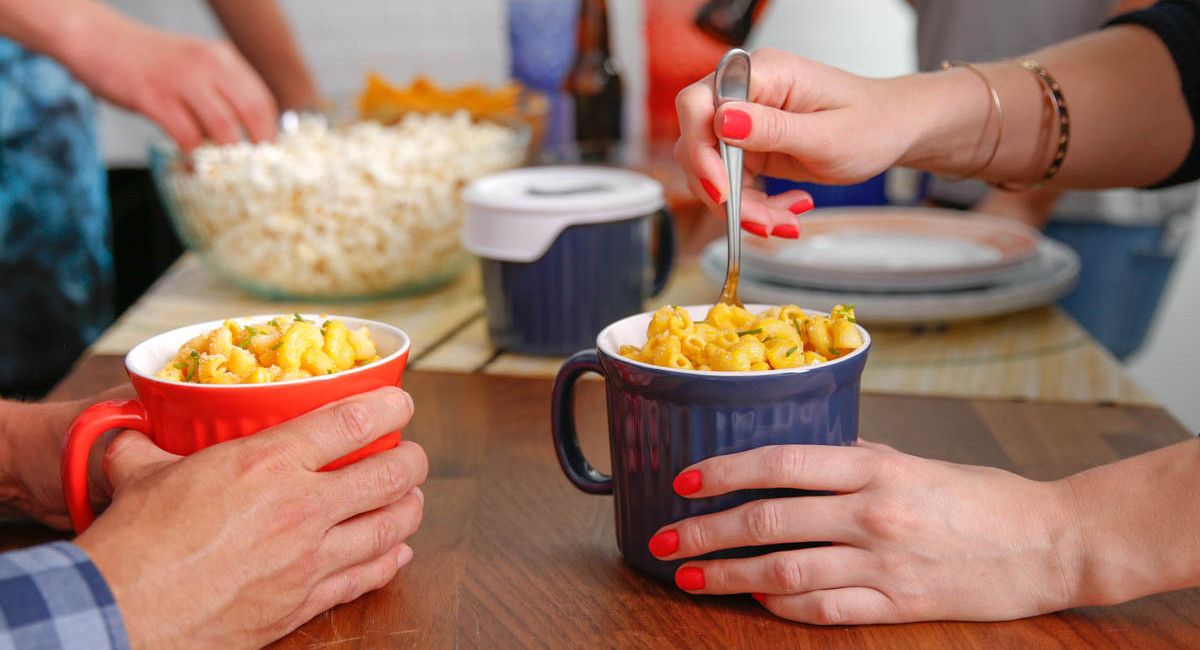 Meal Mug Mac 'n Cheese
Recipe Details
YIELD: 3 mugs
PREP TIME (per mug): 5 minutes
TOTAL TIME (per mug): 10 minutes (includes prep and 5 minute cook time)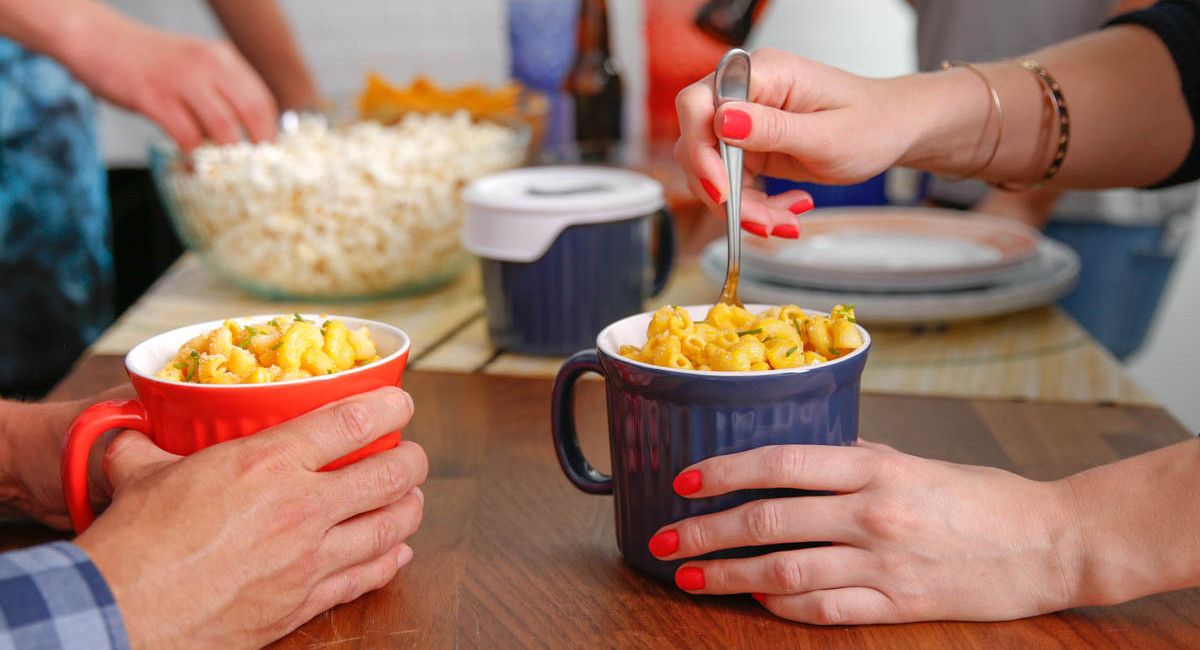 Ingredients
3 cups dry macaroni noodles
3 cups water
3 cups shredded cheddar or cheese of your choice
salt and pepper to taste
Instructions
Mac n' Cheese
1. Fill three meal mugs with one cup of water and one cup of macaroni each. Mugs will be cooked one by one for one minute each.
2. After one minute, stir and pop it back in for another minute. Repeat. If noodles still aren't cooked, repeat in 30-second increments.
3. Get rid of any excess water in the mug once noodles are cooked, and stir in one cup of cheese per mug, until it melts and coats the noodles completely. Add salt and pepper to taste. Enjoy!
Recipe Reviews