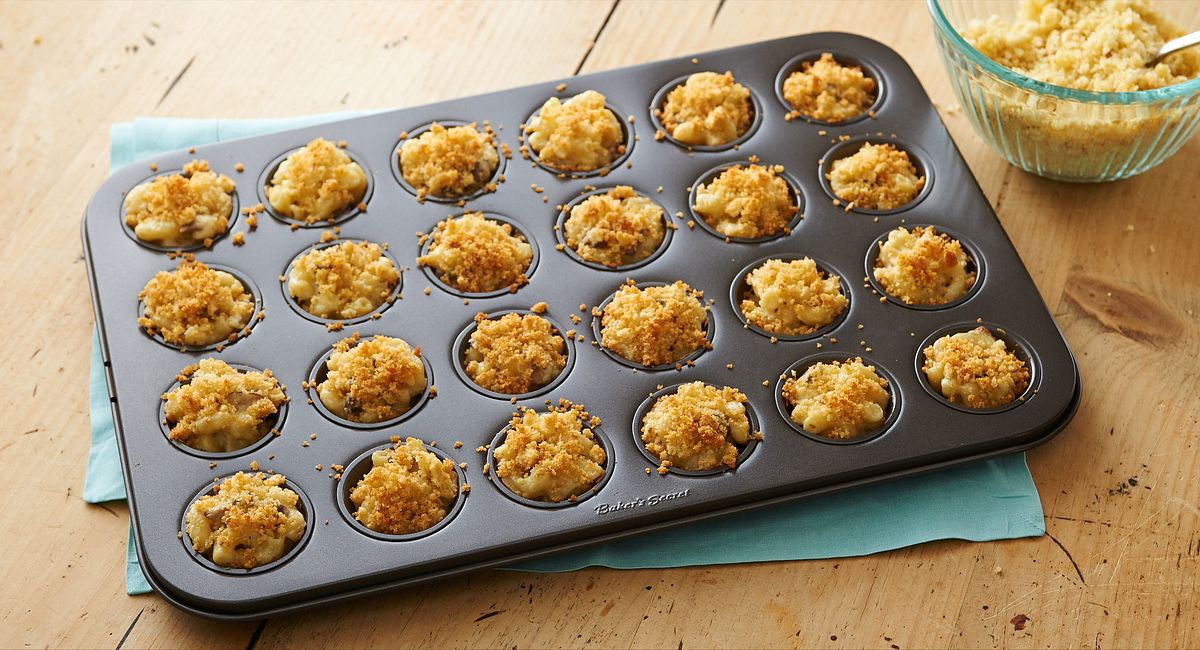 Easy Truffle Mac 'N Cheese Cupcakes
Recipe Details
SKILL LEVEL: Easy
YIELD: 12 servings
PREP TIME: 30 minutes
TOTAL TIME: 1 hour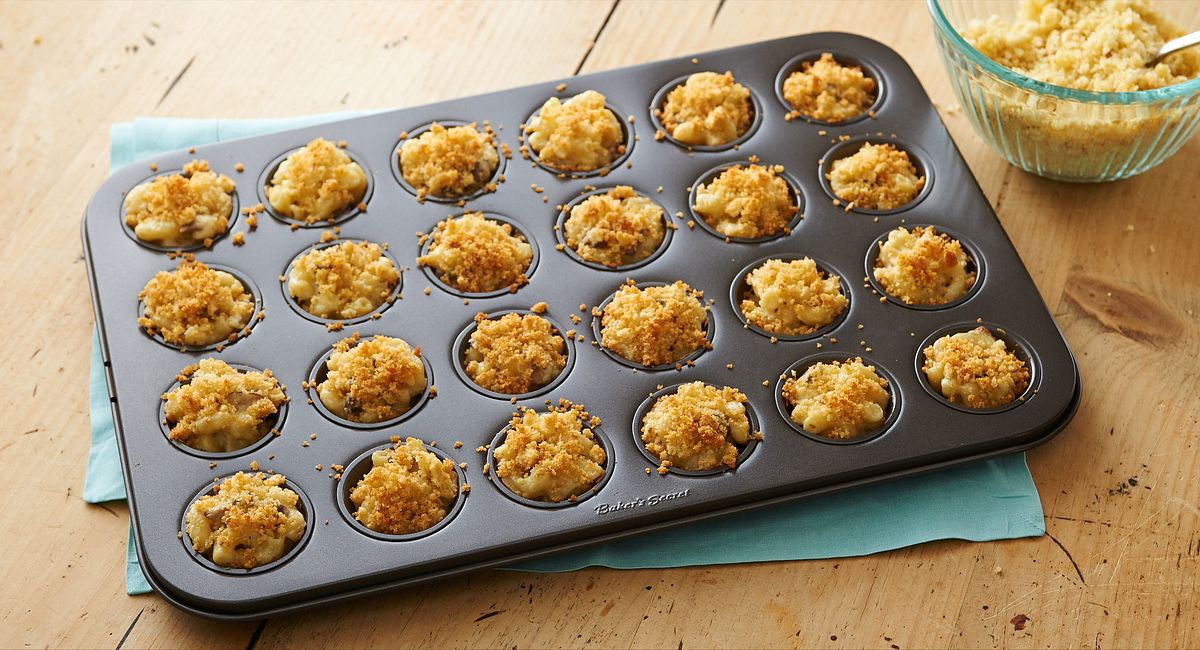 Ingredients
2 cups elbow macaroni
1 cup breadcrumbs
½ cup Parmesan cheese, grated
3 tbsp. white truffle oil
¼ cup butter
¼ cup all-purpose flour
¼ tsp. thyme
¼ tsp. cayenne pepper
1/8 tsp. white pepper
2 cups half-and-half
1 egg, beaten
1 cup cremini mushrooms, cleaned and sliced
½ cup Gruyère cheese, grated
½ cup truffle cheese, grated
Instructions
EASY TRUFFLE MAC 'N CHEESE CUPCAKES


Preheat oven to 350 degrees F. Grease a BAKER'S SECRET® SIGNATURE 24-CUP MINI MUFFIN PAN with nonstick cooking spray. In a small bowl mix together bread crumbs, parmesan cheese, and white truffle oil. Set aside.
Bring a large pot of salted water to a boil and cook macaroni for about 8 minutes or until al dente. Remove from the heat, and drain.
Into another pot add butter, and flour, whisking to make a paste. Cook for 2 to 3 minutes or until the mixture just starts to toast. Add thyme, cayenne pepper, white pepper, and half-and-half. Continue to heat until the half-and-half comes to a simmer and starts to thicken. Add in egg, cremini mushrooms, and cheese. Keep mixing until the cheese is melted, then add the macaroni back into the pot.
Spoon mac 'n cheese into the prepared muffin tin. Sprinkle the top with the breadcrumb mixture.
Bake for 30 minutes in the preheated oven, or until the top is browned. Allow them to cool for a few minutes before removing from the pan. Serve immediately.
Recipe Reviews