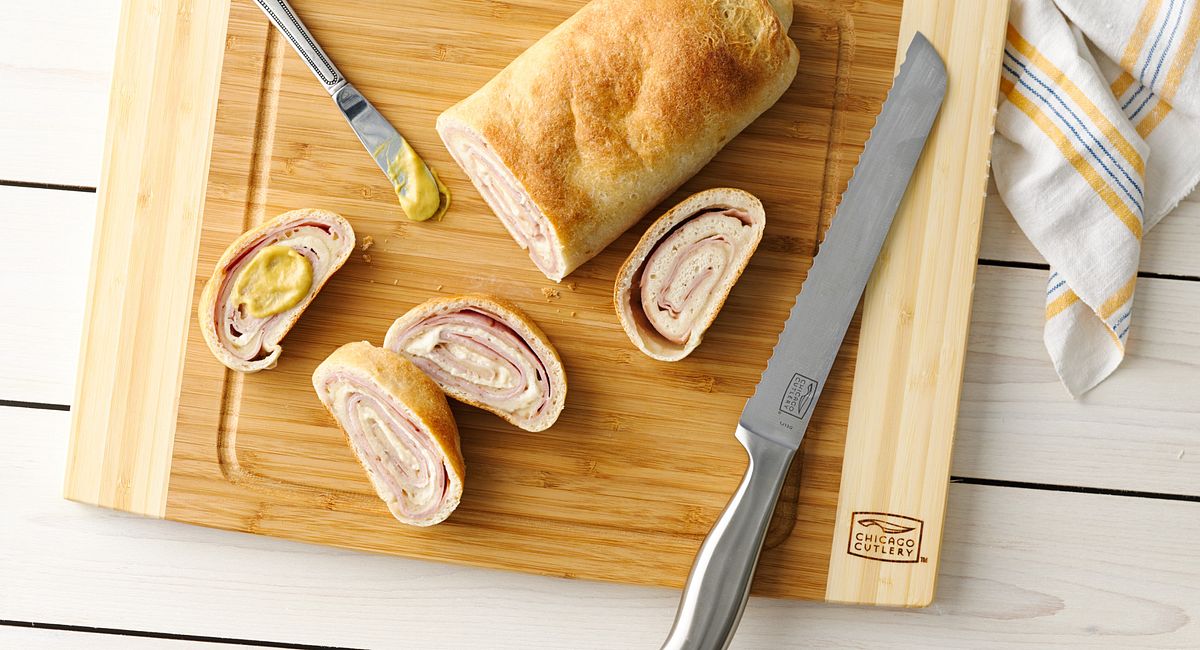 3-Ingredient Baked Sandwich Slices
Make a baked sandwich so good, everyone will ask for seconds. This 3-ingredient recipe may sound simple, but it's absolutely irresistible. Ham and cheese melted together inside a golden dough, then sliced into serving-size pieces that are perfect for sharing? We'll take two, please!
Ideal for just about every occasion, this recipe is particularly perfect for parties, picnics and potlucks. You can prep several loaves up to 24 hours in advance, slicing it as guests arrive for ready-to-go eats. Or wrap a baked loaf in foil and tote to your event. When it's time to serve, simply slice and you'll have enough to feed a crowd.
3-INGREDIENT BAKED SANDWICH SLICES
GET THE RECIPE
EXPERT TIPS:
NO ROLLING PIN? NO WORRIES! Simply press the dough out with floured fingers to form the rectangle. If the dough is too elastic and won't stay put, cover loosely with a clean kitchen towel and let it rest for about 10 minutes. When you come back, it should be much more cooperative!
GO FROZEN. When purchasing ingredients for this recipe, avoid refrigerated pizza dough—the texture is too soft to work well. Instead, using frozen pizza dough will allow you to roll the dough to proper thickness, yielding a big, delicious sandwich.
GOT REFRIGERATED DOUGH? If you're in a pinch and don't have time to use anything but refrigerated dough, follow Steps 1-3, then place the ready-to-bake sandwich in a large loaf pan, instead of on a cookie sheet. Since refrigerated dough is typically flimsier than traditional yeast dough, a pan offers a little extra support. Also of note: Refrigerated dough does not require a rise time and can be popped directly into the oven once stuffed with all ingredients.