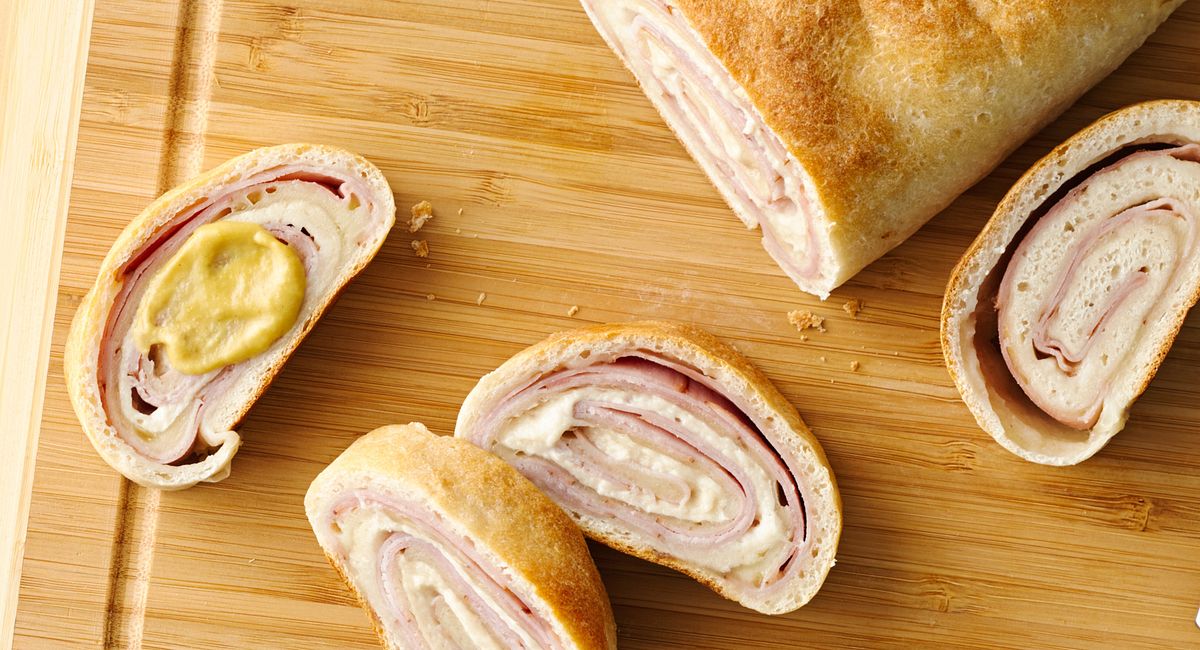 3-Ingredient Baked Sandwich Slices
Recipe Details
YIELD:; 4 servings
PREP TIME: 10 minutes
TOTAL TIME: 1 hour 55 minutes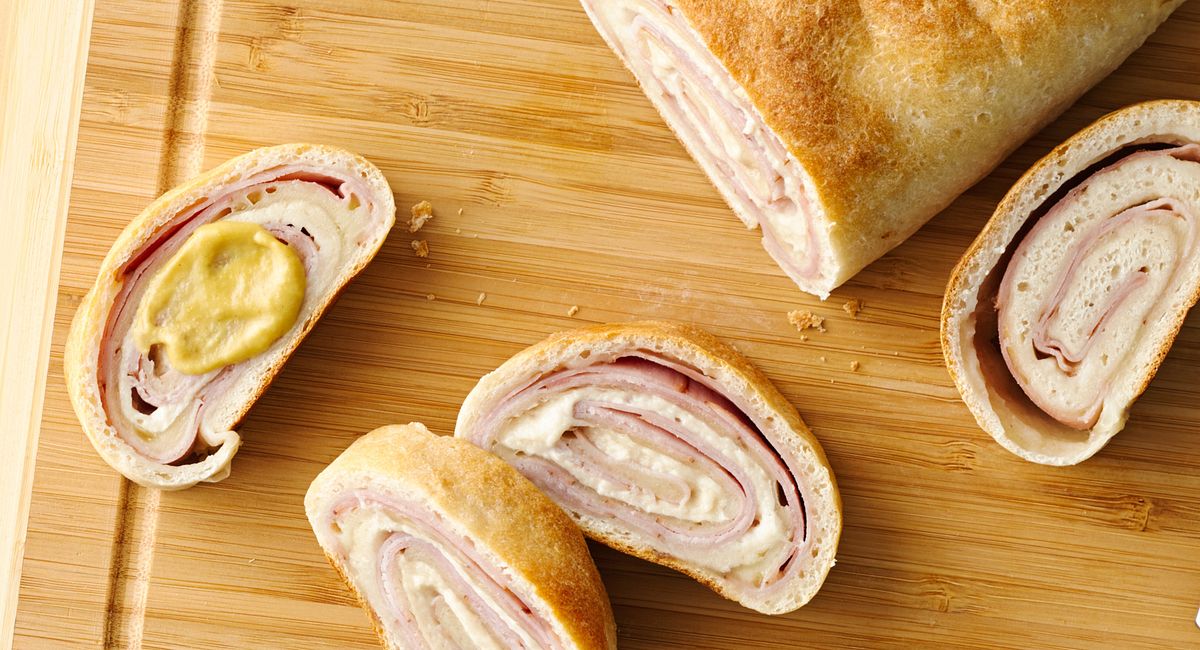 Ingredients
1 lb frozen pizza dough (from 3-lb bag), thawed as directed on bag
1/2 lb thinly sliced ham, pastrami or other favorite deli meat
1 cup shredded Swiss cheese (4 oz)
Instructions
3-INGREDIENT BAKED SANDWICH SLICES
On floured work surface, roll dough with rolling pin into rectangle measuring about 12×9 inches.
Layer meat and cheese over dough, leaving 1/2-inch border around all edges. Starting at one short end, roll up dough. Pinch seam and ends securely to seal.
Line cookie sheet with cooking parchment paper. Place roll, seam side down, on cookie sheet. Cover with clean kitchen towel; let rise 20 to 30 minutes.
Heat oven to 350°F. Uncover loaf; bake 45-50 minutes or until golden brown. Cool 10 to 20 minutes before cutting.
Use a serrated CHICAGO CUTLERY® BREAD KNIFE and gentle sawing motion to cut loaf into thick slices. Serve warm.
Recipe Reviews