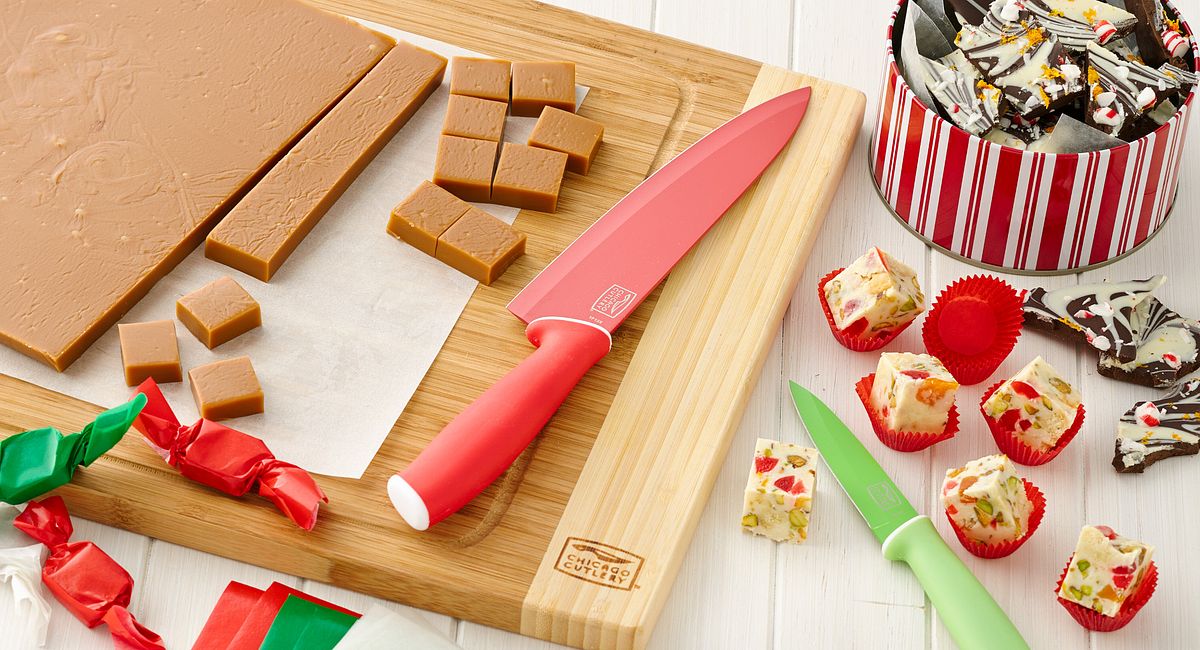 Easy Caramels
Recipe Details
SKILL LEVEL: Easy
YIELD: 50-60 pieces
PREP TIME: 15 minutes
TOTAL TIME: 1 hour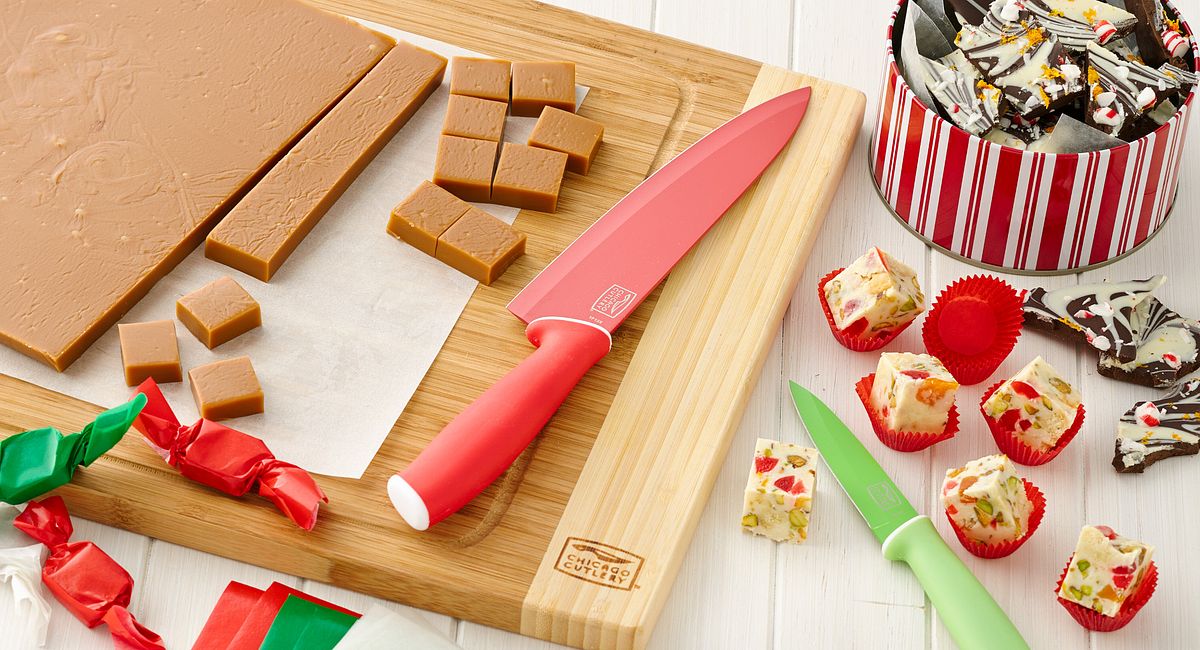 Ingredients
2 cups granulated sugar
1 cup packed brown sugar
1 cup corn syrup
1 cup evaporated milk
1 pint whipping cream
1 cup butter, cut into pieces
1¼ teaspoons vanilla
2 to 3 teaspoons sea salt, optional
Instructions
EASY CARAMELS
Grease a medium or large BAKER'S SECRET COOKIE PAN that has raised edges on all four sides with shortening or butter.
In 2-quart saucepan, stir together the sugars, corn syrup, milk, whipping cream and butter. Cook and stir over medium heat until a candy thermometer reads 250°F (120°C). Remove from heat; stir in vanilla.
Pour mixture onto pan. For salted caramels, let caramel set for a few minutes and then sprinkle sea salt over the top. Cool completely. To remove, invert the caramel in a whole piece onto a cutting board before cutting. With a CHICAGO CUTLERY CHEF KNIFE, cut into small (about 1-inch) squares. Individually wrap each piece in waxed paper to keep them from sticking together.
Recipe Reviews