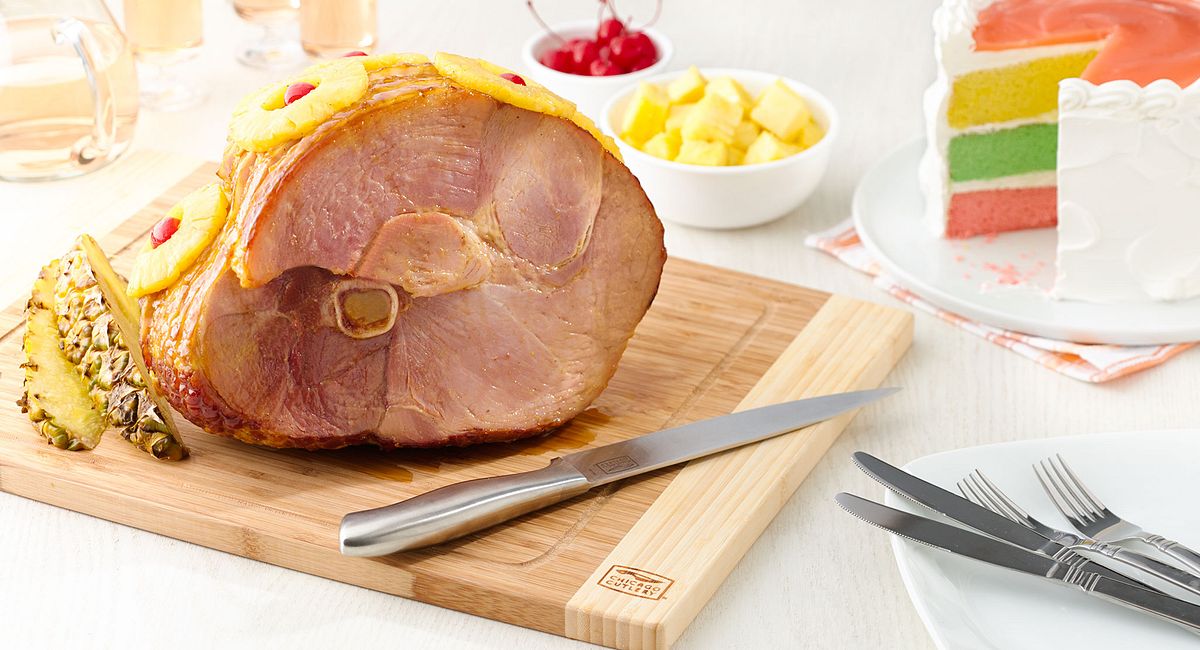 Guava, Passion Fruit and Lime Layer Cake
Recipe Details
YIELD: 6-8 servings
PREP TIME: 20 minutes
TOTAL TIME: 2 hours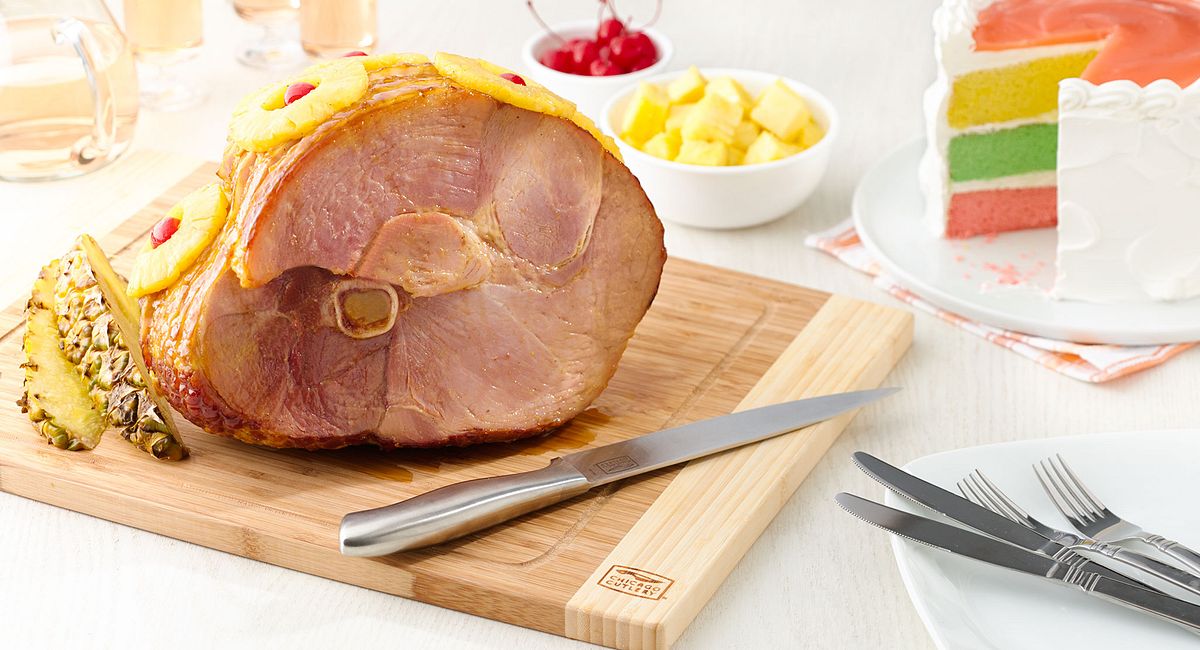 Ingredients
CAKE:
2 boxes yellow cake mix
6 eggs
2/3 cup vegetable oil
¾ cup guava nectar
1 to 2 drops red food coloring
¾ cup passion fruit juice
1 to 2 drops yellow food coloring
¾ cup Key lime juice
1 to 2 drops green food coloring
FILLING AND FROSTING:
2 cups guava nectar
½ cup sugar
¼ cup cornstarch
1 tablespoon butter
2 to 3 drops red food coloring
2 containers (8 oz each) frozen whipped topping, thawed
Instructions
GUAVA, PASSION FRUIT AND LIME LAYER CAKE
Heat oven to 350°F. Grease three BAKER"S SECRET® ROUND CAKE PANS. In a mixing bowl, beat cake mix, eggs and oil with electric mixer on low speed 30 seconds, then on medium speed 2 minutes or until blended. Divide batter into 3 bowls. Stir one guava nectar and red food coloring into a bowl. Repeat with passion fruit juice and yellow food coloring, and again with key lime juice and green food coloring, in the remaining two bowls. Pour batter into pans. Bake and cool as directed on box.
Meanwhile, in a 2-quart saucepan over medium-high heat, bring 2 cups guava nectar and the sugar to a boil. In a small bowl, mix cornstarch and a small amount of water to form a thick paste. As soon as the guava mixture is boiling, remove from heat and whisk in cornstarch paste. Return to a boil. Cook and stir 1 minute. Remove from heat; stir in butter until combined. Refrigerate until cooled. Stir in food coloring until desired color is reached.
Trim off browned bottom of each cake layer with a CHICAGO CUTLERY® BREAD KNIFE. Use the bread knife to cut a very thin slice off the top of each layer to create a level surface. Set aside passion fruit and Key lime layers. Place guava layer on a cake stand or cake plate. Using an BAKER"S SECRET® ESSENTIALS 9" MINI ICING SPREADER, spread a layer of whipped topping over guava layer. Top with lime cake layer; spread with whipped topping. Top with passion fruit layer. Frost top and side of cake with remaining whipped topping, adding an edge around the top. Refrigerate until set.
Pour chilled guava mixture over top center of cake, slowly working toward outside edge of cake. (You want the mixture to remain on top of the cake.) Refrigerate until ready to serve.
Recipe Reviews