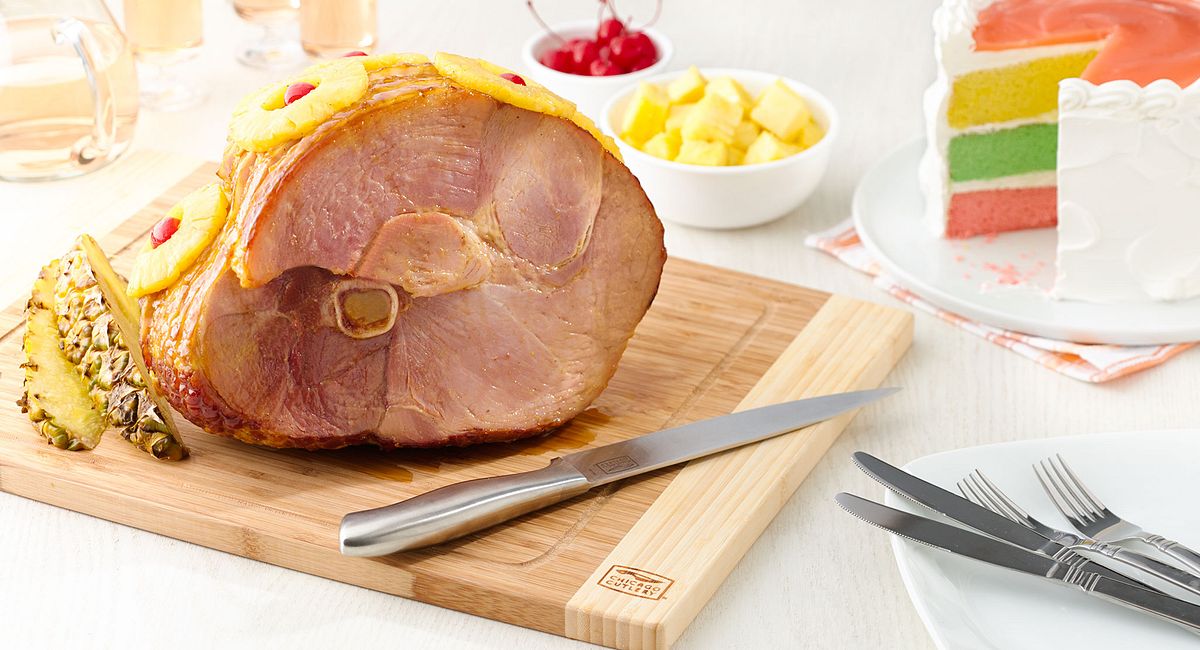 Hawaiian Holiday Glazed Ham
Recipe Details
YIELD: 12-14 servings
PREP TIME: 30 minutes
TOTAL TIME: 2 hours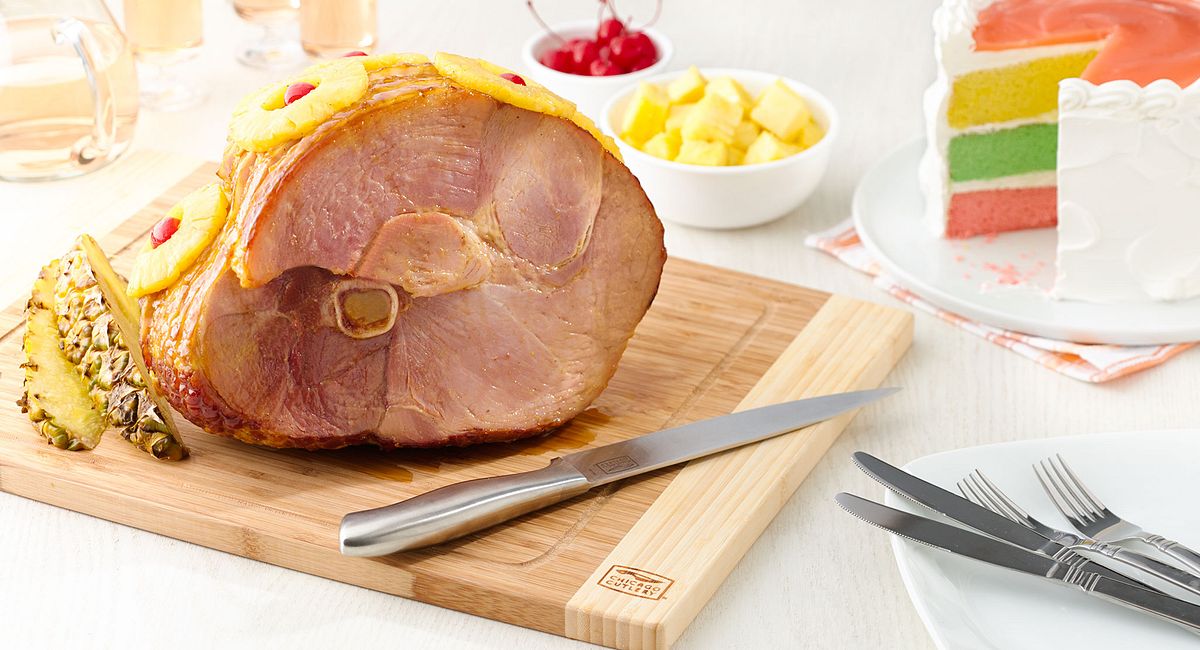 Ingredients
1 spiral-sliced fully cooked bone-in ham (8 to 10 lb)
1 can (20 oz) sliced pineapple
¼ cup yellow mustard
1 cup packed brown sugar
½ cup maraschino cherries
½ cup fruit cocktail
2 tablespoons light corn syrup
2 tablespoons pineapple juice
¼ teaspoon ground cloves
Instructions
HAWAIIAN HOLIDAY GLAZED HAM
Heat oven to 325°F. Lightly score skin of ham. Place ham, cut side down, in roasting pan or baking dish with high sides. Drain pineapple, reserving juice; set pineapple aside. Pour juice over ham. Rub ham with mustard and ½ cup of the brown sugar.
With toothpicks, attach pineapple rings, cherries and fruit cocktail pieces to ham. Tent with foil. Bake for 30 minutes.
Meanwhile, in a small saucepan, mix the corn syrup, pineapple juice, cloves and remaining ½ cup brown sugar. Cook and stir until the sugar has melted and mixture has turned into a thick glaze. Remove from the heat.
Remove foil from ham. Using a basting brush, brush glaze over ham. Bake 30 minutes to 1 hour longer or until ham is warmed through and a meat thermometer reads 140°F, basting occasionally with pan juices.
Slice ham with a large slicing knife like the CHICAGO CUTLERY® INSIGNIA® STEEL CARVING KNIFE before serving. Garnish with fruit.
Recipe Reviews