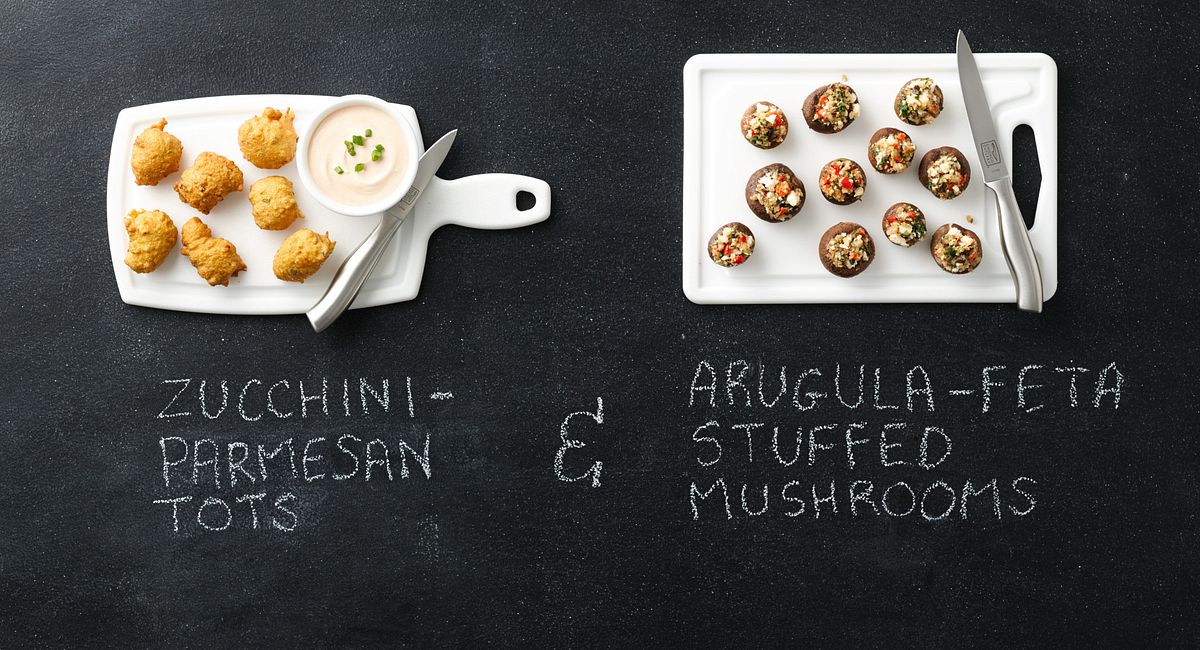 Recipe Madness: Cut in with a Veggie Advantage
It's heeeere! We're kicking off the 2015 Recipe Madness Championship with our Easy Eight, rockin' new party recipes that are ready to compete. Our very own Chicago Cutlery® Edge scored an entry into the tourney this year and will play for a chance to go head-to-head in the championship. Lace up your party-planning shoes—these recipes are lookin' sharp!
With the reliability of a veteran and the innovative design of an up-and-comer, CHICAGO CUTLERY KNIVES outslice the competition. You can expect them to be:
Tough: The stainless steel blades shrug off stains, rust and pitting.
Versatile: They've got both utility and specialty players on this team, so you can count on them to be skilled in all environments.
Smart: They get the job done safely; you won't see this team taking unnecessary risks.
They're willing to go one-on-one with the toughest of ingredients, and this can only mean good things for your spread. Prepare to be wowed: The Chicago Cutlery Edge is new to the tournament this year and they're planning to cut in and score!
ZUCCHINI-PARMESAN TOTS:
These zesty zingers are hot, hot, hot! Our golden tots tip any party in your favor with their delicious, melt-in-your-mouth flavor, and your guests will be coming back for rebound after rebound.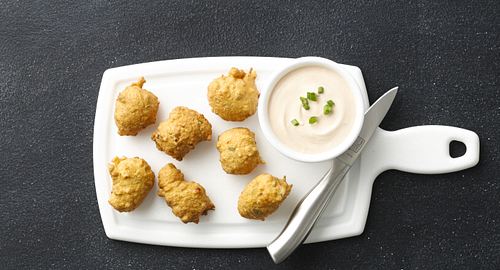 GET THE RECIPE
ARUGULA-FETA STUFFED MUSHROOMS:
Bold players confidently finesse the flavor action in a tender mushroom zone. Crumbled feta cheese is one serious prime-time player, and it comes on strong! With arugula, onion and bell pepper backing it up, this dish can't miss.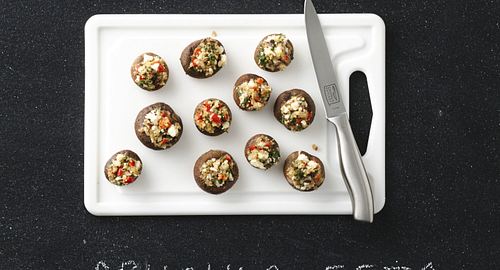 GET THE RECIPE
EXPERT TIPS:
DISH THE DESSERTS: Whether you're celebrating the sweet taste of victory or drowning your sorrows in sugar, dessert deserves part of the action. Whip up our BOOZY BASKETBALL CUPCAKES and be ready for whatever emotions the game can throw at you.
KEEP SUPPLIES CLOSE: Keep in mind that while your tasty treats are sure to be the draw for some guests, others will be there for the game. Keep snacks, plates, napkins and utensils where guests can get to them without missing much of the game. When the game is close, those extra seconds matter.
AVOID PARTY FOULS: Provide basketball cheat sheets for your less sports-savvy party guests. They can't have fun if they don't know what's going on, so help them out by covering the basic rules and terms. As a bonus, none of the hardcore fans will be tasked with explaining. It's a win-win!