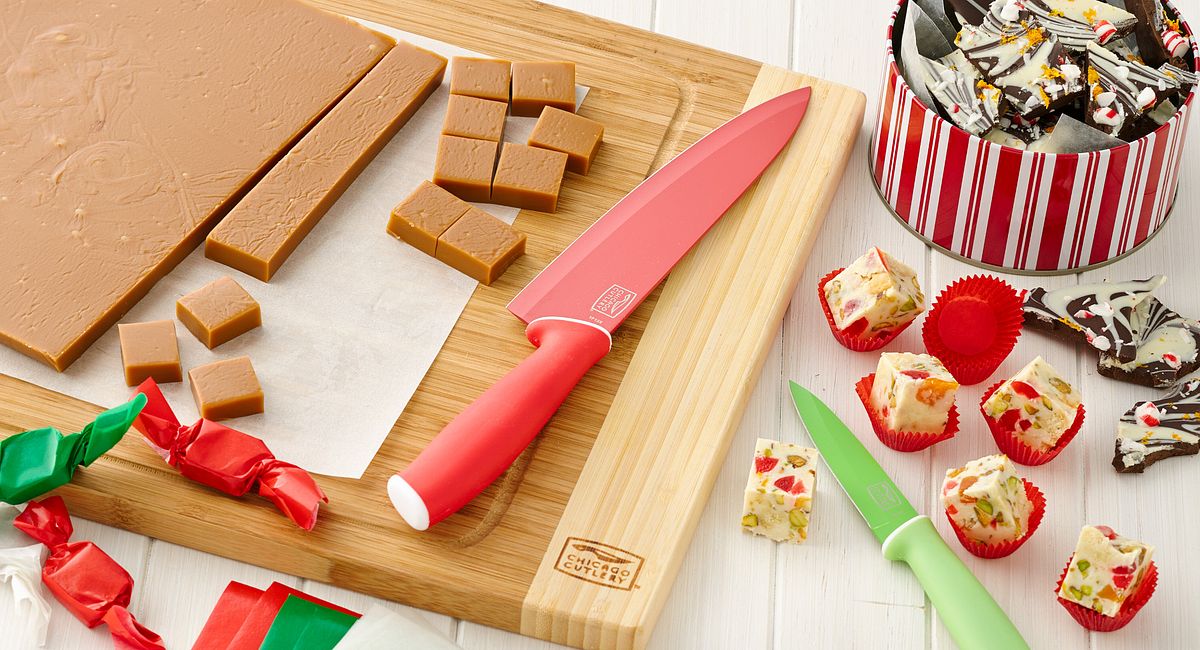 White Chocolate Christmas Fudge
Recipe Details
SKILL LEVEL: Easy
YIELD: 36-64 pieces
PREP TIME: 15 minutes
TOTAL TIME: 2 hours 15 minutes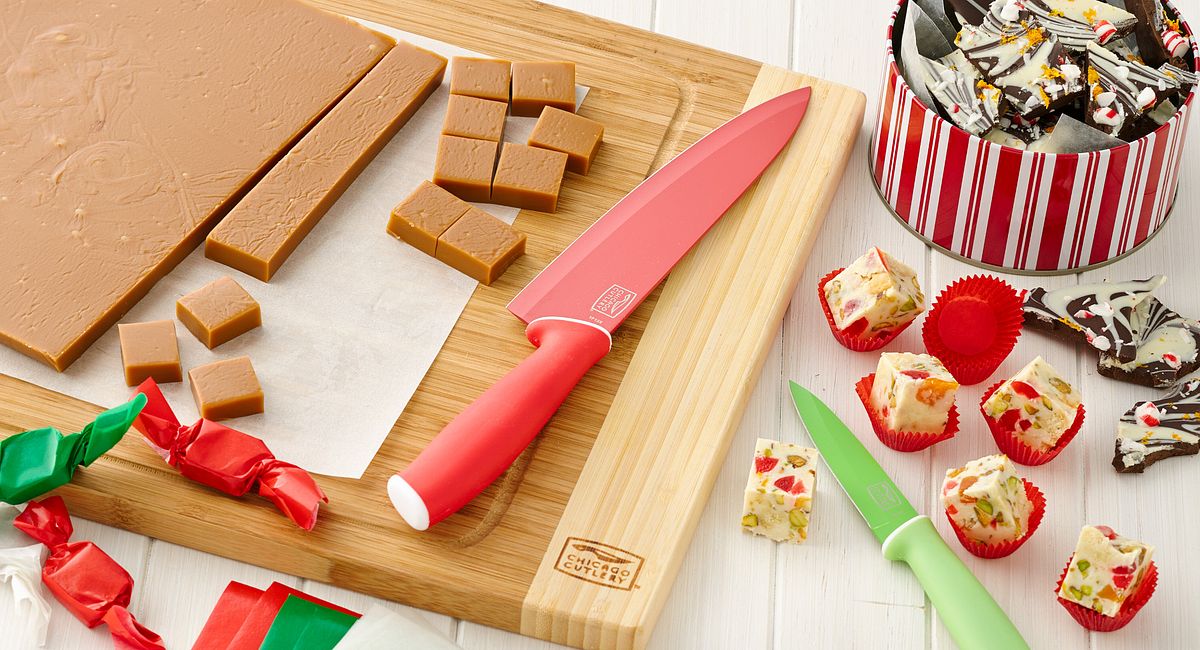 Ingredients
1½ lb white chocolate, chopped
1 can (14 oz) sweetened condensed milk
¼ teaspoon salt
1 teaspoon vanilla
½ lb pistachio nuts, chopped
½ lb shortbread cookies, crumbled
¼ cup candied cherries
¼ cup dried apricots, chopped
¼ cup miniature marshmallows
Instructions
WHITE CHOCOLATE CHRISTMAS FUDGE
Line an 8- or 9-inch square pan with waxed paper, extending paper over edges of pan.
In a double boiler, melt white chocolate until smooth. Slowly stir in condensed milk and salt until combined. Remove from heat; stir in vanilla, nuts, cookies, cherries and apricots. Spread evenly in pan. Top with marshmallows. Refrigerate at least 2 hours or until firm.
Remove fudge from pan by lifting up edges of waxed paper; cut into small (1- to 2-inch) squares. To give as gifts, wrap individual squares in waxed paper and cellophane and tie with a ribbon.
Recipe Reviews