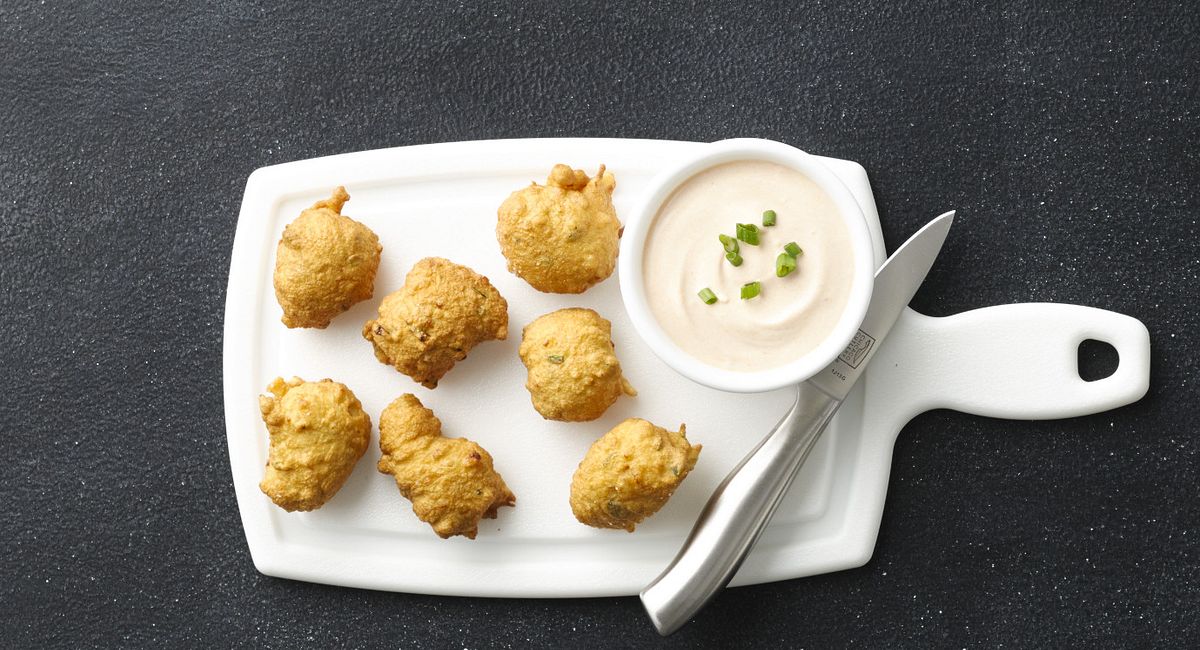 Zucchini-Parmesan Tots
Recipe Details
SKILL LEVEL: Easy
YIELD: 20 to 25 appetizers
PREP TIME: 35 minutes
TOTAL TIME: 35 minutes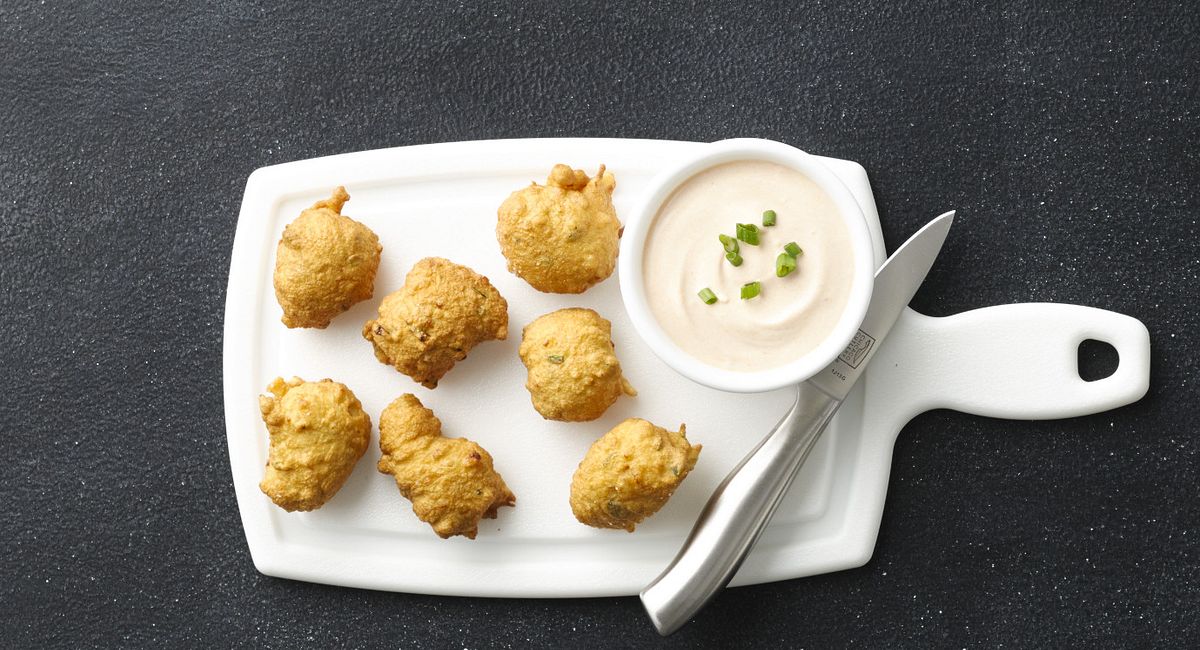 Ingredients
1/2 cup finely chopped zucchini
Oil for deep frying
2/3 cup milk
2 eggs, separated
1/4 cup finely chopped onion
1 cup all-purpose flour
2 tablespoons grated Parmesan cheese
1/4 teaspoon salt
Instructions
ZUCCHINI-PARMESAN TOTS
Spread zucchini between paper towels; let drain while oil heats. In deep-fat fryer or heavy saucepan, heat 3 to 4 inches oil to 375°F.
In small bowl, mix milk, egg yolks, zucchini, onion, flour, cheese and salt until well blended. In medium bowl, beat egg whites until soft peaks form. Gently fold zucchini mixture into egg whites.
Drop batter by tablespoons, 5 or 6 at a time, into hot oil. Fry until golden brown, 2 to 3 minutes. Drain on paper towels. Serve hot as an appetizer or side dish.
Recipe Reviews