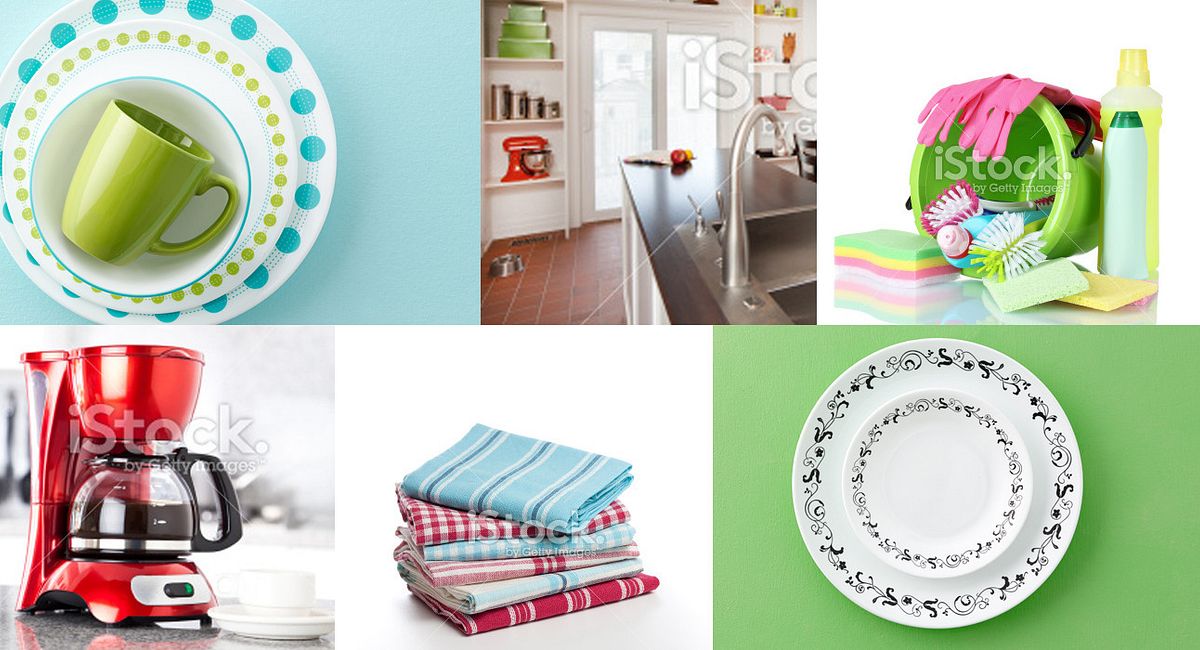 10 Easy Kitchen Resolutions
Big or small, the kitchen is often the most-used space in a home. Even during a party, everyone seems to gather right there in the kitchen. And as the heart of the home, a kitchen can always use some TLC. You don't need to remodel to improve your kitchen and start the year right. A few key changes can make a big difference. Here are 10 easy ideas that'll help keep the kitchen one of the favorite rooms in your home:
1. BANISH CHIPPED DINNERWARE
Toss those pieces with chips and cracks. They'll only get worse with use (and are a potential source for cuts and harbor bacteria!) and they give a kitchen a worn-out look. Corelle® dinnerware has a beautiful selection of chip-resistant, durable patterns to choose from—find a few complementary pieces or replace your whole set for a new look.
2. FIND YOUR COUNTERTOPS AGAIN
Free up that valuable prep space. Mixers and food processors can be hidden in cabinets, pantries or behind easy-to-install bifold doors, allowing you to easily access your smaller appliances when you need them. Plus, you just got more working space without a remodel.
3. TRY GOING GREENER
Out with the old chemicals, in with the chemical-free. Make a sweep below the sink or clean out the corner broom closet, properly discarding those forgotten chemical cleaners taking up extra space. Be sure to follow your local recycler's recommendations on how to properly toss these items. Replace with cleaner, greener solutions, or make your own with an all-natural vinegar and water cleaner.
4. KEY INTO COLOR
The right hue can help create an upbeat, energetic vibe or a warm, comfortable mood. Popular kitchen color schemes include subtle earth tones, neutrals and yellows, but bold and ethnic color combinations are also trending. Perk up a mostly white or stainless steel kitchen by using a pop of a single color throughout the room. And, if you're energetic, try painting cabinets for an easy DIY "remodel."
5. SERVE UP HIGH-TECH
Digital gadgets make it easier and more entertaining in the kitchen, so put them to full use. Smart phones and tablets are a great way to browse and share recipes, learn cooking techniques, stream your favorite tunes and shop for the best deal on kitchen gadgets. And, while you're at it, take photos of your favorite recipes and meals to share with friends via social media.
6. TREAT YOURSELF TO TEXTILES
Replacing towels and rugs is an easy way to revitalize the room. Swap out your accent color or try a new pattern or texture for an inexpensive way to pep up the kitchen space. Mix in a coordinating Corelle dinnerware pattern for a whole new look.
7. DIVE INTO A DEEP CLEAN
Giving your kitchen a thorough scrubbing, getting into those often-ignored places, can make it seem new even if you haven't changed anything else. And great-smelling essential oils or candles are a good way to keep that refreshed feeling going.
8. IDENTIFY YOUR ISSUES
If a leaky faucet or a dull set of knives frustrates you, kick off the New Year with a quick fix or upgrade. Your pet peeves will disappear, and you will have a positive outlook every time you enter the kitchen.
9. SHOWCASE YOUR FAVORITES
Wine aficionados or coffee junkies can create a dedicated corner of the kitchen for their, um, hobby.
10. REFRESH YOUR TABLETOP
Tables often double as desks or places to play games, but they count as decor, too. Move papers and piles to the appropriate places. Better yet, clear them altogether. Then polish up or wipe down your tabletop, and add some fun place mats, a runner and a seasonal centerpiece.
Today's happiest kitchens are well ordered, functional and thoughtfully integrated with the rest of the home. Just a few simple changes can make yours feel like a brand-new space! And that's just the way to start a brand-new year.
YOUR TURN: What are some simple ways you've refreshed your kitchen? Share your own kitchen resolutions…and solutions! #corelle