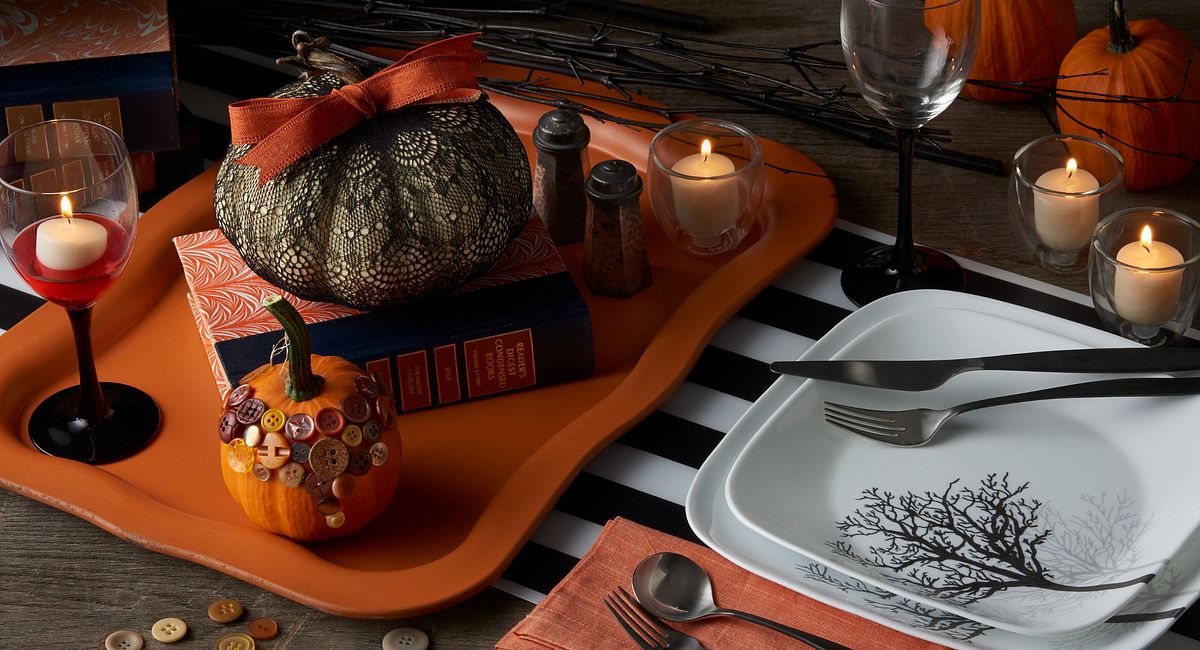 Clever Pumpkin Centerpieces
Pumpkins aren't just great for carving. Turn them into simple, stunning centerpieces with these easy décor ideas. Paired with a seasonal place setting, this squash can really steal the show.
SIMPLE AND SPOOKY
Covered in lace, this super-simple pumpkin decoration will add a touch of spooky elegance to any Halloween-inspired table.
AUTUMN INSPIRED
Get inspired by the season with a floral arrangement that lasts all month long.
SUBTLE AND CHARMING
Dried hydrangea blooms combined with small pumpkins in soft whites and grays is the perfect mix of strength and beauty.
PERFECT FOR PARTIES
Add a bit of bling to your pumpkin for a fun and glamorous look ideal for fall parties.
Whether you're hosting a delightful autumn dinner party, or planning a Halloween bash for the record books, these quick-and-easy DIY centerpieces are sure to get the evening off to a great start. Finish off the look with your favorite fall-inspired dishware pattern for a one-of-a-kind tablescape to remember.
YOUR TURN: Show us your pumpkin-inspired table décor. #Corelle.