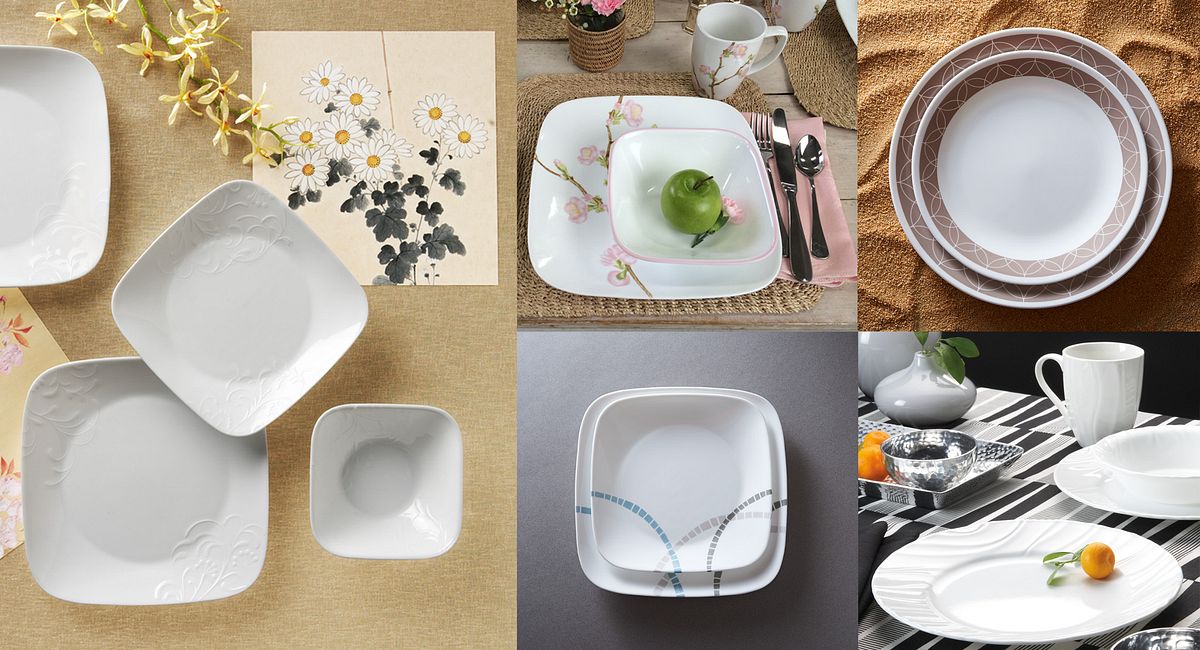 Create a Zen Kitchen With Corelle®
The New Year brings the chance of a clean slate, both for you as well as your kitchen. De-clutter your cooking space of last year's unwanted items, and instead focus on creating a harmonious environment that fosters a more relaxed style of cooking and entertaining. You'll be inspired to create new culinary memories in the months to come.
Let Corelle® dinnerware help you achieve a zen-like aesthetic that's both stylish and serene, so you'll feel well-nourished in both mind and body at every occasion. Add worry-free to that list, too: Strong yet lightweight Corelle dinnerware is both break-resistant and stain-proof, so you can banish dishwashing distress and linger over lunch in the soothing sense of calm.
In search of inspiring ideas? We've highlighted five Corelle patterns that draw influence from modern Asian design. With simple lines, soothing textures and timeless colors, these looks transform any dining area into a sanctuary.
CORELLE® BOUTIQUE™ SWEPT
Minimalist and versatile, Swept features a raised design of soft textured waves, with a cool white hue and elegant shape.
CORELLE® BOUTIQUE™ CHERISH
Thanks to its simple and delicate design, which showcases an embossed floral motif, Cherish adds timeless grace to any occasion.
CORELLE® SQUARE™ CHERRY BLOSSOM
Springtime softly blooms with a peaceful and delicate sensibility in the fresh and lively Cherry Blossom pattern.
CORELLE® BOUTIQUE™ MOSAIC BANDS
A meditative pattern in muted earth tones provides contrast against the purity of white as Mosaic Bands simply states that less is more.
CORELLE® SAND SKETCH
With a concentric pattern and neutral tones, Sand Sketch has a natural, organic aesthetic that will stand the test of time.
Looking for more dinnerware designs to achieve a tranquil environment in your home? Get inspired when you browse our other Corelle dinnerware collections, and discover the design that expresses the balance between your inner and outer sensibilities.
YOUR TURN: How do you create a peaceful yet refreshing atmosphere in your kitchen?