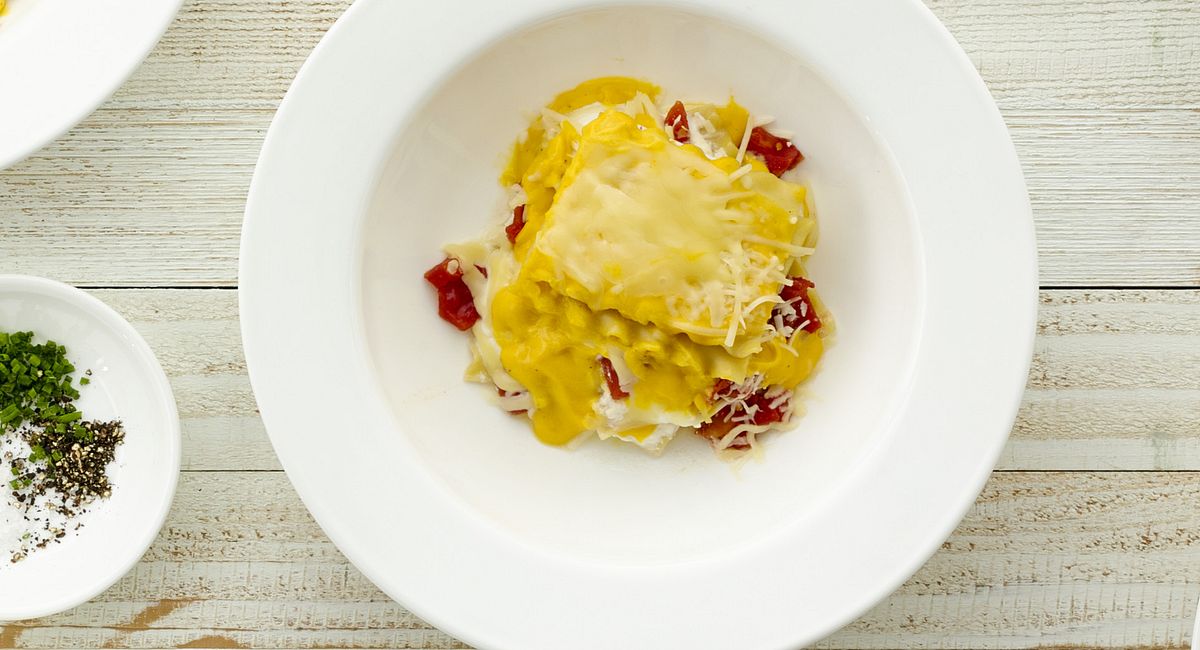 Butternut Squash-Bacon Bechamel Pasta Sauce
Recipe Details
SKILL LEVEL: Easy
YIELD: about 3 cups sauce
PREP TIME: 15 minutes
TOTAL TIME: 15 minutes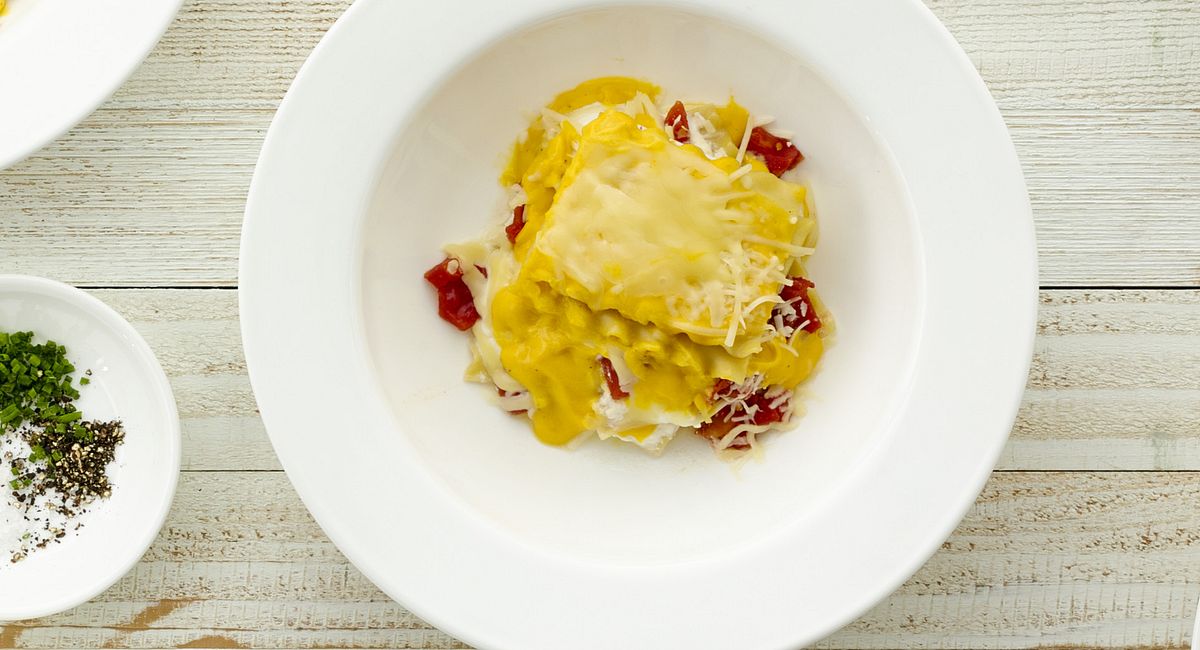 Ingredients
1/4 cup butter
2 cups milk
1/4 cup all-purpose flour
1/2 teaspoon salt
1/4 teaspoon pepper
1 cup pureed cooked butternut squash
1/4 cup crumbled cooked bacon
2 tablespoons chopped fresh chives

Instructions
BUTTERNUT SQUASH-BACON BECHAMEL PASTA SAUCE
In 2-quart saucepan, heat butter over medium heat until melted and bubbly. In tightly covered container, shake milk, flour, salt and pepper. Gradually stir into butter.
Stir in squash, bacon and chives. Heat to boiling, stirring constantly. Boil and stir 1 minute. Add additional milk, if desired, until sauce is desired consistency; heat through. Toss with any hot cooked pasta; serve immediately.
*Roast extra butternut squash next time you make it, so you'll have it on hand for this recipe. Toss cubed uncooked squash with a little olive oil and spread in a single layer on a cookie sheet. Roast at 425° for 20 to 30 minutes, turning once, or until tender when pierced with a fork. Cool, then puree in a food processor or blender.
Recipe Reviews