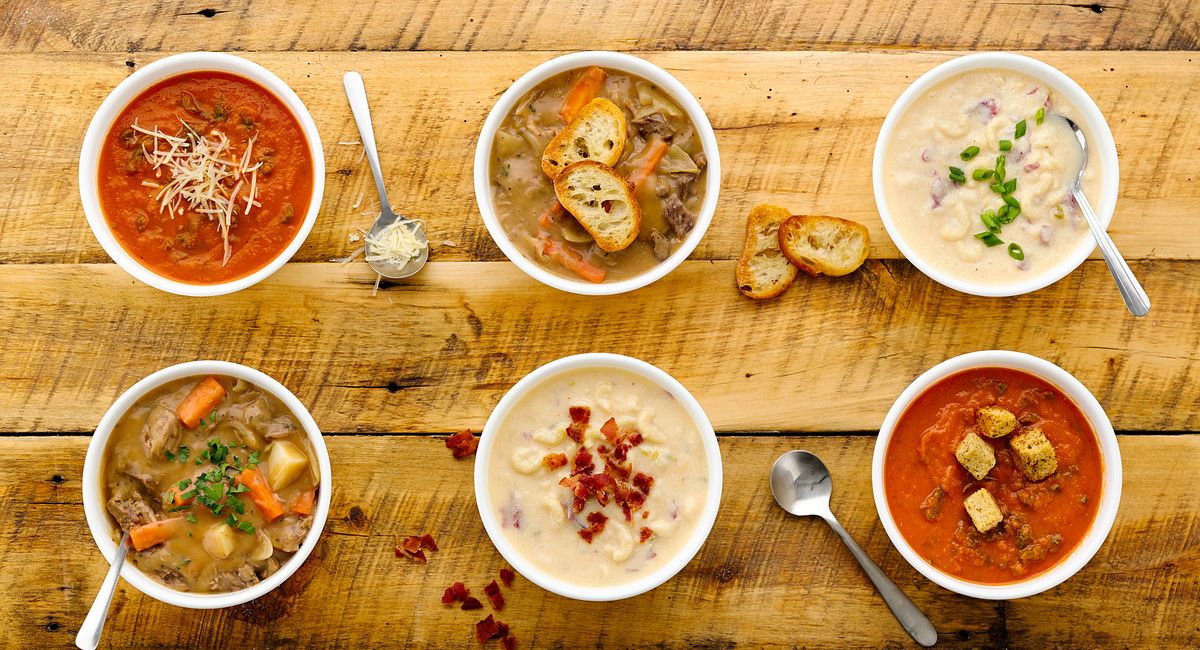 Pot Roast Soup-Stew
Recipe Details
SKILL LEVEL: Intermediate
YIELD: 12 servings
PREP TIME: 30 minutes
TOTAL TIME: 4 hours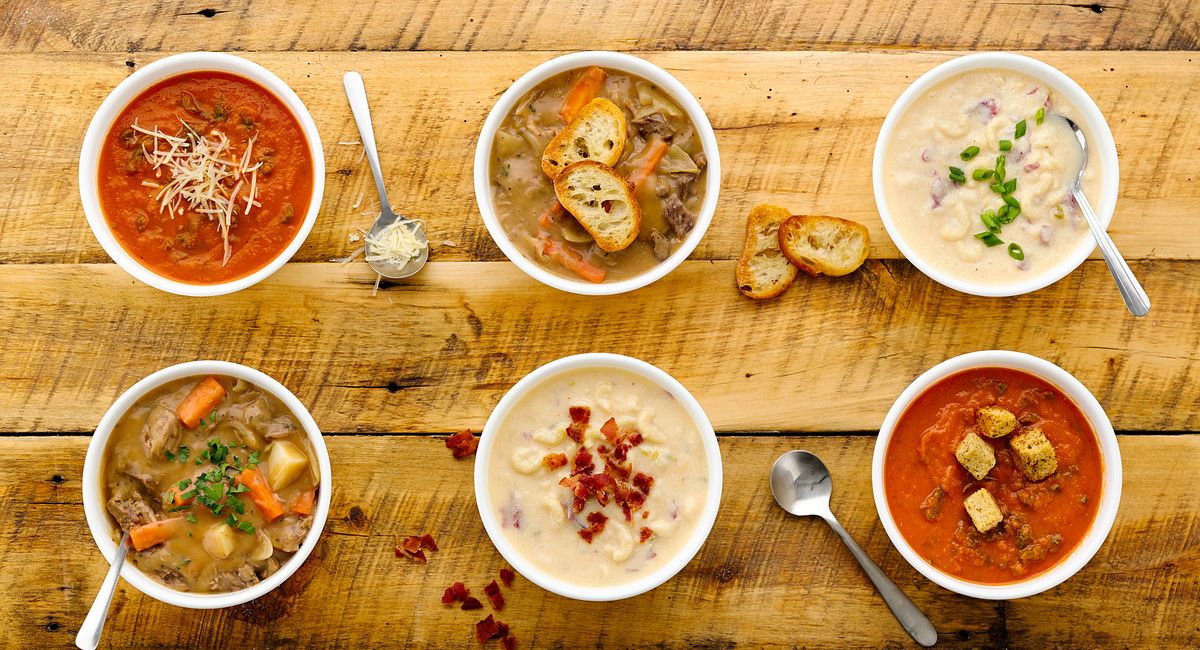 Ingredients
1 boneless beef chuck, arm, shoulder or blade pot roast (4 lb)*
1 teaspoon salt
1 teaspoon pepper
1 jar (8 oz) prepared horseradish
1 cup water
8 small potatoes, cut in half
8 medium carrots or parsnips, peeled, cut into quarters
8 small whole onions, peeled
2 teaspoons chopped fresh thyme leaves
9 cups beef broth
1 cup cold water
1/2 cup all-purpose flour
Instructions
POT ROAST SOUP-STEW
In 4-quart Dutch oven or stockpot, cook beef over medium heat until brown on all sides; reduce heat to low. Sprinkle beef with salt and pepper. Spread horseradish over all sides of beef. Add 1 cup water to Dutch oven. Heat to boiling; reduce heat. Cover; simmer 2 hours 30 minutes.
Add potatoes, carrots and onions. Cover; simmer about 1 hour longer or until beef and vegetables are tender. Remove beef and vegetables to cutting board; cut into bite-size pieces. Skim excess fat from broth. Return beef and vegetables to broth; stir in thyme and beef broth. Heat until hot, stirring occasionally.
In tightly covered container, shake 1 cup cold water and the flour; gradually stir into soup. Heat to boiling, stirring constantly. Boil and stir 1 minute.
*3-lb beef bottom round, rolled rump, tip or chuck eye roast can be substituted; decrease salt to 3/4 teaspoon.
Recipe Reviews