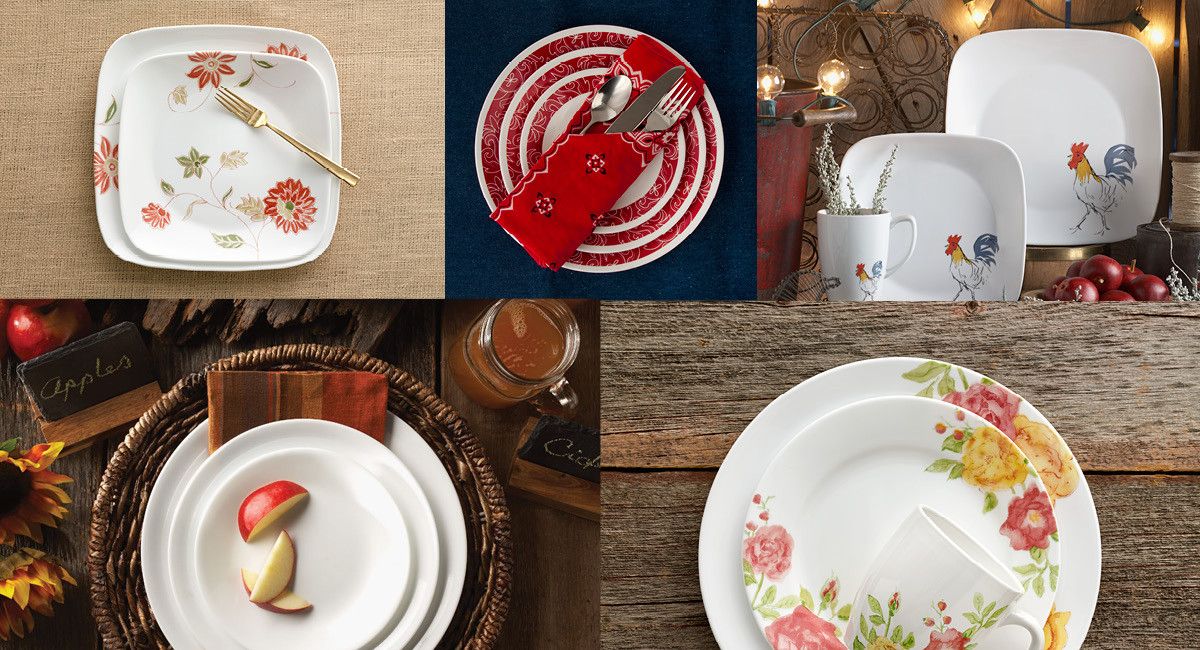 What's Your Style? Countryside Chic Dinnerware
Springtime inspires new beginnings and refreshed outlooks. If your home style has grown a bit ho-hum, liven things up by drawing inspiration from the natural beauty and wide-open spaces of the countryside. Where to begin? Our pick is the kitchen, which is usually the hub of the most activity and the heart of your home.
Starting fresh means making room for the new, and getting rid of old pieces can be tough, especially if they have sentimental value. If you can't bear to donate or toss them, try your hand at upcycling and learn to reuse and repurpose old, chipped dishes. (Another helpful way to prepare for a refreshed look is to get organized with our spring-cleaning countdown!)
Once you've dealt with the old, it's time to bring in the new. Setting your table with a different dish.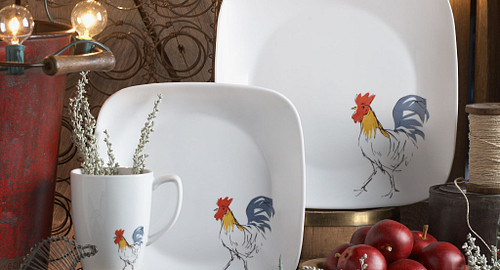 CORELLE® SQUARE™ COUNTRY DAWN. Retro yet contemporary, the new Country Dawn design marries an old-fashioned kitchen icon with sleek, squared plates. Adorned with a simple sketch, this set brings vintage flair to a modern kitchen.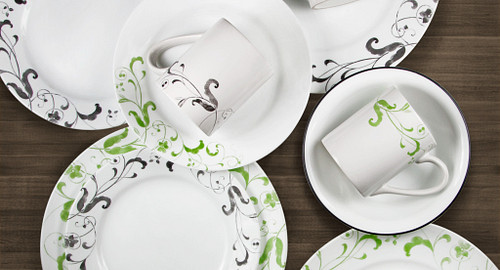 CORELLE® IMPRESSIONS™ SPRING FAENZA.
Named after Faenza, a beautiful city in Italy, Spring Faenza features swirling vines and a springtime green against a crisp white background. Traditional pottery inspired this elegant pastoral look.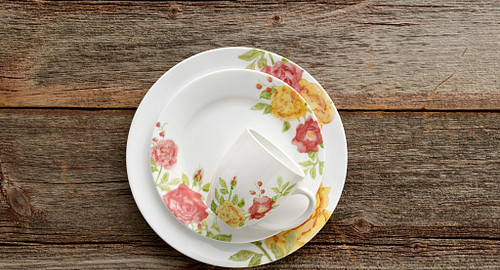 CORELLE® BOUTIQUE™ EMMA JANE
A charming pattern drawn straight from an idyllic country garden, Emma Jane depicts lush rose blooms in soft pinks and yellows. A sweetly sophisticated way to set your space.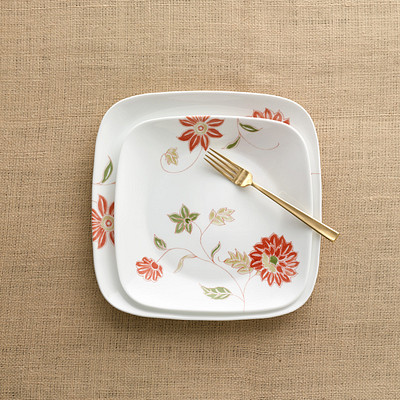 CORELLE® SQUARE™ MATILDA Trailing copper-colored blooms and muted green leaves and vines bring a bohemian feel to Matilda's casual, earthy pattern. A sweet hand-painted look that's both graceful and rustic.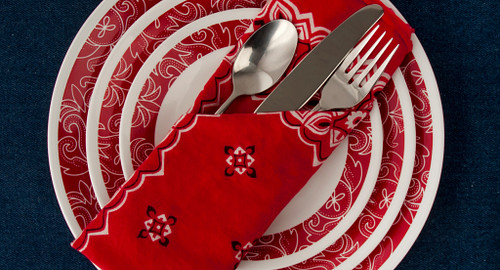 CORELLE® LIVINGWARE™ BANDHANI.
Bold and bright, Bandhani features a cheerful red rim set with an intricate white design. A warm country welcome to all who gather around your table.
Looking for more dinnerware designs to breathe new life into your home? Get inspired when you browse our best-selling Corelle dinnerware collections, and discover the design that will infuse your kitchen with a classic and chic country style.
YOUR TURN: How do you freshen up the look of your kitchen in the spring?