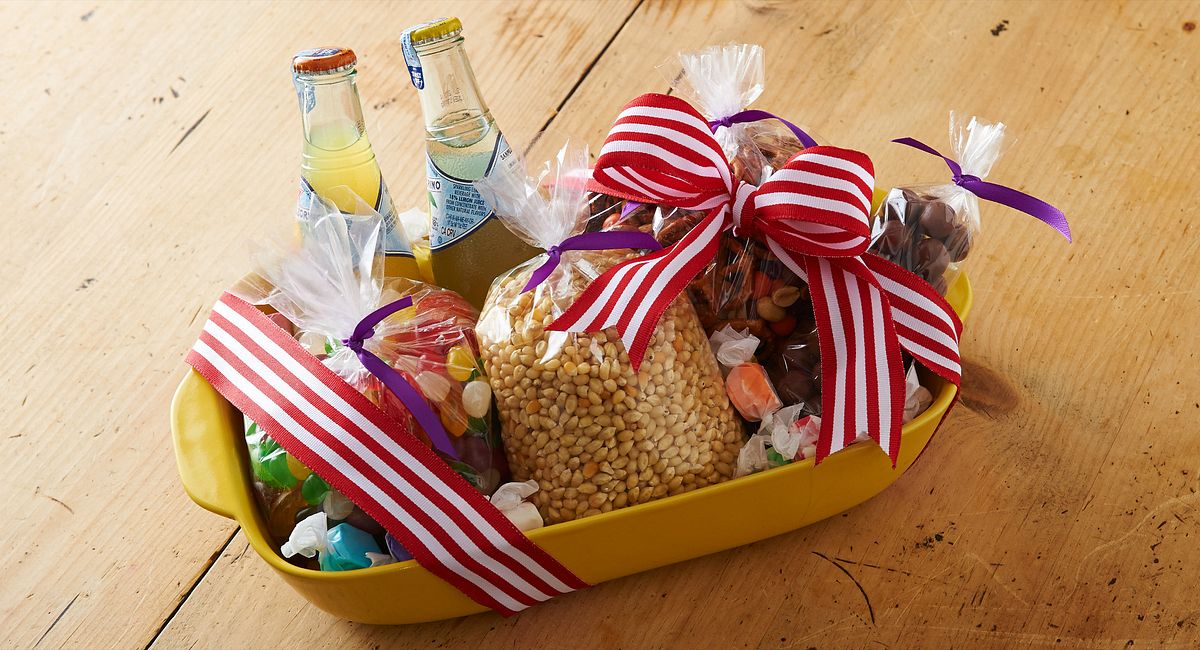 7 Ways to Give Thanks
Thanking your Thanksgiving hosts is simply a well-mannered gesture, but giving thoughtful gifts to make their holiday weekend easier will ensure your spot on the preferred guest list for years to come.
Think beyond the bouquet and show your gratitude by focusing on the events and needs of the weekend ahead. We have 7 special ways you can thank your hosts for inviting you to break bread and talk turkey.
1. FOR RESOURCEFUL COOKS
How about a pretty new casserole dish for the leftover casserole they're sure to make? They'll welcome it with open hands and an open cupboard. Fill a CW by CorningWare 1.5-Qt. Casserole in Sprout with a couple of matching towels and a few recipe suggestions for what to make with Thanksgiving leftovers.
2. FOR EARLY RISERS
Tuck instant oatmeal and hot cocoa packets inside generously sized CorningWare Colours™ Pop-Ins mugs, and the kids can let mom and dad sleep in on Friday while they get up and make their own breakfasts!
3. FOR NIGHT OWLS
For those who manage to stay up late or get a second wind, put together a goody basket for a movie night. Include some classic and new holiday DVDs like Home for the Holidays and Miracle on 34th Street, popcorn and theater candy. For more inspiration, check out our movie night snack ideas. Package it all up in a CW by CorningWare 3-Qt. Casserole in Curry, which can double as a popcorn bowl.
4. FOR GOOD DOGS
Unless he makes off with the turkey carcass, chances are that Rex won't be enjoying Thanksgiving dinner with the rest of you. Whip up a batch of these pumpkin dog cookies from Pet Safe and maybe, just maybe, he'll leave your pumpkin pie alone. (Yes, the one sitting really close to the edge of the counter.) Tuck the treats inside a cute canister, like Snapware Pet Treat Canisters, with a handwritten thank-you and the recipe. Your hosts will be delighted that you considered their furry family member's feelings…and the well-being of his digestive system.
5. FOR FOOTBALL FAN(ATICS)
We call it Thanksgiving. They call it one of the best pigskin parties of the season, along with Super Bowl Sunday, and they are truly thankful for the coverage, er, turkey and togetherness. Put together a little something that shows you care about kickoff, too. (Or at least shows you care that they care!) Balance out the traditional fare with some game day grub, and bring it in a CW by CorningWare casserole that matches their favorite team's colors.
6. FOR SUPER-SALE SLEUTHS
Help get them ready for Black Friday with healthy snacks that'll keep them fueled up for the long day of deal-finding. Fill a cute tote with homemade trail mix, protein bars, nuts and fruit. Tuck in a gift card to a coffee shop for a midday break, and a soothing foot cream and cozy pair of socks for tired end-of-the-day tootsies.
7. FOR SEASON'S GREETINGS
Make and give a set of DIY chalkboard wine glasses for those spontaneous gatherings that seem to happen more frequently this time of year. Just, paint the base of the glass for a chic, graphic look that doesn't block the beauty of the beverage like other across-the-bowl designs. Like where we're going with this? Pair them with a DIY chalkboard cheese tray—you'll find lots of cool ideas and inspiration online.
EXPERT TIPS FOR BESTOWING GIFTS
Go for functional and fun over fussy and fancy. Give them something they can (and will want to) use!
Make it or bake it. Bringing gifts in the DIY and homemade food categories show extra effort every time.
Don't measure worth by dollars. It's smart to work within a budget and it's even okay to splurge on occasion, but remember that the "what" is more important than the "how much."
Include a handwritten note. Always!
Of course, plants, flowers and wine are almost always welcome, but the extra thoughtfulness it takes to creatively focus your gratitude will elevate your gesture of thanks from general and adequate to genuinely appreciated.
YOUR TURN: What kind of out-of-the-ordinary gift do you give to show your thanks? And what's the most special and unique gift you've received from a guest?