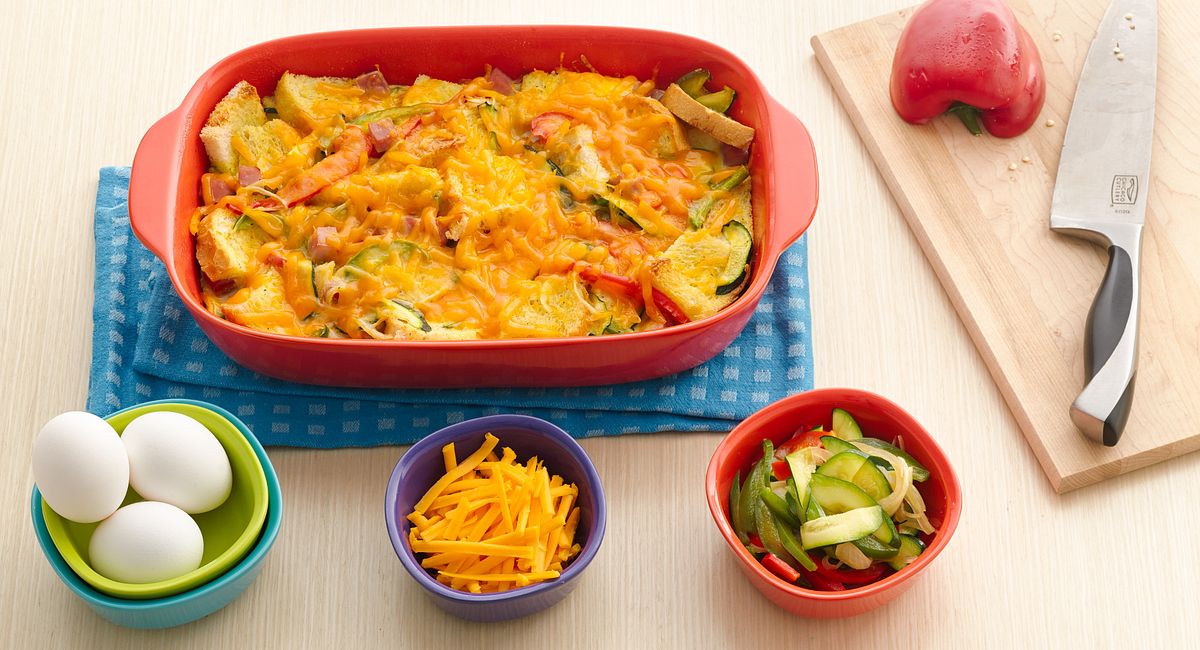 Healthy on a Budget
Ever gasped at the price of boneless skinless chicken breasts? It makes passing up full-fat ground beef—available at a fraction of the cost—a little tough. But here's the thing: You don't have to choose between your budget and your health. We're about to show you four ways to cook healthy dishes with the affordable proteins you thought were a nutritional no-no.
Don't Be Afraid of the Dark Side
Contrary to popular belief, all parts of a chicken are good for you. True, dark meat—drumsticks and thighs—may have a little more fat, but it's rich in minerals such as iron, zinc and selenium, as well as vitamins A, K and B complex. Costwise, a whole chicken is a whole lot more affordable, too. According to the U.S. Bureau of Labor Statistics, the per-pound price of a whole chicken is over 50% less than what you pay for boneless skinless chicken breasts. When you look at the poultry picture like that, a whole chicken will help your health and your wallet.
Preparation plays a big role in nutrition—and one way to keep the calorie count down for chicken is to move the cooking method from the stovetop to the oven. You can do so easily with a CW by CorningWare™ 3-Qt. Baker and a zesty Tex-Mex dish, like Southwest Chicken Casserole.
Comfort Is A-OK
Meat-and-potato lovers, this one's for you. We know you love a good steak from time to time, but at around $8 per pound, boneless sirloin is not exactly easy on the wallet. Instead, ask the butcher for a boneless chuck roast (generally around $5.45 per pound) or a couple pounds of stew meat (about $5.50 per pound) and serve a hot and healthy meal for the whole family. Nutritionally speaking, these lower-cost options have the same amount of protein and fat as a higher-priced steak.
This Pot Roast Soup-Stew recipe features a frugal cut of beef and a handful of other basic ingredients. Even better, it is so full of flavor, the hearty eaters in your family won't even realize it's good for them. The entire meal can be prepped and cooked in a Corningware® French white™ stove top Cast aluminum 5.5-Qt. dutch oven.
Easy Egg Bakes
Eggs really are everything they're cracked up to be. An excellent source of protein, iron and vitamins, yet low in calories, the egg has risen lately in popularity—and a savory egg-based dish is literally cheaper by the dozen than most meat-based dinners. Worried about cholesterol? Use 2 egg whites for every other whole egg in your favorite frittata, quiche or egg bake recipe. For example, if the recipe calls for 8 whole eggs, use 4 whole eggs and 8 egg whites instead.
Time to line up your eggs and veggies and fix up a feast for your family. First, grab your CW BY CORNINGWARE ™ 2.5QT RED BAKER Then give our Sun-Dried Tomato and Kale Egg Bake recipe a whirl. It's equally as tasty with feta and spinach, too.
Brats Aren't All Bad—
Especially when they're made of chicken. At around 100 calories less per serving and at half the fat, chicken or turkey brats are a nice alternative to the traditional pork sausages. And since they get most of their flavor from seasonings and spices, the difference in taste is slim.
To keep costs in check yet still provide an extra-hearty meal for family or friends, use small amounts of bratwurst to add flavor to bean-, grain- and vegetable-based entrées. This BBQ Baked Beans & Sausage recipe from Eatingwell.com has all the makings of Southern comfort food, without the cost, thanks to some budget-friendly ingredients you can feel good about buying.
TIPS FROM THE EXPERTS
Use full-fat meats not as entrées, but as a way to add flavor to pasta, rice or bean dishes.
Mix ground beef with extra-lean ground beef or turkey to cut down on fat without skimping on flavor.
Use meats that are on sale to make stew or soup, and bulk it up with vegetables and good-for-you grains.
When you make soup, refrigerate leftovers and skim off the fat with a spoon before reheating.