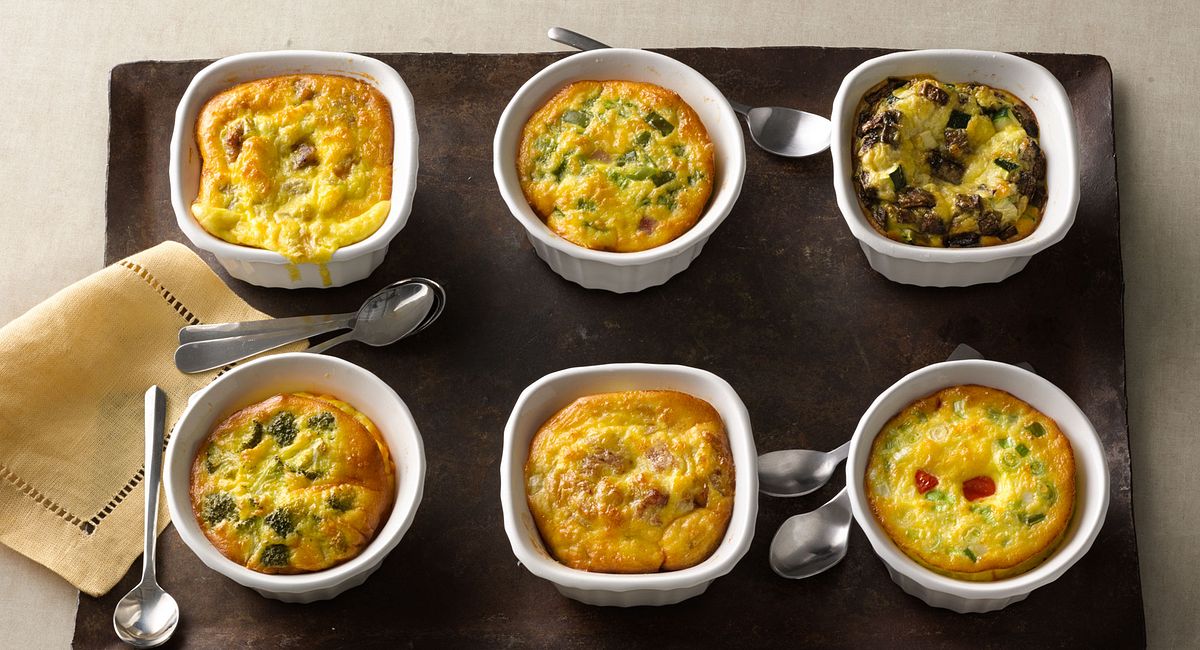 Make-Ahead Mini Breakfast Casseroles
We all face those busy-morning blues sometimes. Whether you're a multitasking mom or high-powered on-the-go businessperson, breakfast decisions can make or break your day. Unfortunately, your work doesn't slow down when you do, so ditch the midday sugar crash by trading in sweet pastries for something more substantial.
We've come up with a delish, versatile dish that will get you, and your taste buds, ready for whatever the day has to offer. Whipping up a quick breakfast for one or feeding an entire family? This recipe can easily be multiplied to make as many mini casseroles as you need.
MAKE-AHEAD MINI BREAKFAST CASSEROLES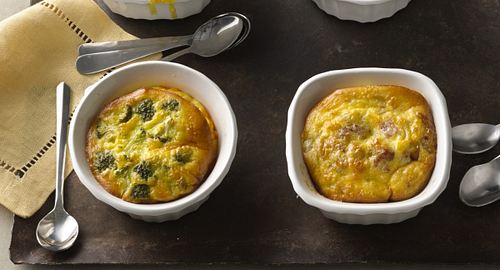 Quick, easy and quiche-inspired, this ramekin recipe makes just enough for one—but it can be made into batches big or small. Put together the basic recipe, bake and enjoy. Or add some stir-ins (we've served up several ideas below) and create custom mini casseroles in minutes.
Make morning a snap by prepping these ahead of time. Cover with plastic wrap and pop in the fridge overnight. You can make, store, bake and even save your leftovers all in this one handy CORNINGWARE® FRENCH WHITE® 7-OZ ROUND RAMEKIN.
GET THE RECIPE
CHOOSE YOUR OWN FLAVOR
Let your inner chef shine! Add any of your favorite omelet combos to the basic recipe for upgraded flavor. Though there are hundreds of possible flavor twists, we think this recipe is HOT, HOT, HOT when spiced up with Southwestern-flavored mix-ins.
Here are a few of our favorite combinations, but don't let us limit your culinary genius! Mix and match your faves from our list, or get inspired and stir in your own style.
The Green Machine: Cheddar + sausage + chopped green chiles
The Spicy Sal: pepper Jack + ham + jalapeños
The Flavor Savor: white Cheddar + bacon bits + pan-fried onion
The Good Garden: Cheddar + chopped tomatoes + scallions