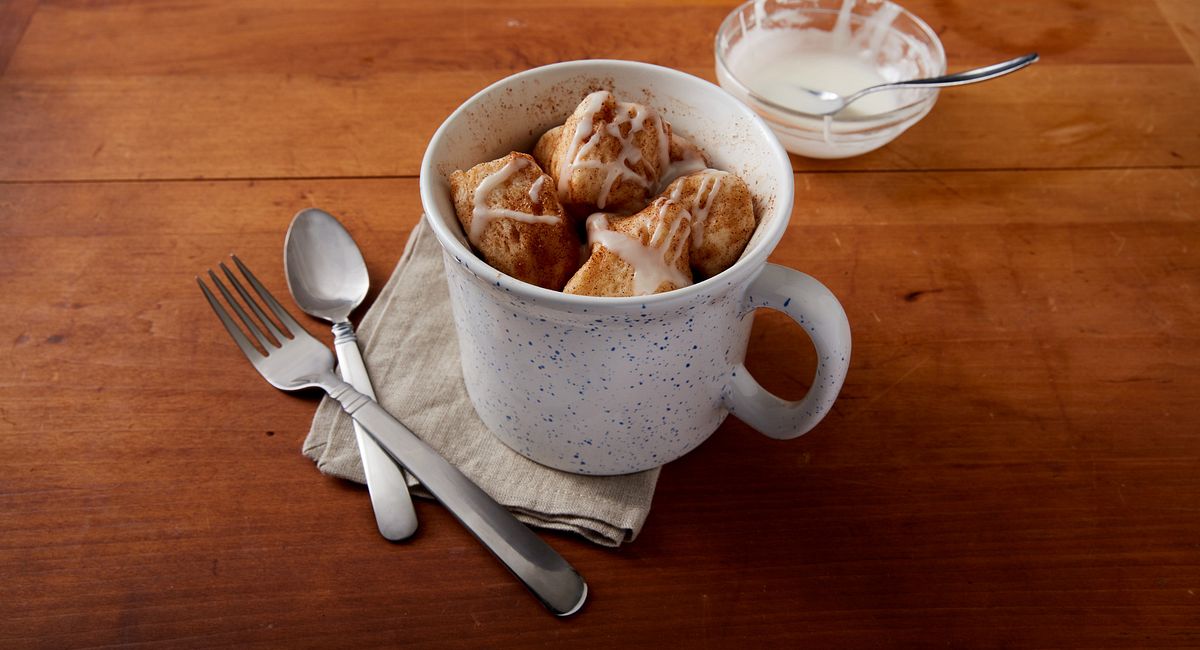 Monkey Bread in a Mug
Are you ready for it to be fall, yet the weather seems to insist on staying summer forever? Keep the oven off, but enjoy a favorite comfort-food dessert in about 5 minutes.
This easy microwave mug recipe makes it easy to get that ooey-gooey, cinnamony flavor you're craving, but it won't heat up your kitchen one bit. What's more, it'll be ready in less than 5 minutes.
Made in a CORNINGWARE® 20-OZ MUG W/ LID, this treat is ideal for midnight cravings. It's also perfect for kid parties or sleepovers. Try this: Buy a mug for each of the guests, then let them make their own mug full of monkey bread. Wash the mugs before bed and serve up a cup of hot cocoa in the morning! When everyone heads home, they can tote their mug home for a favor.
Tell your sweet tooth to hang in there for 5 minutes. This quick recipe will have you smiling over a steaming mug of Snickerdoodle Monkey Bread in no time at all.
MONKEY BREAD IN A MUG
GET THE RECIPE
Recommended Products
Recommended Products