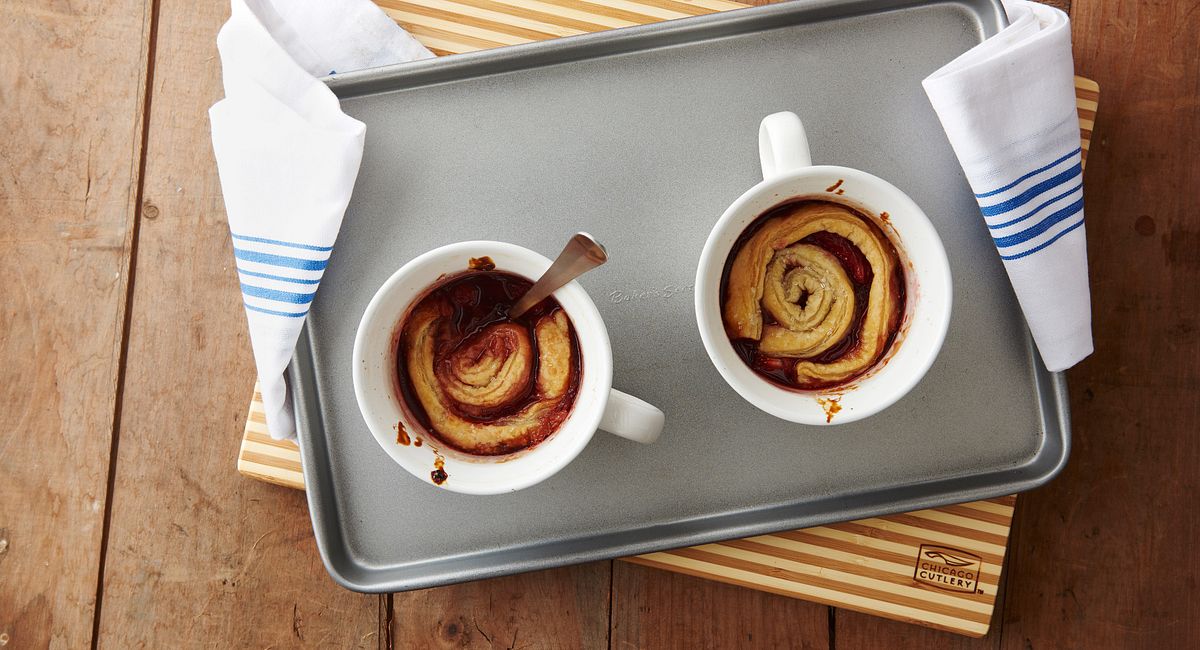 3-Ingredient Strawberry Mug Pie
Recipe Details
YIELD: 2 mug pies
PREP TIME:10 minutes
TOTAL TIME: 55 minutes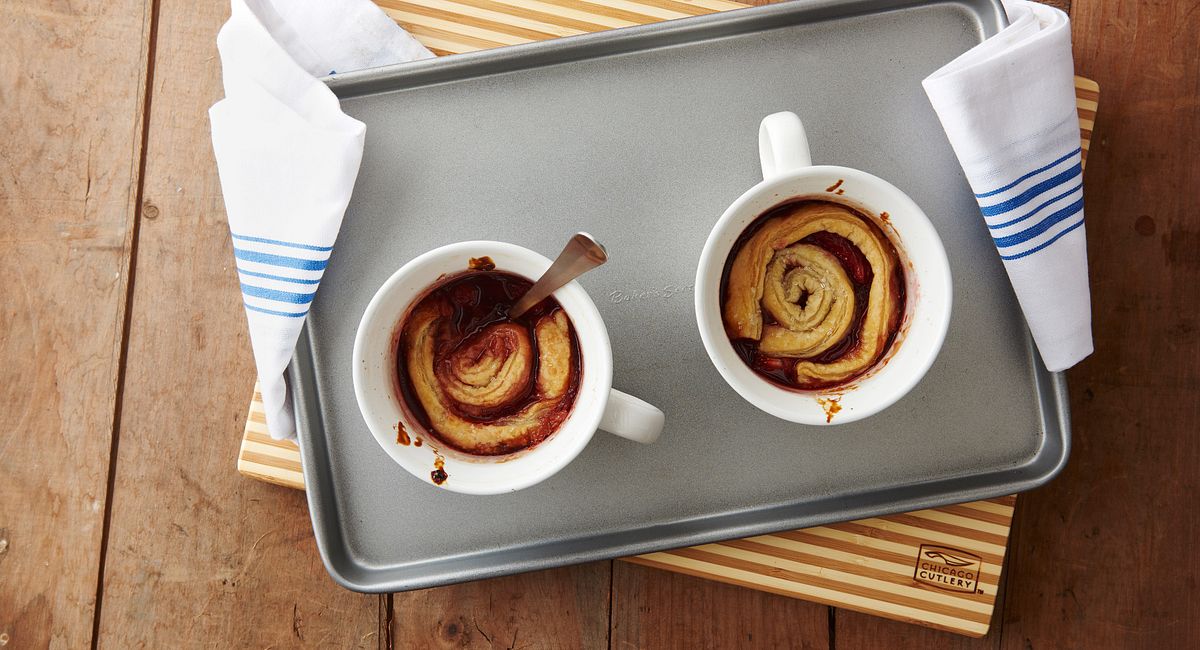 Ingredients
1 cup strawberry jam
1 lb fresh strawberries, thickly sliced
1 sheet frozen puff pastry (from 17.3-oz box), thawed
Granulated or coarse sugar, if desired
Instructions
3-INGREDIENT STRAWBERRY MUG PIE
Heat oven to 350°F. In medium microwavable bowl, microwave jam on High 30 seconds. Stir in strawberries.
Divide mixture between 2 CORNINGWARE® POP-INS® 20-OZ MUGS.
Line work surface with cooking parchment paper or dust with flour; unfold puff pastry on surface and flatten slightly with rolling pin. Using pastry cutter, cut four 3/4″ strips from the pastry and save the rest for another use.
Roll 1 strip into a loose coil and place on top of strawberry mixture in 1 mug; wind second strip of pastry around coil to complete the swirl. Repeat with 2 more pastry strips and second mug. Sprinkle with sugar.
Place mugs on cookie sheet. Bake in the oven 45 minutes or until pastry is golden and filling is bubbly. Serve warm.
Recipe Reviews