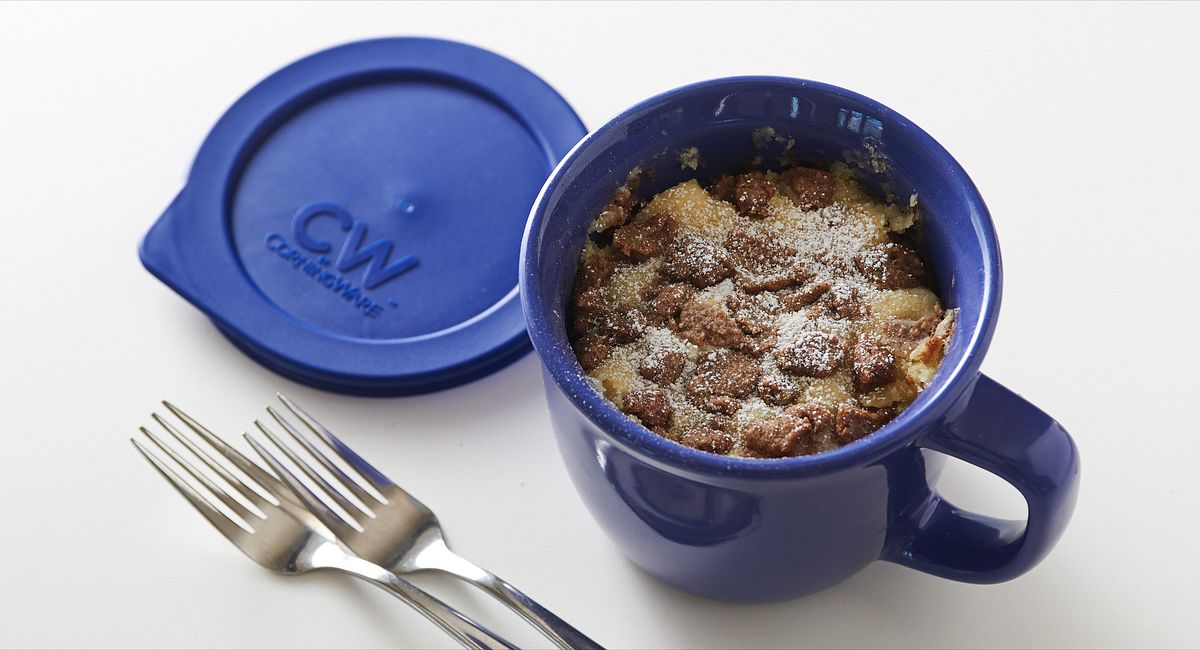 A Cup of Coffee Cake
Recipe Details
SKILL LEVEL: Easy
YIELD: 2 servings
PREP TIME: 10 minutes
TOTAL TIME:10 minutes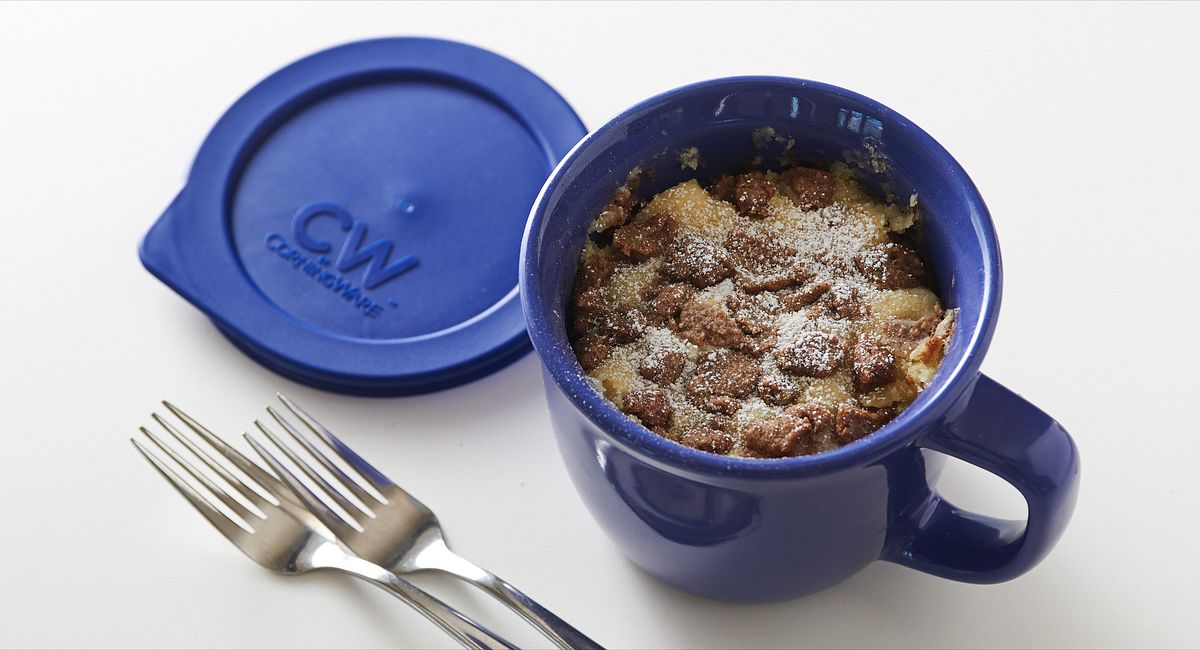 Ingredients
BATTER:
3 tablespoons butter, very soft or melted
2 tablespoons plus 1 teaspoon granulated sugar
1/2 cup all-purpose flour
1/4 cup milk
1/2 teaspoon baking powder
1/2 teaspoon vanilla
Pinch salt
STREUSEL TOPPING:
2 tablespoons all-purpose flour
4 teaspoons butter
4 teaspoons brown sugar
1 teaspoon ground cinnamon
1/4 to 1/2 teaspoon ground nutmeg
Pinch salt
Powdered sugar, if desired
Instructions
A CUP OF COFFEE CAKE
In a CORNINGWARE® POP-INS® 20 OUNCE MUG, stir softened butter and granulated sugar with whisk until sugar is dissolved. Add flour, milk, baking powder, vanilla and salt; stir until smooth.

In a small bowl, mix topping ingredients except powdered sugar until crumbly. Fold half of the topping into batter in mug. Sprinkle remaining topping over batter. Microwave on High 2 to 2-1/2 minutes or until cake is just set. Cake is ready when firm to the touch. Cool slightly before eating. Dust with powdered sugar.


NOTE: Be careful when removing the mug from the microwave, as it may be quite hot.

Recipe Reviews