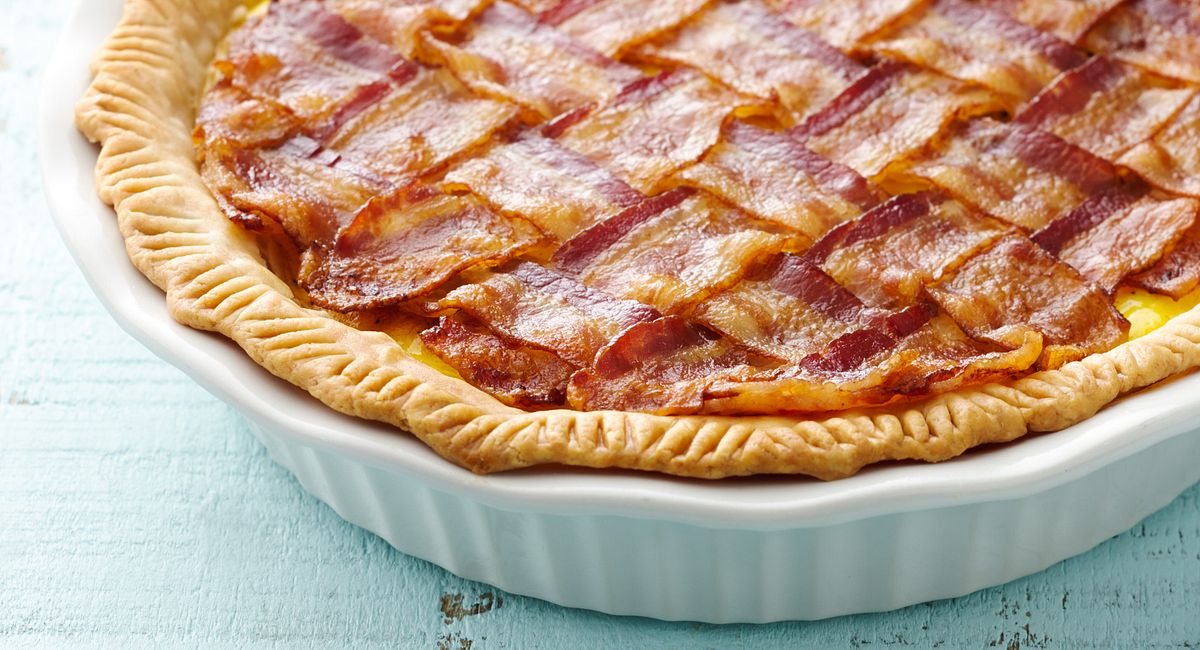 Bacon Lattice Breakfast Pie
Recipe Details
SKILL LEVEL: Intermediate
YIELD: 8 servings
PREP TIME: 25 minutes
TOTAL TIME: 1 hour 25 minutes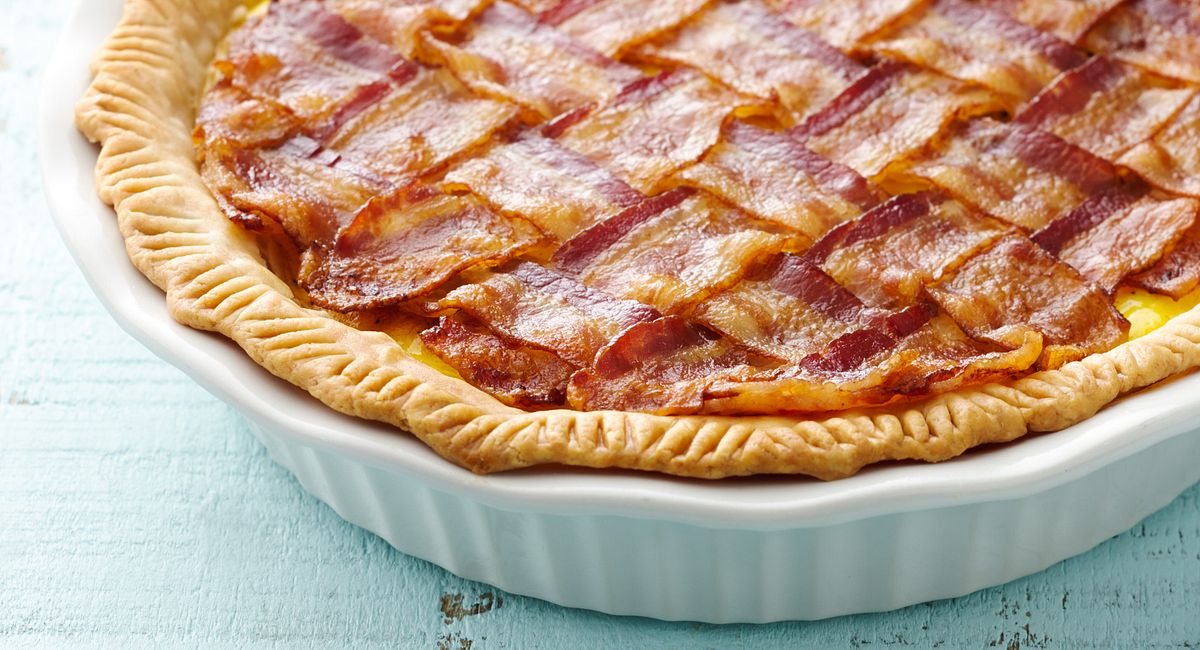 Ingredients
1 refrigerated pie crust
12 strips bacon
7 eggs
1/2 cup half-and-half
2 oz cream cheese, cut into small pieces
Instructions
Bacon Lattice Breakfast Pie
Press pie crust into a CORNINGWARE® FRENCH WHITE 9″ PIE PLATE. Use your thumb and index fingers to flute edge. Refrigerate.
Heat oven to 425°F. Line cookie sheet with parchment paper. Place bacon on cookie sheet and weave strips into a lattice pattern.
Bake 15 minutes or until cooked but not crisp. Cool; trim bacon lattice with kitchen shears to form a 9-inch round. Set aside.
In a large bowl, beat eggs, half-and-half, 1/2 teaspoon salt and 1/4 teaspoon pepper.
Pour egg mixture into crust. Scatter cream cheese pieces over egg mixture.
Place pie plate on cookie sheet. Bake until egg mixture begins to set, about 20 minutes.
Place bacon lattice over egg mixture. Bake 20 to 25 minutes longer or until bacon is crisp and a knife inserted in center comes out clean.
Recipe Reviews