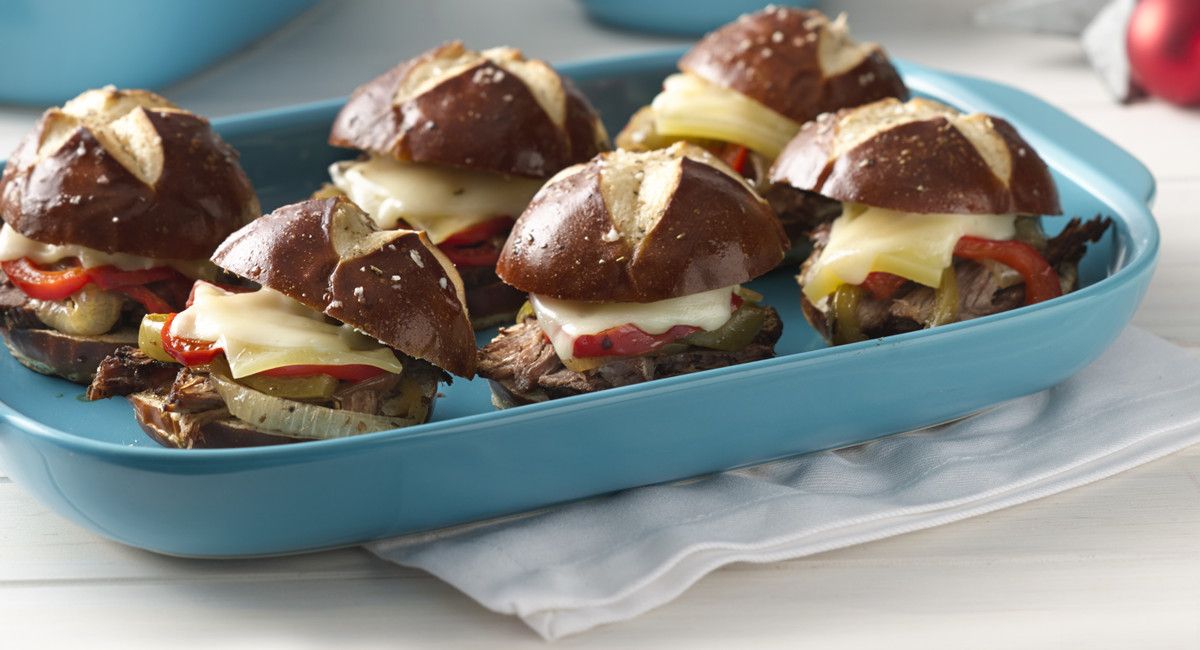 Balsamic Beef Sliders
Recipe Details
SKILL LEVEL: Easy
YIELD: 12 servings (2 sliders each)
PREP TIME: 15 minutes
TOTAL TIME: 30 minutes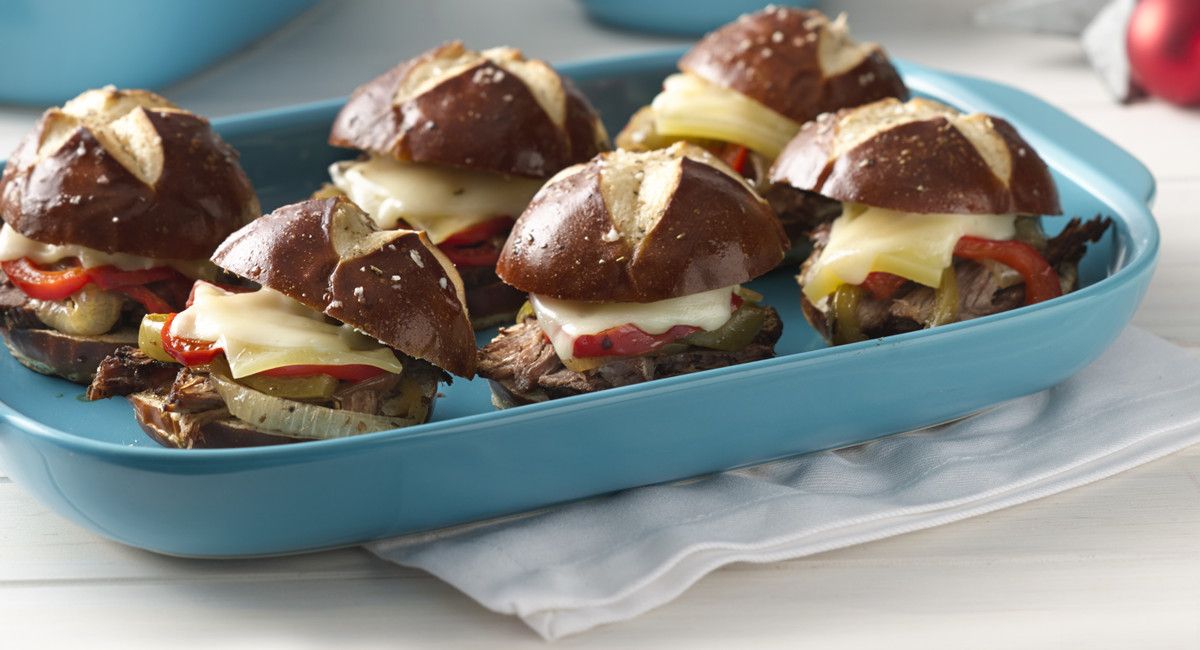 Ingredients
24 mini soft pretzel or other small sandwich buns, split
Balsamic Herbed Beef and Braised Vegetables Recipe
About 4 oz Gruyère cheese, sliced and cut into 1-1/2-inch squares
3 slices mozzarella cheese, cut into quarters
1 tablespoon butter, melted
1 tablespoon Dijon mustard
1 tablespoon balsamic vinegar
1/2 teaspoon Italian seasoning
Instructions
BALSAMIC BEEF SLIDERS
Heat oven to 350ᵒF. Spray a CORNINGWARE® 3 QUART OBLONG BAKER with cooking spray. Arrange bun bottoms in casserole, leaving a little space between each bun and sides of dish. Top with beef, some of the braised vegetables and cheeses.
In small bowl, mix butter, mustard, vinegar and Italian seasoning; brush half of the mixture over cut sides of bun tops. Place on sandwiches; brush remaining butter mixture over bun tops. Cover baking dish with foil. Bake 12 to 15 minutes or until cheese is melted and sandwiches are hot. Serve immediately.
Make-Ahead Directions: Assemble the sandwiches up to 2 hours before serving, but wait to brush the bun tops with butter mixture until just before baking.
Recipe Reviews