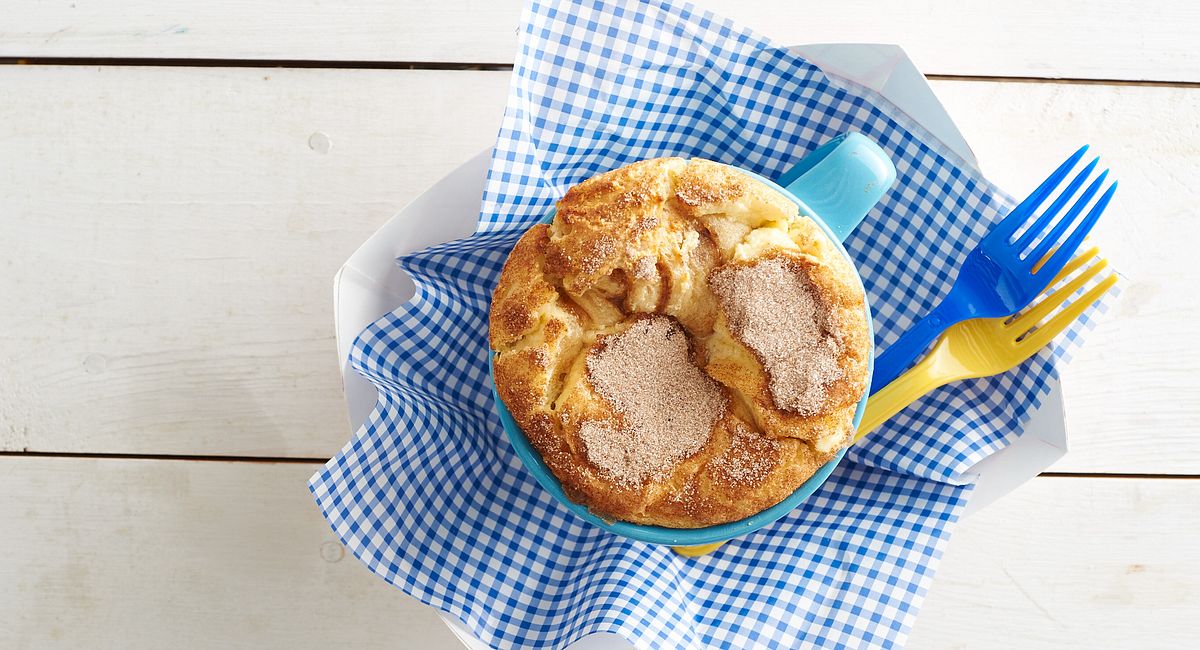 Cheesecake Churro In a Mug
Recipe Details
SKILL LEVEL: Easy
YIELD: 3 servings
PREP TIME: 10 minutes
TOTAL TIME: 45-50 minutes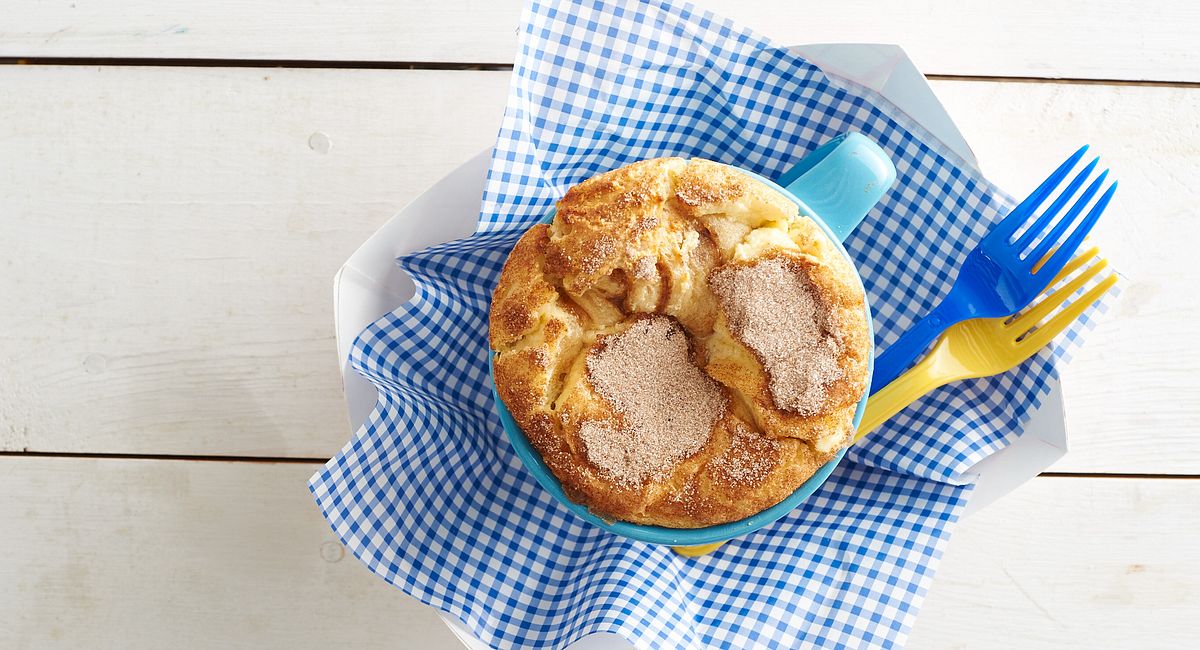 Ingredients
1 can (8 oz) refrigerated crescent dinner rolls
4 oz cream cheese, softened
1/2 cup nonfat Greek yogurt or sour cream
1 egg
6 tablespoons sugar
1 teaspoon vanilla
Pinch salt
1 to 3 teaspoons ground cinnamon
Instructions
CHEESECAKE CHURRO IN A MUG
Heat oven to 350°F. Spray CW BY CORNINGWARE™ 20 OUNCE STONEWARE MUG with cooking spray.
Unroll crescent dough on work surface. Separate 2 of the triangles; press triangles in bottom of mug. Press together seams and perforations of remaining dough; cut into 3 rectangles.
In medium bowl, beat cream cheese, yogurt, egg, 3 tablespoons of the sugar, the vanilla and salt with electric mixer on medium speed until smooth. Spread some of the cream cheese mixture evenly over rectangles.
In small bowl, mix cinnamon and remaining 3 tablespoons sugar. Sprinkle half of the cinnamon-sugar over filling on each rectangle. Starting at short side, roll up each rectangle tightly; stand rolls inside mug. Pour remaining cream cheese mixture over rolls. Sprinkle with remaining cinnamon-sugar.
Bake 35 to 40 minutes or until golden brown. Cool slightly before serving.
Recipe Reviews