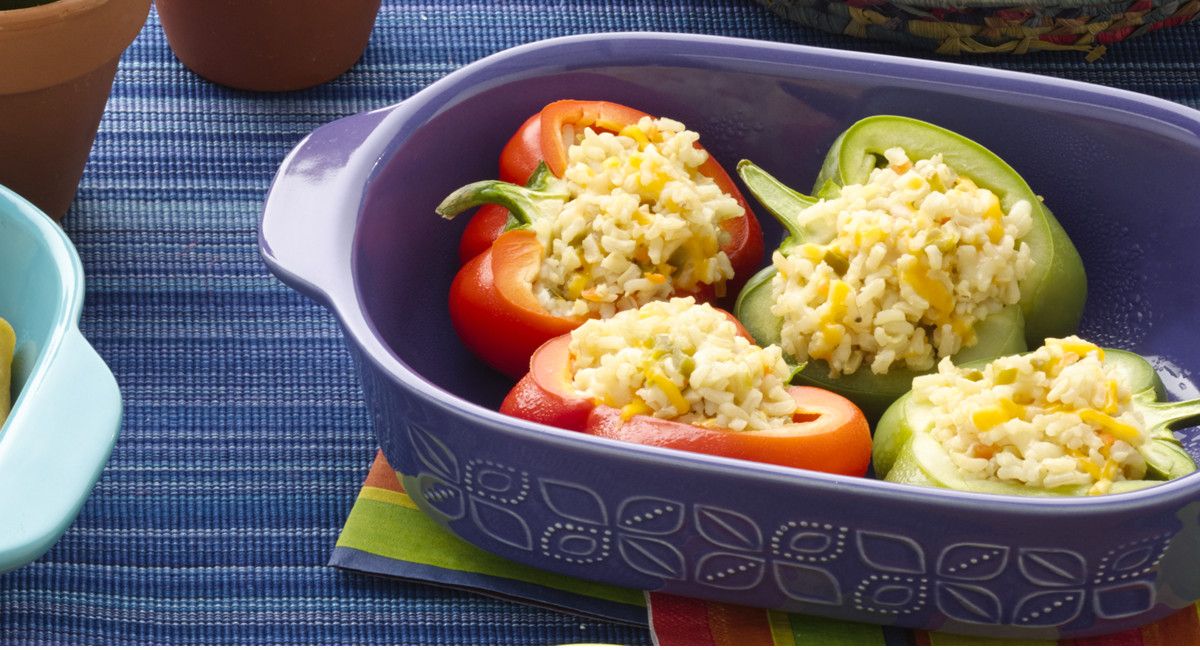 Cheesy Rice-Stuffed Peppers
Recipe Details
SKILL LEVEL: Easy
YIELD: 4 servings
PREP TIME: 10 minutes
TOTAL TIME: 30 minutes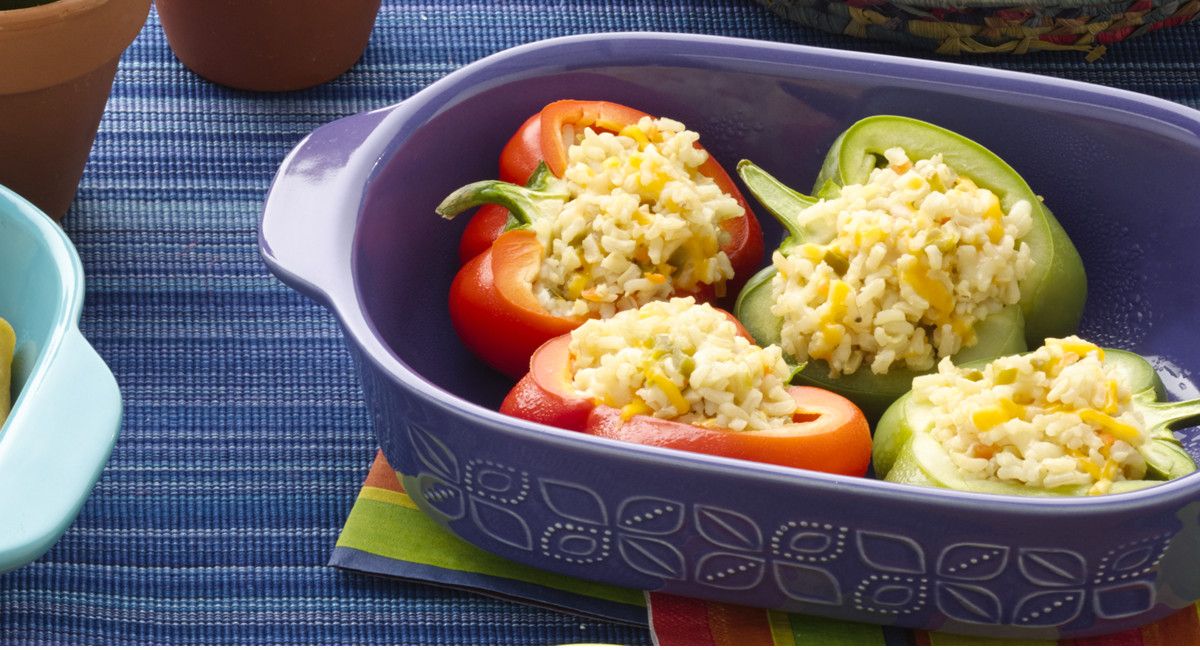 Ingredients
1/2 cup uncooked instant brown rice (from 14-oz box)
1 cup chicken broth
2 large green or red bell peppers, cut lengthwise in half, seeds removed
1/2 cup shredded Colby-Jack cheese (2 oz)
2 tablespoons liquid and 1 tablespoon chopped vegetables (jalapeños, carrot and onion) from 7-oz can of green pickled jalapeño peppers
Instructions
CHEESY RICE-STUFFED PEPPERS
Heat oven to 350°F. Spray CW BY CORNINGWARE® 1.5 QT. BAKER with cooking spray. In 1-quart saucepan, heat rice and broth to boiling; reduce heat. Cover and simmer until rice is tender, about 10 minutes.
Meanwhile, place bell pepper halves on microwavable plate; cover with microwavable plastic wrap, folding back at edge to vent steam. Microwave on High 2 minutes. Uncover and carefully place pepper halves, cut side up, in baker.
Stir cheese, liquid and vegetables into hot rice; spoon rice mixture evenly into pepper halves. Cover with foil. Bake 15 to 20 minutes or until peppers are crisp-tender.
Recipe Reviews