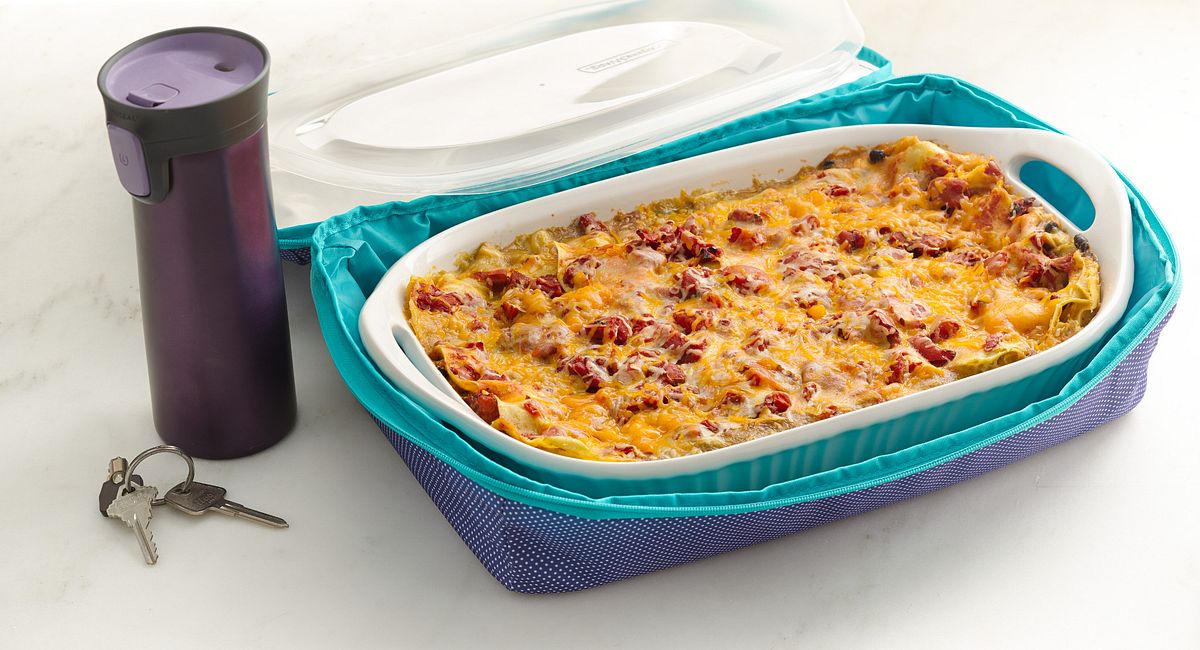 Chicken-Black Bean Enchilada Lasagna
Recipe Details
YIELD: 12 servings
PREP TIME: 25 Minutes
TOTAL TIME: 1 Hour 35 Minutes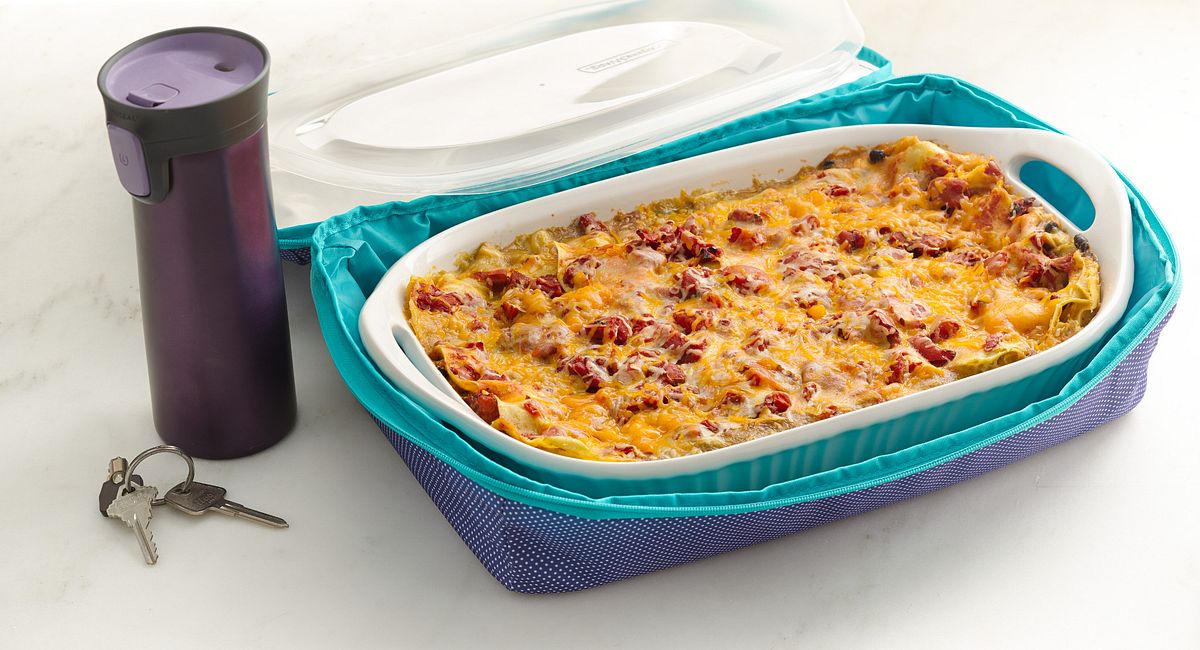 Ingredients
1 medium onion, chopped (1/2 cup)
3 cloves garlic, finely chopped
3 cups cut-up cooked chicken
1 can (15 oz) black beans, drained
2 cans (10 oz each) green enchilada sauce
2 teaspoons ground cumin
1 teaspoon salt
1 egg, beaten
1-1/2 cups part-skim ricotta cheese
1 can (4 oz) chopped green chiles
12 no-boil lasagna noodles
4 cups shredded Mexican cheese blend (16 oz)
1 can (14.5 oz) diced tomatoes, drained
Instructions
CHICKEN-BLACK BEAN ENCHILADA LASAGNA
Heat oven to 350°F. Spray 13×9-inch (3-quart) baking dish with cooking spray.
Spray 12-inch skillet with cooking spray. Add onion and garlic; cook over medium-high heat 5 to 7 minutes, stirring occasionally, until onion is tender. Stir in chicken, beans, 1 can of enchilada sauce, cumin and salt; set aside. In small bowl, mix egg, ricotta cheese and chiles; set aside.
Spread 1/3 cup of the remaining can of enchilada sauce in bottom of baking dish. Top with 4 noodles, half of the chicken mixture, half of the cottage cheese mixture and 1 cup of the cheese blend. Repeat layers. Top with remaining 4 noodles. Pour remaining enchilada sauce over noodles. Spoon tomatoes over sauce.
Cover; bake 45 minutes. Uncover; sprinkle with remaining 2 cups cheese blend. Bake 10 to 15 minutes longer or until edges are bubbly. Let stand 10 minutes before cutting.
Recipe Reviews