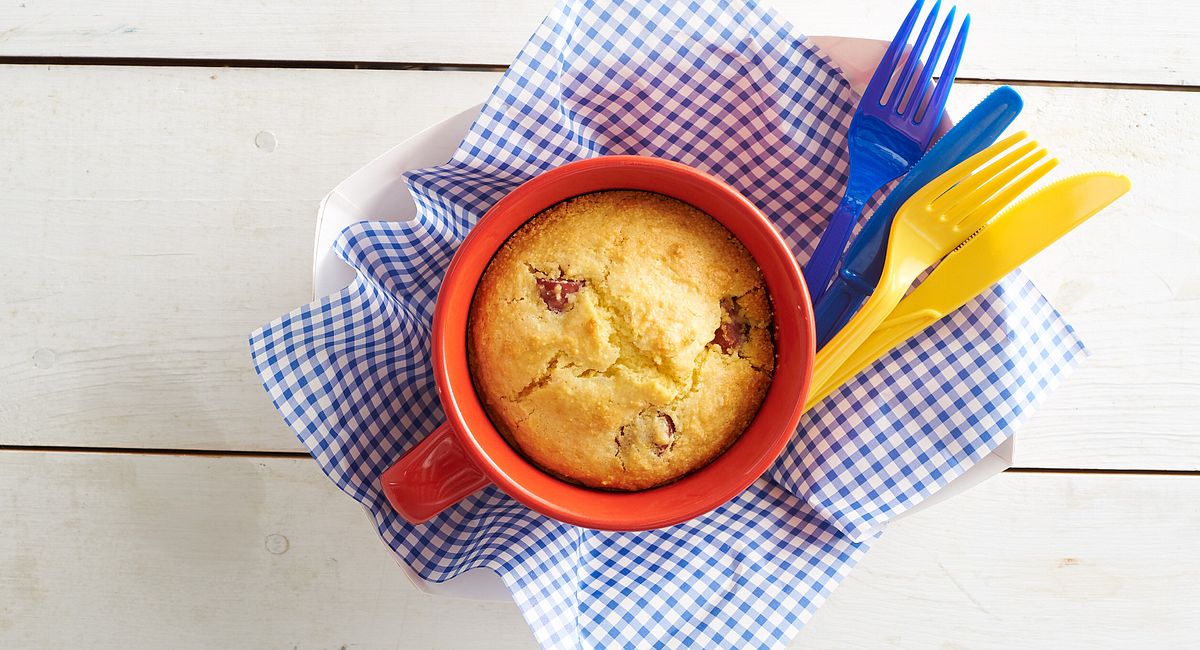 Corn Dog Off a Stick
Recipe Details
SKILL LEVEL: Easy
YIELD: 2-3 servings
PREP TIME: 10 minutes
TOTAL TIME: 1 hour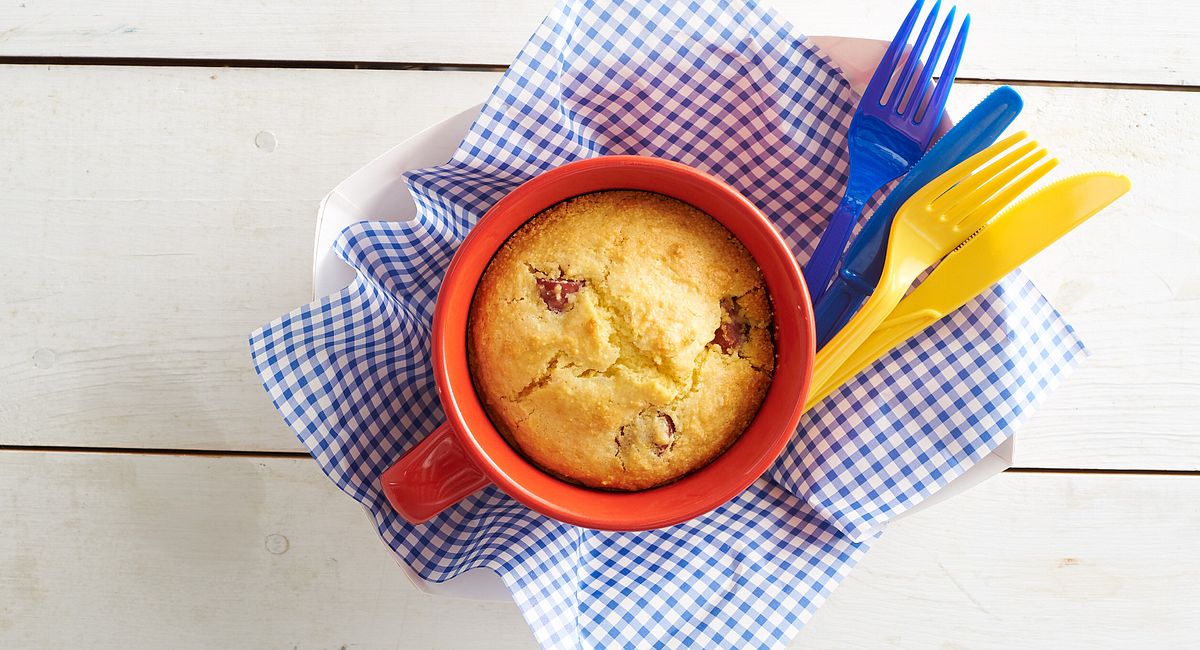 Ingredients
1 box (7 oz) cornbread and muffin mix
Milk and egg called for on cornbread mix box
3 hot dogs, chopped
Instructions
CORN DOG OFF A STICK
Heat oven to 350°F. Place CW BY CORNINGWARE™ 20 OUNCE STONEWARE MUG in oven 7 to 8 minutes or until hot.
Meanwhile, make cornbread mix as directed on box, using milk and egg. Stir in hot dog pieces. Remove hot mug from oven; spray with cooking spray. Pour cornbread mixture into hot mug.
Bake 45 to 50 minutes or until center of cornbread springs back when touched lightly. Cool slightly before serving.
Recipe Reviews