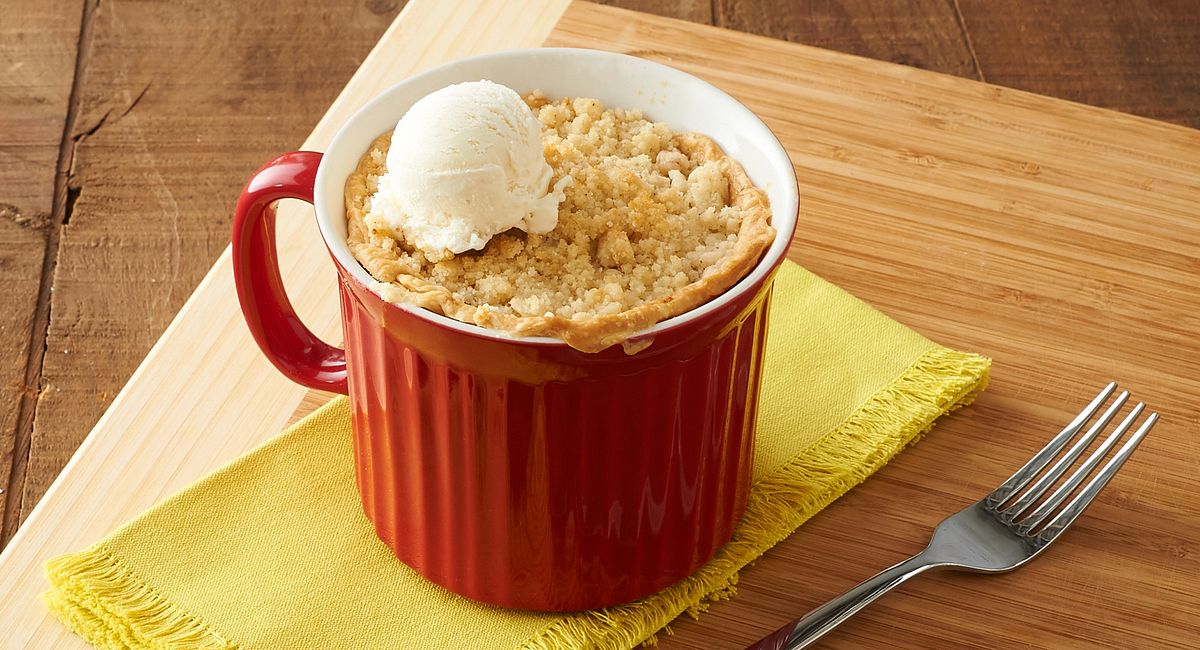 Crumbly French Apple Pie
Recipe Details
SKILL LEVEL: Easy
YIELD: 2 servings
PREP TIME: 10 minutes
TOTAL TIME: 40 minutes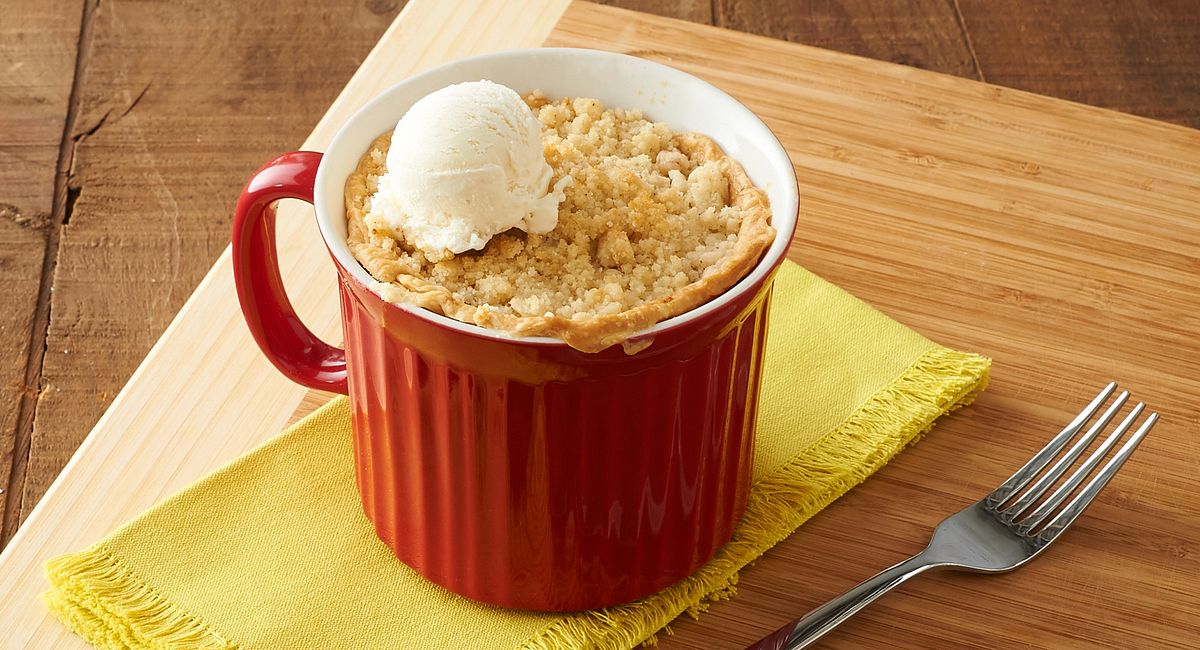 Ingredients
Crust and Filling
1 refrigerated pie crust
1 apple, peeled, sliced
1/4 cup sugar
1/8 teaspoon ground cinnamon
Topping
1/2 cup all-purpose flour
1/4 cup sugar
1/4 cup shortening
1/8 teaspoon salt
1/8 teaspoon ground cinnamon
Instructions
CRUMBLY FRENCH APPLE PIE
Heat oven to 450°F. Spray CORNINGWARE® POP-IN® 20 OUNCE MUG with cooking spray.
Cut pie crust in half; return half to refrigerator to make another mug pie or for another use. Press remaining pie crust half into mug to form an even crust on bottom and side of mug; gently press crust into place.
In small bowl, toss apple with sugar and cinnamon. Pour mixture into mug.
In another small bowl, mix topping ingredients with fork until crumbly. Sprinkle over filling.
Bake 10 minutes. Reduce oven temperature to 350°F. Bake 18 to 20 minutes longer or until golden brown. Let cool slightly, and serve warm with ice cream.
NOTE: Mug and handle will be very hot; do not handle with bare hands.
Recipe Reviews