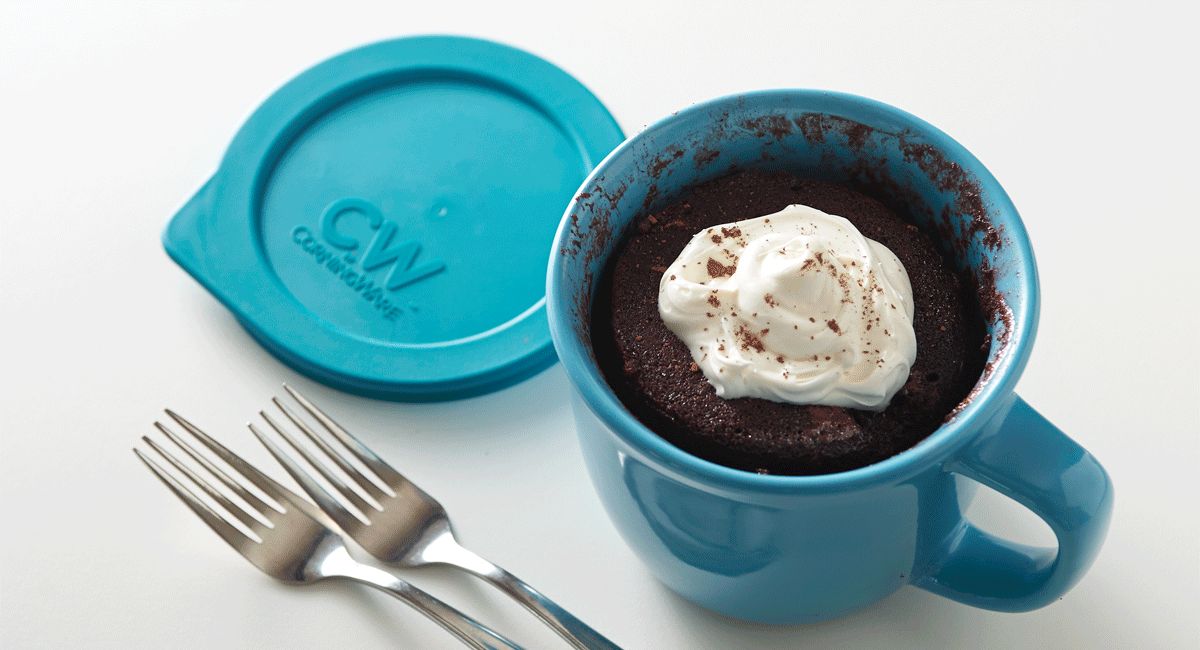 Gluten-free Red Velvet-Honey Mug Cake
Recipe Details
SKILL LEVEL: Easy
YIELD: 2 servings
PREP TIME: 10 minutes
TOTAL TIME: 10 minutes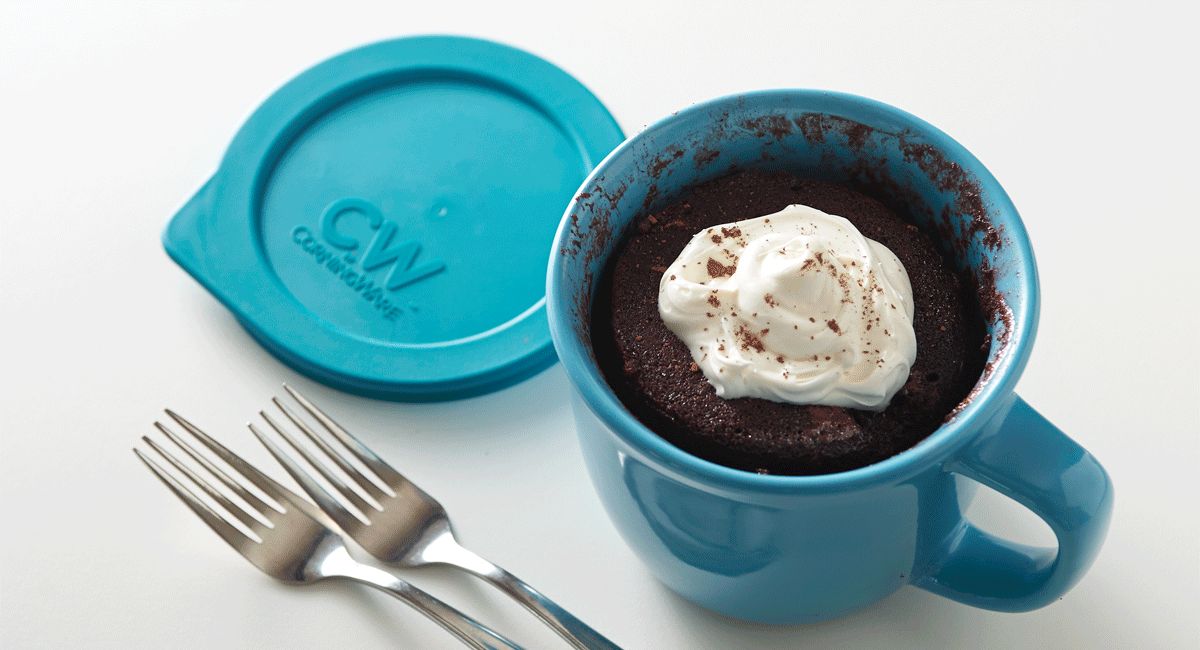 Ingredients
1 egg
3 tablespoons coconut oil or vegetable oil
1 teaspoon liquid red food color
3 tablespoons milk or buttermilk*
2 teaspoons pure vanilla extract
1/4 cup honey
2 tablespoons pure unsweetened baking cocoa
1/4 cup gluten-free all-purpose baking flour
1/4 teaspoon baking soda
Pinch xanthan gum
Pinch kosher salt
Instructions
GLUTEN-FREE RED VELVET-HONEY MUG CAKE
In a CORNINGWARE® POP-INS® 20 OUNCE MUG, mix egg, oil, food color, milk, vanilla and honey with whisk. Add remaining ingredients; stir vigorously until smooth. Microwave uncovered on High 2 to 3 minutes (length may vary due to differences in microwave settings) until risen and firm to the touch. NOTE: Be careful when removing the mug from the microwave, as it may be quite hot.
*If using milk, add 1/4 teaspoon white or cider vinegar with the remaining ingredients. Not needed if using buttermilk.
TOPPING IDEAS: Cream cheese frosting is the traditional favorite with red velvet cake, but you can also try whipped cream and coconut, mini marshmallows (throw a handful on top before microwaving and they'll melt into a gooey marshmallow fluff), or candied pecans or almonds. For a decadent and romantic touch, try maraschino cherries and chocolate drizzle. If you're looking for a healthier topping, go with fresh berries or other fruit.
TIP: Not worried about gluten? Make the cake with regular all-purpose flour and omit the xanthan gum. And if you prefer self-rising flour, you can omit the baking soda, too.
Recipe Reviews