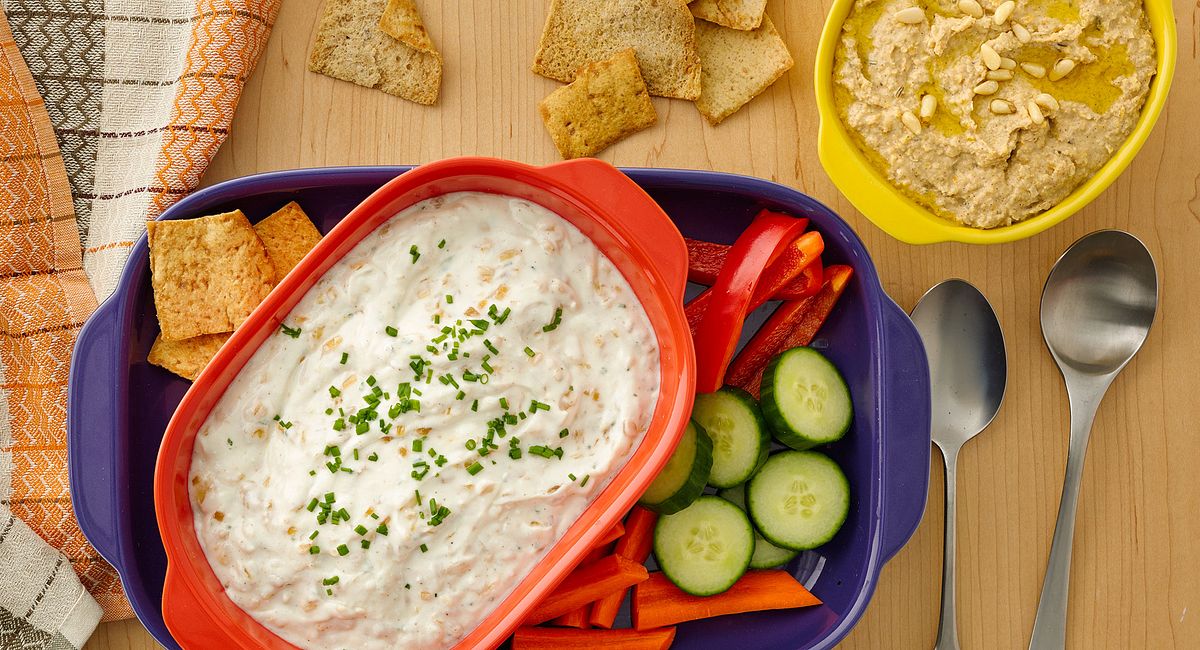 Greek Yogurt Caramelized Onion Dip
Recipe Details
YIELD: 4 cups
PREP TIME: 30 minutes
TOTAL TIME: 45 minutes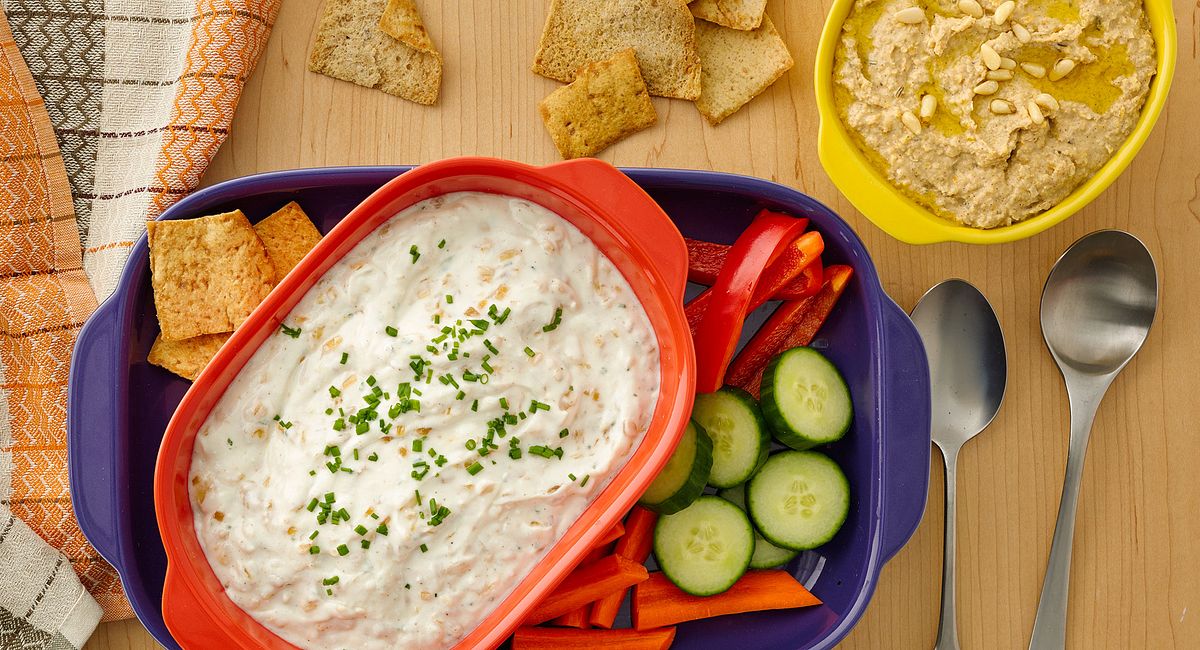 Ingredients
¼ cup vegetable oil
4 medium yellow onions, finely chopped
2 shallots, finely chopped
½ teaspoon salt
¼ teaspoon white pepper
2 cloves garlic, finely chopped
1 tablespoon Worcestershire sauce
3 cups plain Greek yogurt
Celery salt and black pepper to taste
1½ teaspoons chopped fresh chives
Instructions
GREEK YOGURT CARAMELIZED ONION DIP
In large sauté pan, heat oil over medium heat; add onions, shallots and salt. Cook, stirring frequently, until onions caramelize into a deep brown color. (This may take up to 15 minutes.) Add white pepper and garlic; cook and stir for 30 seconds. Remove from the heat; stir in Worcestershire sauce. Transfer to a bowl; cool.
Put everything into CW BYCORNINGWARE 1.5 QT. BAKER. Add yogurt, celery salt and black pepper to onion mixture; mix well. Garnish with chives.
This dip tastes even better when made a day in advance, and kept well covered in the refrigerator, ready to serve in two CORNINGWARE® FRENCH WHITE™ 16oz. ROUND BAKING DISHES WITH CLEAR PLASTIC LIDS.
Recipe Reviews