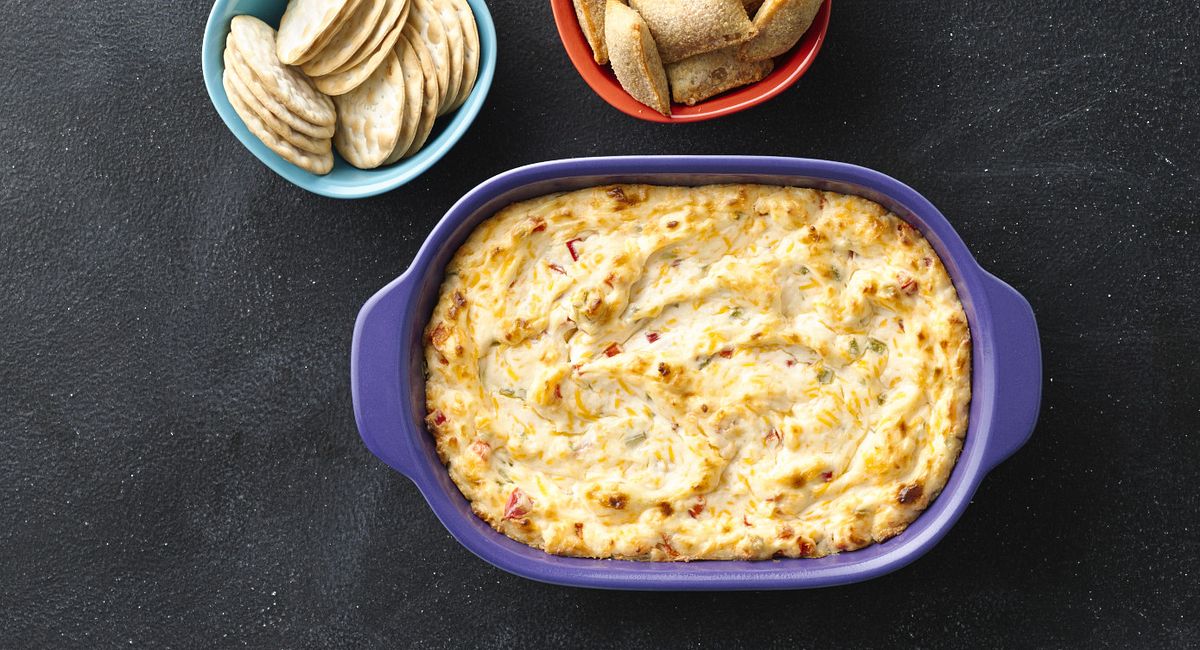 Jalapeño Popper Dip
Recipe Details
SKILL LEVEL: Easy
YIELD: about 40 servings (2 tablespoons each)
PREP TIME: 15 minutes
TOTAL TIME: 40 minutes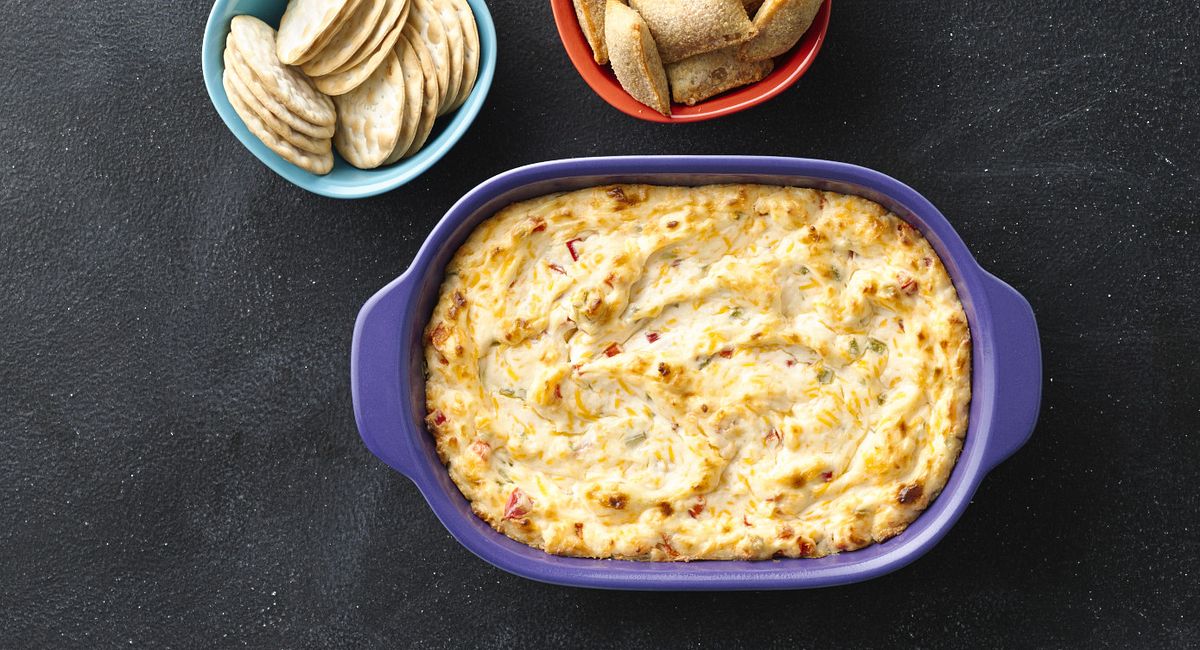 Ingredients
1-1/2 cups finely shredded Cheddar cheese (12 oz)
1-1/2 cups sour cream
1/2 cup chopped red bell pepper
1/3 cup chopped fresh jalapeños*
2 packages (8 oz each) cream cheese, softened
Pizza snacks or crackers
Instructions
JALAPEÑO POPPER DIP
Heat oven to 375°F. Spray CW BY CORNINGWARE™ 1.5-Qt. baker with cooking spray.
In medium bowl, mix all ingredients except pizza snacks; spoon into baker. Bake uncovered 20 to 25 minutes or until hot and bubbly. Meanwhile, bake pizza snacks as directed on package. Serve hot with hot dip.
*For less heat, seed the jalapeños before chopping. Wear rubber or plastic gloves when handling hot peppers.
Recipe Reviews