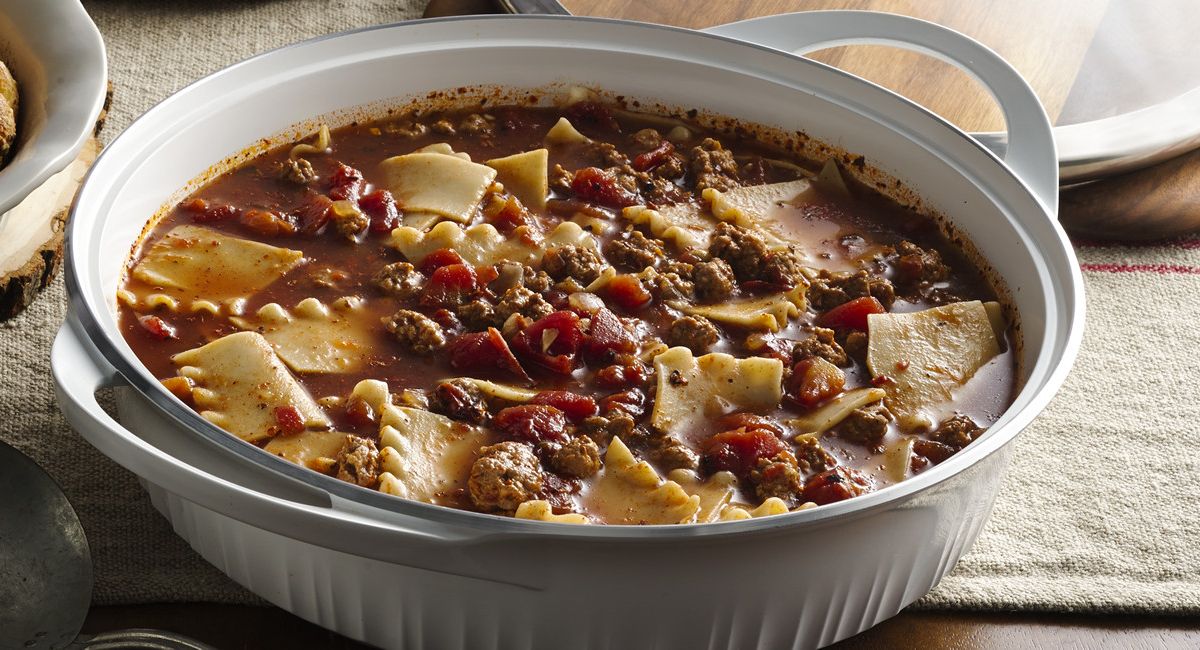 Lasagna Soup
Recipe Details
SKILL LEVEL: Easy
YIELD: 4 servings
PREP TIME: 20 minutes
TOTAL TIME: 30 minutes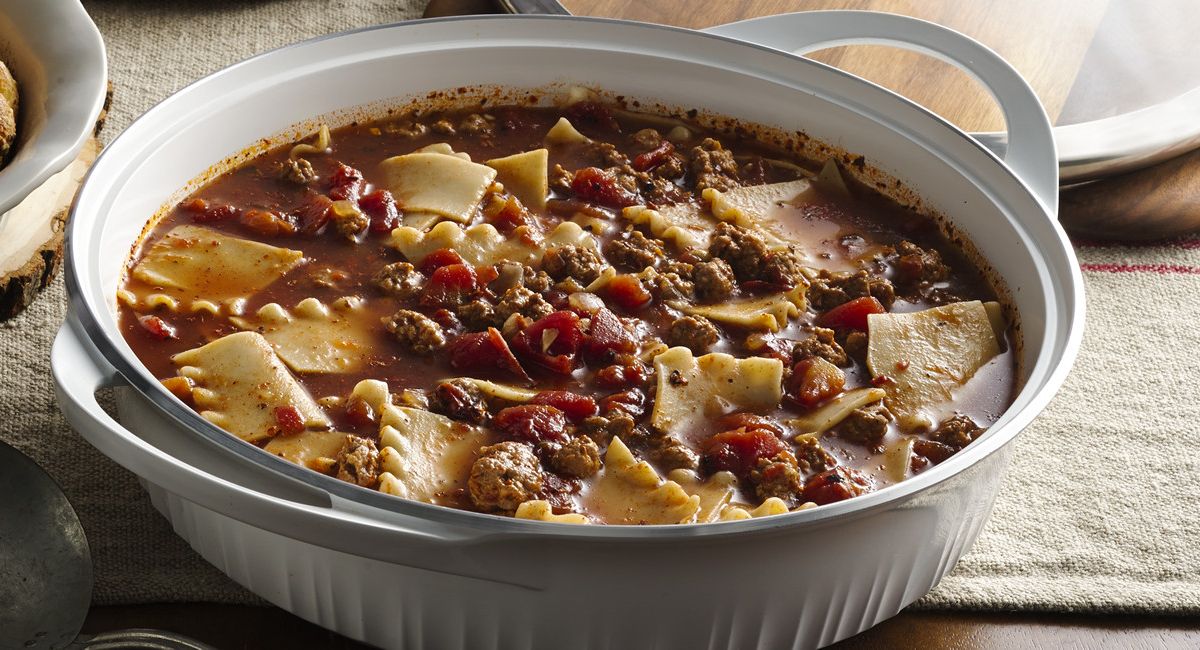 Ingredients
2 teaspoons olive oil
1-1/2 lb bulk Italian sausage
1 sweet onion, chopped
4 cloves garlic, finely chopped
1 tablespoon Italian seasoning
1 teaspoon chili powder
2 tablespoons tomato paste
1 can (28 oz) fire-roasted diced tomatoes, undrained
6 cups chicken broth
8 uncooked lasagna noodles, broken into bite-size pieces
1/2 cup finely chopped fresh basil
1 cup ricotta cheese
1 cup shredded Italian cheese blend (8 oz)
Salt and pepper to taste
Instructions
LASAGNA SOUP
In a CORNINGWARE® FRENCH WHITE® CAST ALUMINUM™ 3.5 QUART WHITE ROUND DUTCH OVEN heat oil over medium heat. Add sausage, onion and garlic; cook 5 to 7 minutes, stirring occasionally, until sausage is no longer pink. Add Italian seasoning, chili powder and tomato paste. Cook 3 to 4 minutes or until tomato paste is rusty brown in color.
Add tomatoes and broth. Heat to boiling; add noodles. Cook about 10 minutes or until noodles are tender.
In small bowl, mix ricotta with salt and pepper. To serve, spoon a dollop of ricotta into each soup bowl; sprinkle with Italian cheese. Pour hot soup on top. Garnish with basil.
Recipe Reviews