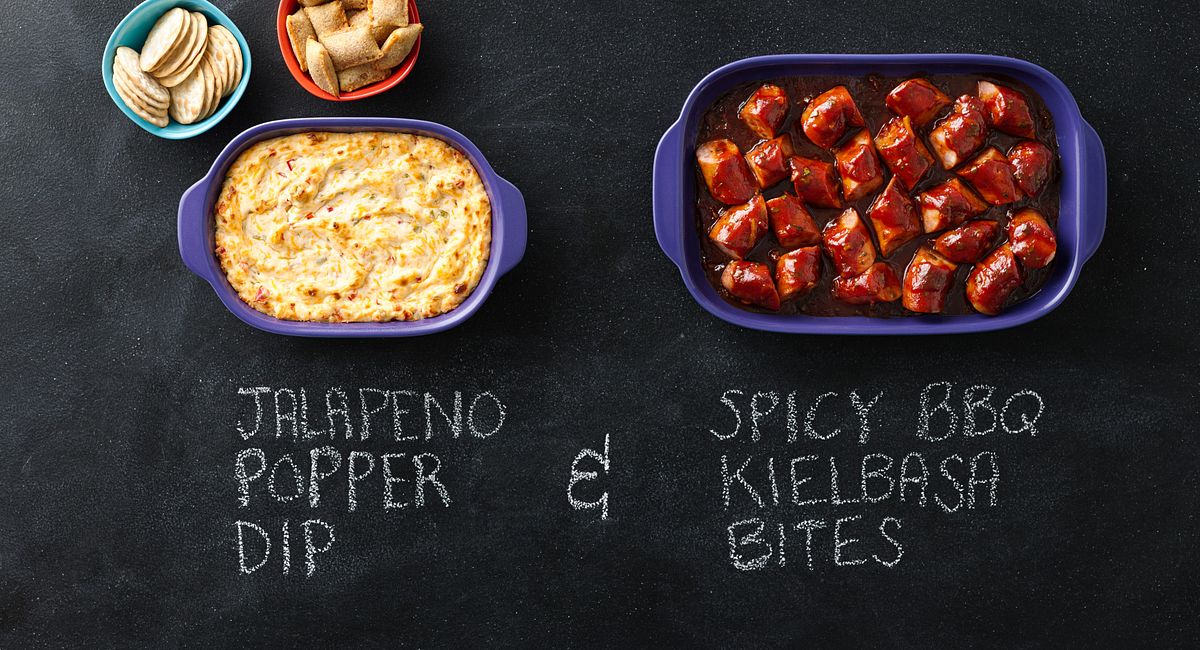 Recipe Madness: Spicy Snacks That Dominate
Get in on the action! We've been anxiously awaiting the tip-off of the 2015 Recipe Madness Championship and the moment has finally arrived. Our fantastic party recipes, the Easy Eight, are ready to compete, so keep your eyes on the CorningWare® Heat! Place your bets now, because their fired-up recipes are raising the appetizer ante.
There's no such thing as a rebuilding year for CORNINGWARE BAKEWARE. A proven classic in the kitchen, this team is known for its reliability. But with rookies like the CW by CorningWare™ collection hitting the court, you can expect to see some innovative plays, too. Here's your talent recap:
Multitalented: With strong utility player action, from baking to serving to storing.
Dependable: This bakeware performs time after time, then cleans up like a champ.
Stylish: In shape and on-trend, their eye-catching good looks will brighten up any table.
The CorningWare Heat is on fire this season with recipes that are so hot, they're sure to bring prime-time action to any party.
JALAPEÑO POPPER DIP: Slam, bam and jam! This red-hot dip is a bit of a show-off as it plays to the fans, seamlessly blending cheesy goodness with a spicy kick. Your crowd's gonna go wild, so make extra. GET THE RECIPE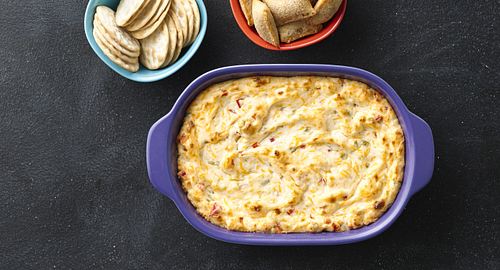 SPICY BBQ KIELBASA BITES: Smooth moves with a saucy attitude, there's some real superstar talent working together in this recipe. Warn guests to guard their plates, 'cause picks are inevitable. GET THE RECIPE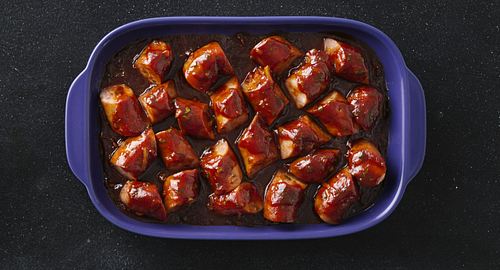 EXPERT TIPS
Whether you're filling out a bracket for the Big Dance, or just trying to wrap your head around our Recipe Madness Championship, you'll want to know the basics of bracketology. (But keep in mind that our recipe bracket isn't seeded, so all of our teams start on an even playing field.)
Don't pick against a team that is seeded #1 or #2 in the first round. No #1 seed has never lost in the first round, and while a #2 seed might occasionally get upset, the odds are against it.
Don't take a low seeded team all the way to the championship. Everyone loves a good Cinderella story, but they aren't very common. That's why we love them so much!
Above all, go with your gut. Don't change your predictions because of what you see on other peoples' brackets. Be confident in your teams! It's just for fun, anyway, right?
YOUR TURN: VOTE HERE if you want one of these spicy snacks to advance to the 2015 Recipe Madness Championship. GAME ON!