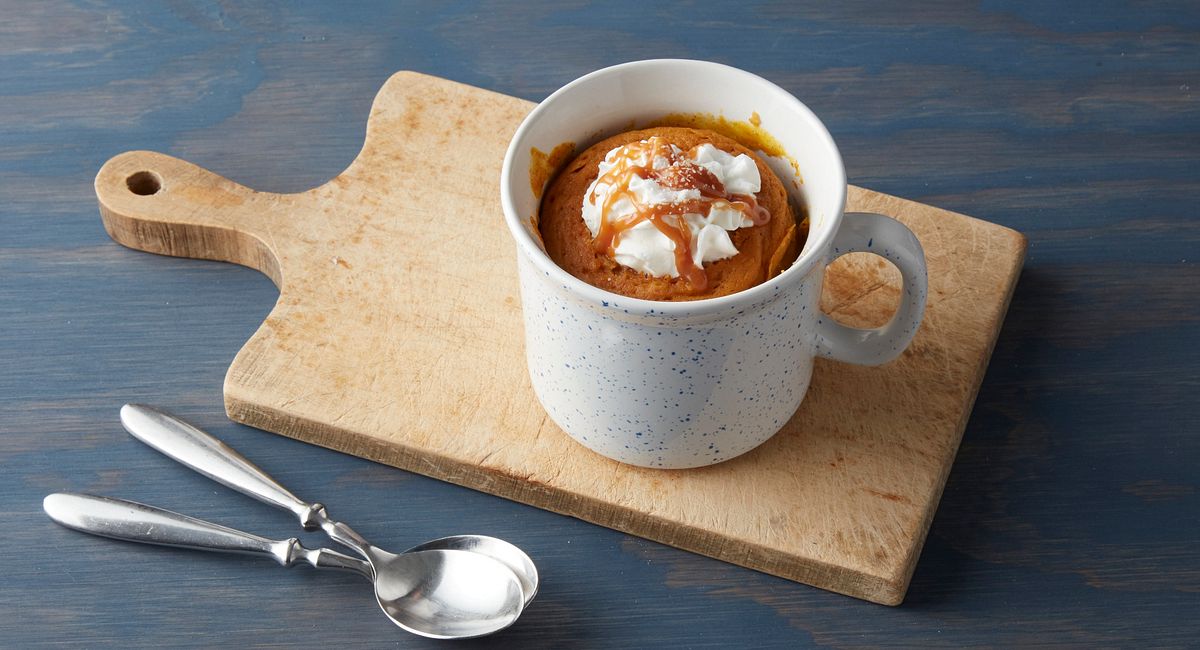 Microwave Salted Caramel Pumpkin Cake
Recipe Details
YIELD: 1 mug cake, serves 1-2
PREP TIME: 8-10 minutes
TOTAL TIME: 10-12 minutes
SKILL LEVEL: Easy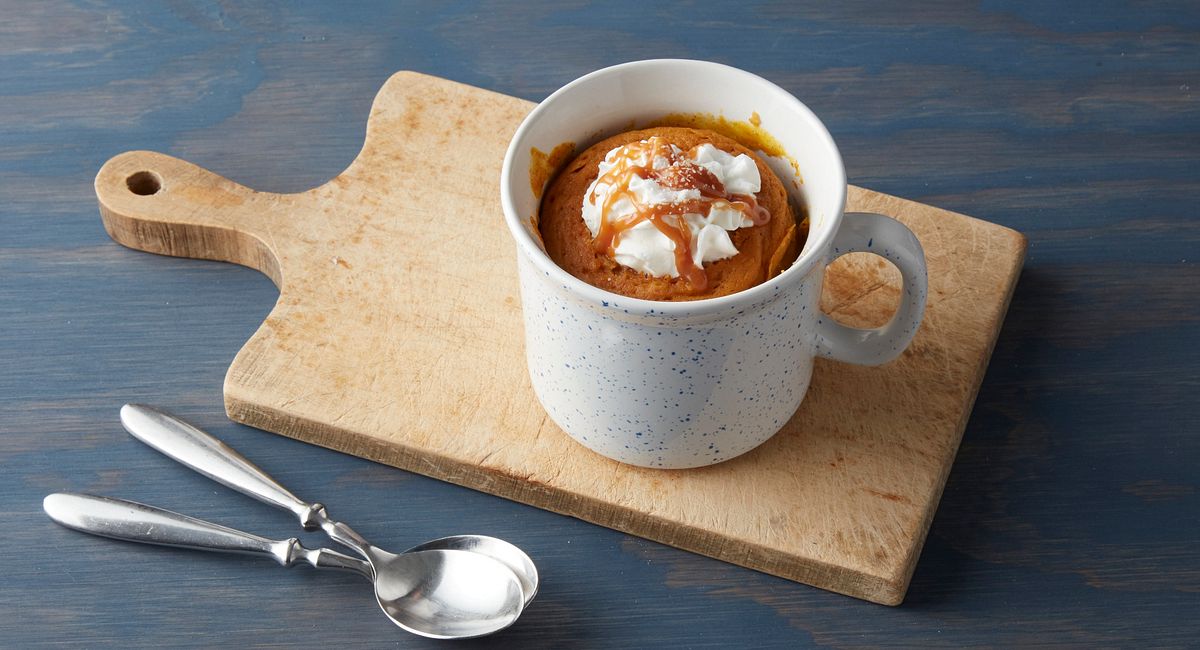 Ingredients
1 tablespoon butter
1/2 cup canned pumpkin
1/4 cup milk or cream
1/4 cup sugar
1/2 teaspoon pumpkin pie spice
Pinch coarse or fine sea salt
2 eggs
1/2 teaspoon vanilla
1/3 cup all-purpose flour
1/8 teaspoon baking powder
1/4 cup whipped cream
2 tablespoons caramel topping
1/2 teaspoon sea salt crystals
Instructions
MICROWAVE SALTED CARAMEL PUMPKIN CAKE
Place butter in a CORNINGWARE® 20-OZ MEAL MUG®, featured here in Speckled Marine Blue. Microwave uncovered on High until melted, about 30 seconds.
In the mug, add and stir in pumpkin, milk, sugar, pumpkin pie spice, pinch of salt, eggs and vanilla with small whisk or fork until well blended. Stir in flour and baking powder just until incorporated.
Microwave uncovered on Medium (50% power) 5 minutes. Insert a toothpick in the center; if it comes out clean, remove from microwave. If not fully set, microwave 1 minute longer on Medium. Top with whipped cream, caramel topping and sea salt crystals. Serve warm.
Recipe Reviews