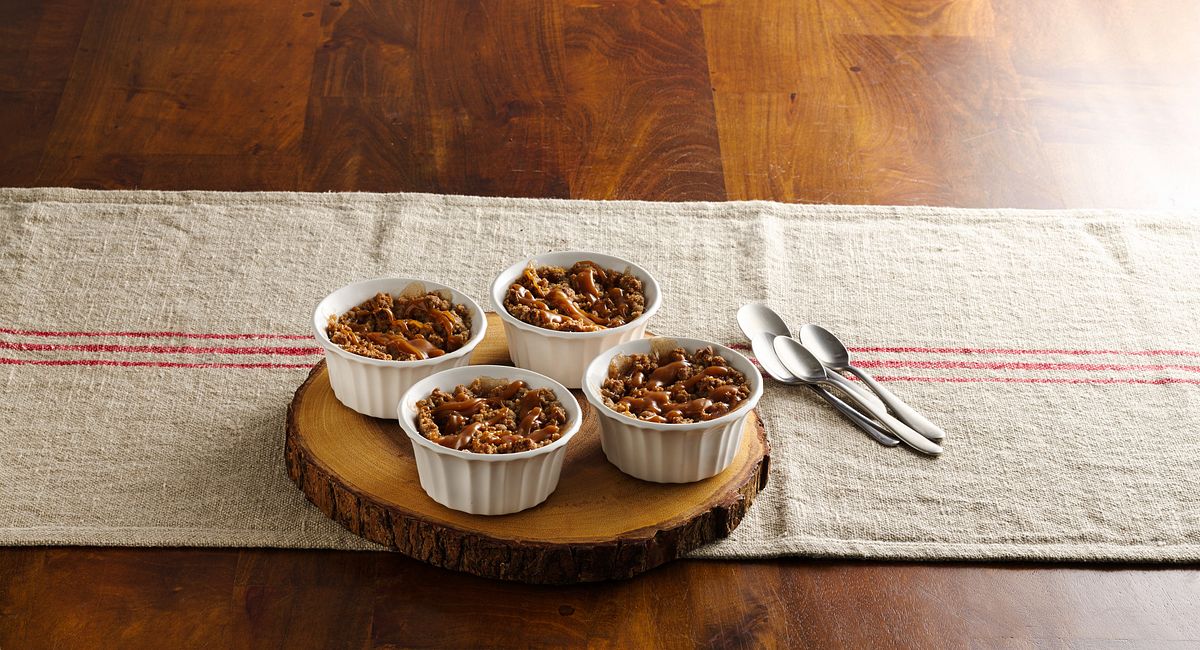 Mini Apple Dump Cakes
Recipe Details
SKILL LEVEL: Easy
YIELD: 4 servings
PREP TIME: 5 minutes
TOTAL TIME: 30 minutes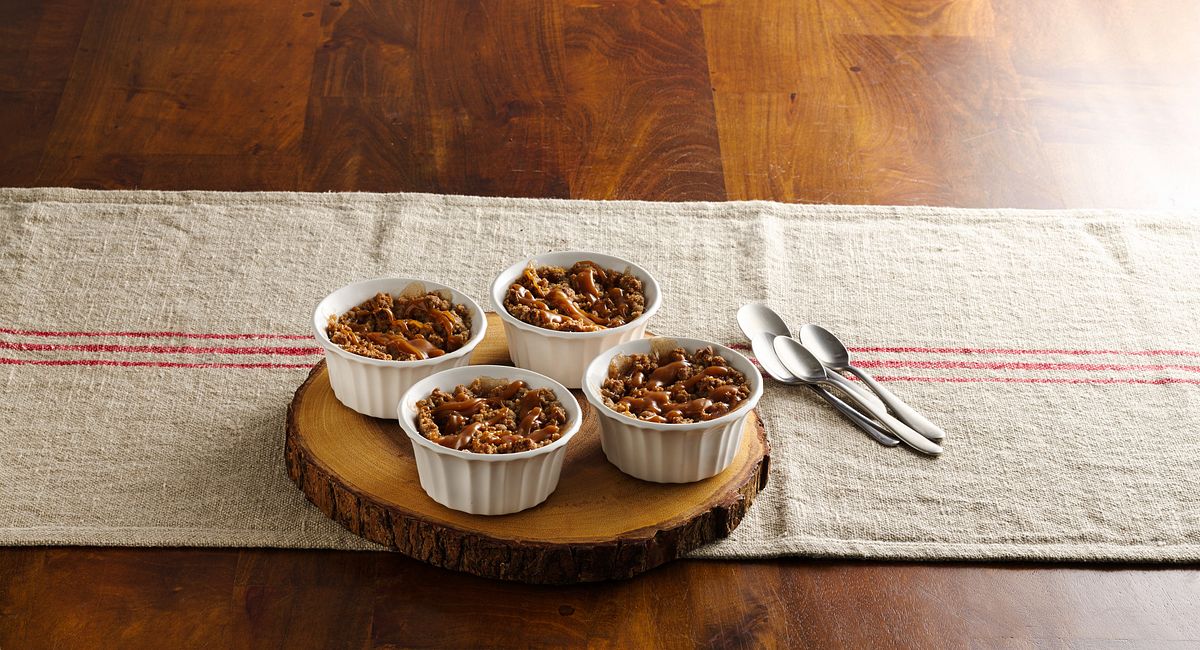 Ingredients
1 can (21 oz) apple pie filling
1/2 cup all-purpose flour
1/4 cup sugar
1/2 teaspoon ground cinnamon
1 teaspoon vanilla
3-1/2 tablespoons cold butter
2 tablespoons caramel topping
Vanilla ice cream, if desired
Instructions
MINI APPLE PIE DUMP CAKES
Heat oven to 400°F. Spray bottoms and sides of 4 CORNINGWARE® 7 OUNCE RAMEKINS with nonstick cooking spray.
Spoon pie filling evenly into ramekins. In small bowl, mix flour, sugar, cinnamon, vanilla and butter with fork until crumbly. Sprinkle over filling. Place ramekins on baking sheet.
Bake 22 to 25 minutes or until streusel is golden brown. Cool slightly. Drizzle with caramel topping; serve with ice cream.
Recipe Reviews