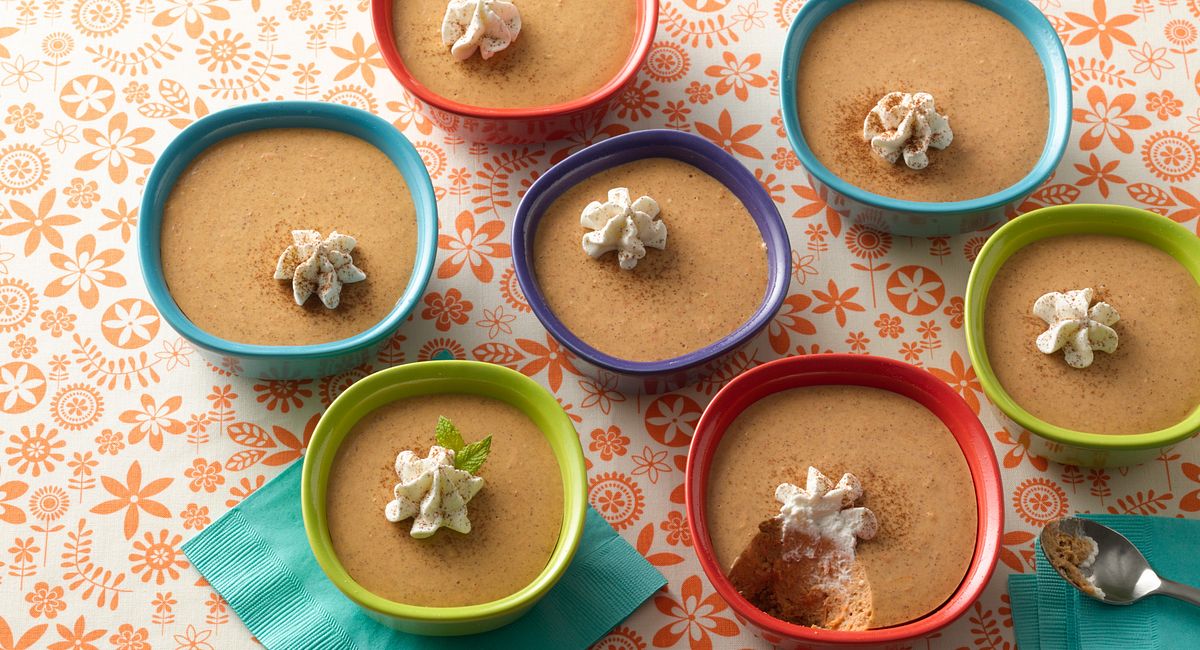 Mini No-Bake Carrot Cake Cheesecakes
Recipe Details
SKILL LEVEL: Easy
YIELD: 6 servings
PREP TIME: 25 minutes
TOTAL TIME: 4 hours 30 minutes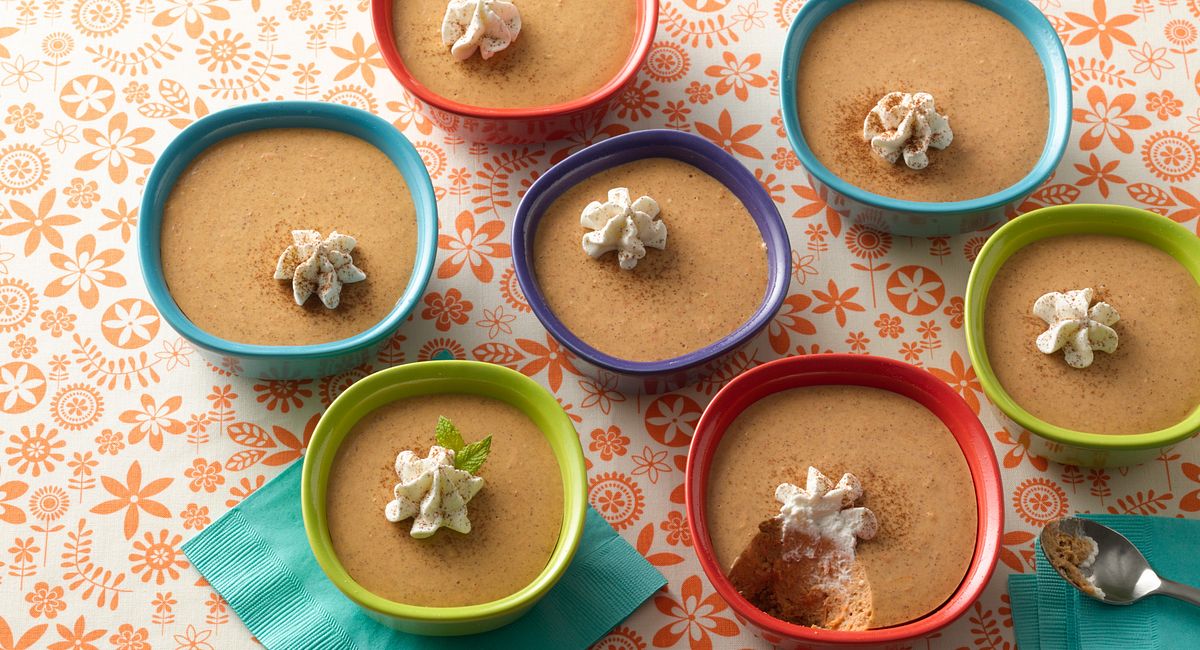 Ingredients
3/4 cup graham cracker crumbs
1-1/2 teaspoons sugar
3 tablespoons butter, melted
12 oz cream cheese, softened
1/2 cup packed light brown sugar
2 teaspoons pumpkin pie spice
1 teaspoon vanilla
1 jar (4 oz) carrot baby food
2 tablespoons finely grated carrots
1 envelope unflavored gelatin
3 tablespoons boiling water
Whipped Cream Topping:
4 oz cream cheese, softened
1/4 cup granulated sugar
1/2 teaspoon vanilla
3/4 cup whipping cream
1/2 teaspoon ground cinnamon
Fresh mint sprigs, if desired
Instructions
MINI NO-BAKE CARROT CAKE CHEESECAKES
Quick and easy, these mini cheesecakes make clever use of a jar of carrot baby food to create that carrot cake-like flavor…no baking needed! A deliciously simple dessert that can be made up to 24 hours in advance. Just cover with plastic wrap and store in the fridge until you're ready to serve!
Spray 6 CW BY CORNINGWARE™ RAMEKINS with baking spray with flour. In food processor, pulse graham crackers into fine crumbs. Add 1-1/2 teaspoons sugar and melted butter; pulse until combined. Spoon 2 tablespoons crumb mixture into each ramekin, pressing into the bottom to form a crust.
In large bowl, beat 12 oz cream cheese with electric mixer until smooth. Add brown sugar, pumpkin pie spice, 1 teaspoon vanilla, the baby food and grated carrots; beat until well combined. In small bowl, dissolve gelatin in boiling water; let soften 5 minutes. Add gelatin to cream cheese mixture; beat until smooth. Spoon filling evenly into ramekins. Cover with plastic wrap. Refrigerate 4 to 6 hours or overnight until set.
In large bowl, beat 4 oz cream cheese, the granulated sugar and 1/2 teaspoon vanilla with electric mixer until smooth. Gradually add whipping cream, beating until stiff peaks form. Pipe on top of
cheesecakes. Sprinkle with cinnamon. Garnish with mint.
Recipe Reviews