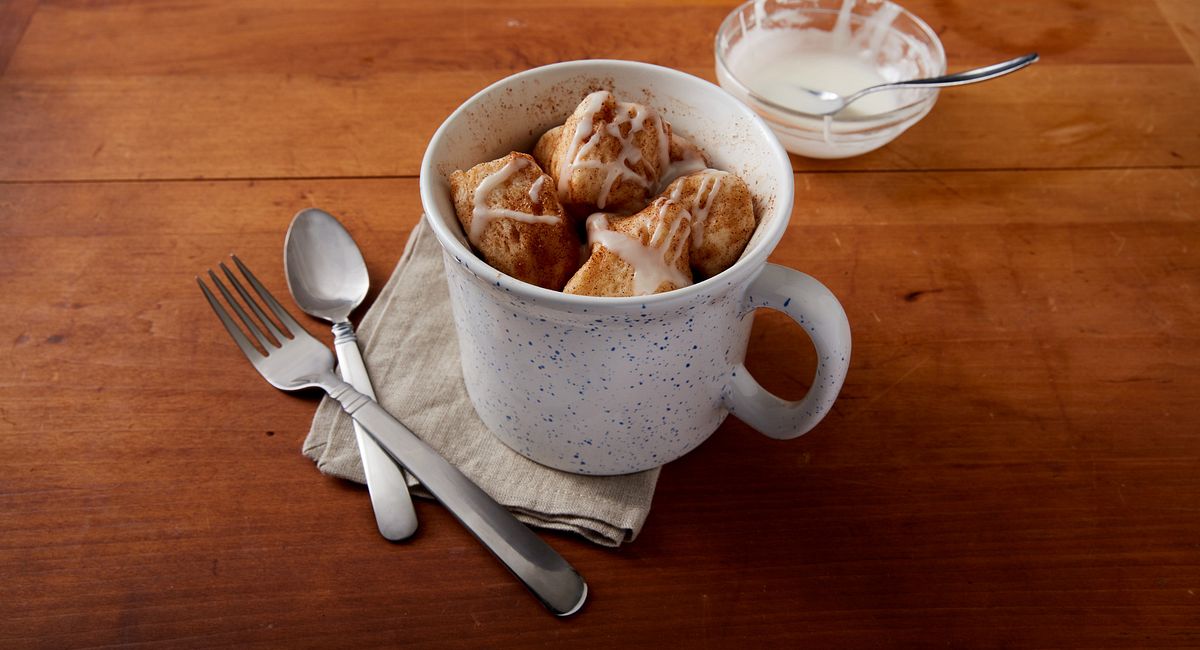 Monkey Bread in a Mug
Recipe Details
LEVEL: Easy
YIELD: 2 servings
PREP TIME: 5 minutes
TOTAL TIME: 5 minutes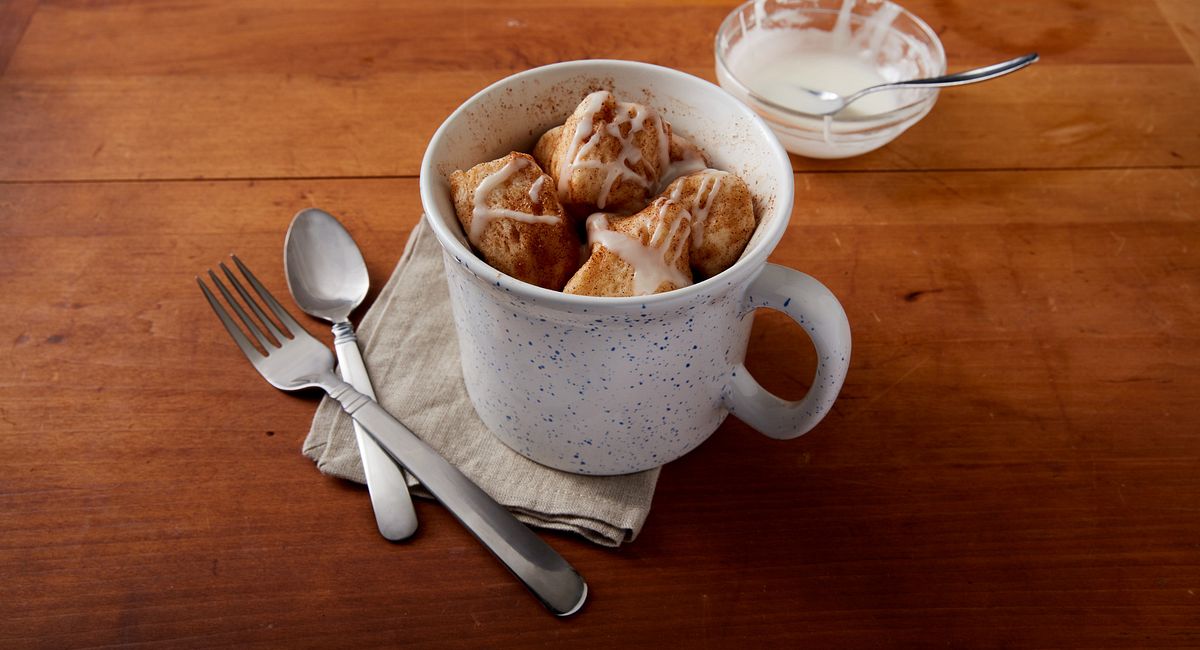 Ingredients
2 tablespoons butter
2 tablespoons packed brown sugar
1/2 teaspoon ground cinnamon
3 large refrigerated biscuits (unbaked)
2 tablespoons powdered sugar
2 to 3 teaspoons milk or cream
Instructions
Place butter in a CORNINGWARE® 20-OZ MUG W/ LID. Microwave on High 20 to 30 seconds or until melted. Stir in brown sugar and cinnamon.
Cut each biscuit into quarters. Add to mug; stir to coat biscuit pieces evenly with brown sugar mixture.
Microwave on High 2 minutes 30 seconds or until dough rises to edge of mug and is cooked through.
In a small bowl, mix powdered sugar and milk with whisk. Drizzle over monkey bread. Serve warm.
BONUS: Try one of these flavor twists and turn this recipe into a variety of irresistible flavors:
Honey Bun. Use honey instead of sugar; stir in raisins and chopped walnuts.
Breakfast Roll. Stir in a handful of fresh or frozen blueberries before cooking. Top with crème fraiche and honey.
Chocolate Chip. Stir mini chocolate chips into the mug before cooking. Drizzle with chocolate icing, if desired.
Birthday Cake. Layer rainbow candy sprinkles between the biscuits. Top with icing and more sprinkles.
Praline-Pecan. Swap brown sugar for white. Add layers of chopped pecans between biscuits.
Recipe Reviews