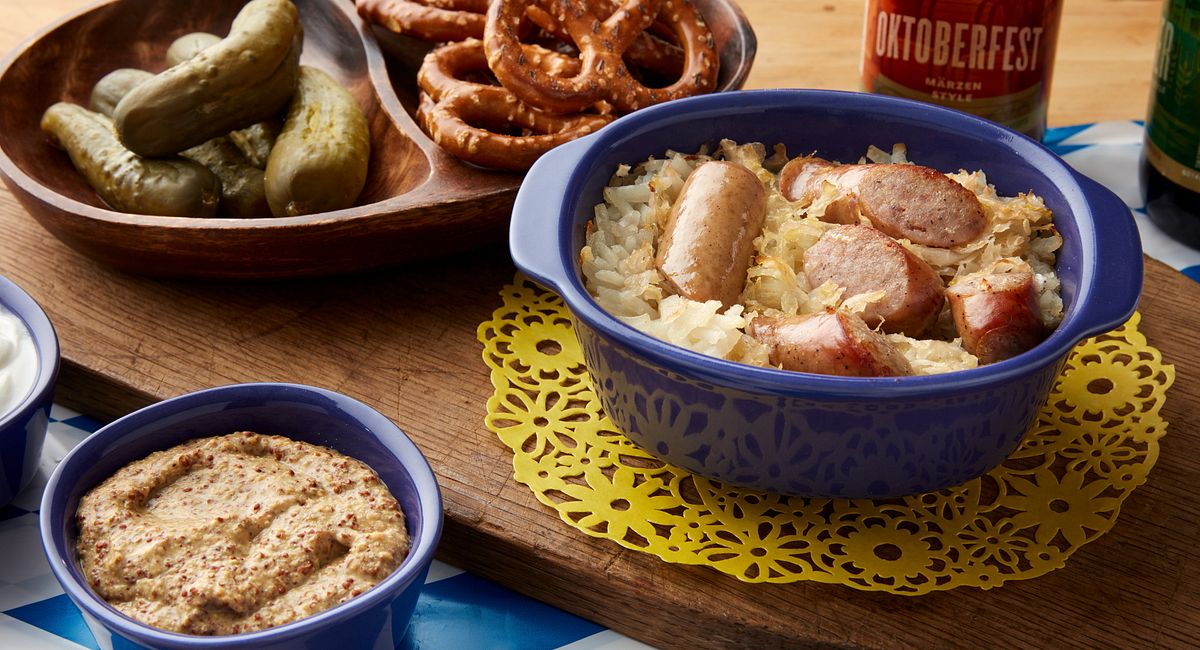 One-Dish Oktoberfest Skillet Dinner
Recipe Details
SKILL LEVEL: Easy
YIELD: 1 serving
PREP TIME: 5 minutes
TOTAL TIME: 50 minutes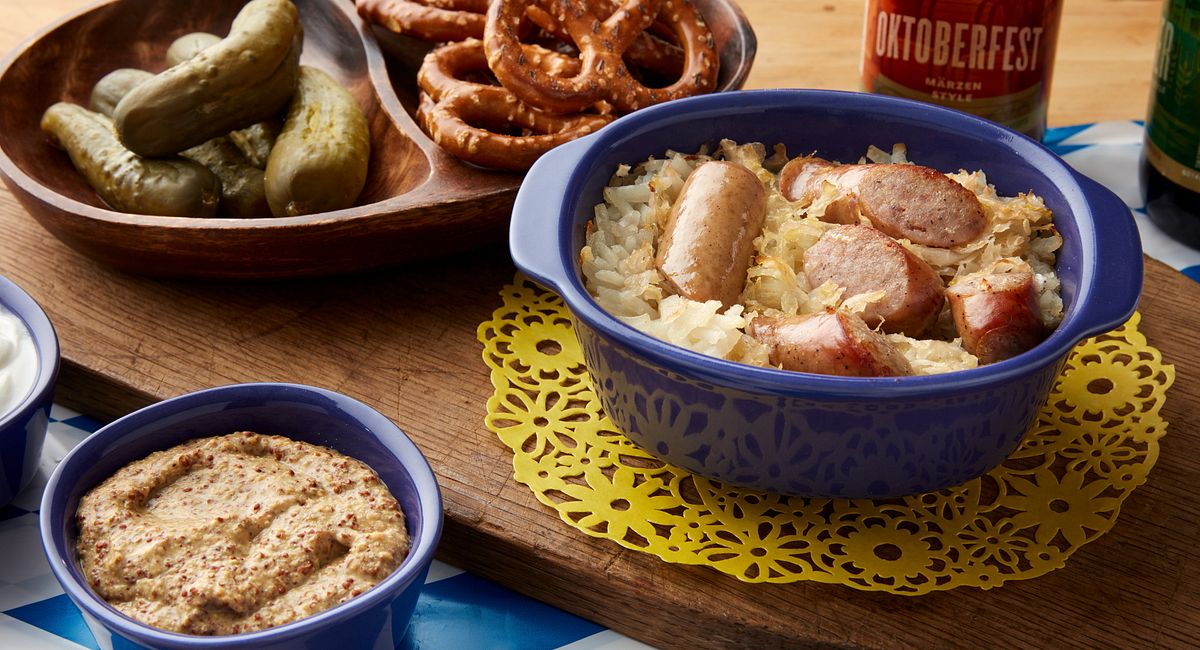 Ingredients
1-1/2 cups frozen shredded hash brown potatoes
2 to 4 tablespoons finely chopped onion
1/8 teaspoon salt
Pepper to taste
1 cup canned sauerkraut, well drained
1/4 cup beer
2 bratwurst links
Whole-grain mustard
Sour cream
Applesauce, if desired
Instructions
ONE-DISH OKTOBERFEST
Heat oven to 375°F. In a CW BY CORNINGWARE™ 20-OZ TWILIGHT BAKER, toss frozen hash browns, onion, salt and pepper.
In a small bowl, mix sauerkraut and beer. Spread evenly over hash brown mixture. Nestle bratwurst in sauerkraut mixture.
Bake uncovered 40 to 45 minutes until bratwurst is browned and a meat thermometer reads 160°F. Serve with mustard, sour cream and applesauce.
Recipe Reviews